Music in the Round #95: Wolf & NAD Recordings in the Round
Sidebar 2: Recordings in the Round
Jung-A Lee: A Private Organ Recital in Walt Disney Concert Hall
Works by J.S. Bach, Bovet, Buck, Buxtehude, Couperin, Gilbert, Lee, Messiaen, Sweelinck, Vierne, Wammes, Weaver
Jung-A Lee, pipe organ
Yarlung YAR77215DSD (5.0-channel DSD256 download from www.NativeDSD.com)
This recital offers privileges: It's gratifying that music recording and playback technology (five channels of DSD256!) has reached a point where, even if only rarely, one can be fleetingly fooled into believing that one has been transported to an actual musical performance—in this case, it's easy to imagine that I sit in Walt Disney Concert Hall as Jung-A Lee performs for me alone. And has introduced me to several delightful pieces of music, some by unfamiliar names.
I began listening by clicking on such familiar names as Bach and Messiaen, but it quickly became clear that Lee's program had been assembled with a logical aesthetic flow and is best enjoyed as served. There are highlights (though no disappointments), but I've found playing it from beginning to end more fulfilling than picking and choosing. There are no blockbusters, but there's beauty, charm, and humor. These are some of the most convincing re-creations of sound in space that I've heard, and widely range across the audioband.
Holst, R. Strauss The Planets, Also sprach Zarathustra
William Steinberg, Boston Symphony Orchestra
Deutsche Grammophon 479 8669 (BD+CD)
Boy, have I been waiting for this one. These recordings were originally released on LP in 1970 and 1971, respectively, and in their time were lauded for the beauty and intensity of the performances and the quality of the sound. I remember placing the Holst on my Empire 208 turntable, lowering the stylus of my ADC 10e cartridge into the lead-in groove, and feeling the impact of the opening section, Mars, the Bringer of War, as the Boston Symphony erupted from my huge, home-built, transmission-line speakers.
Now Deutsche Grammophon has digitized the original quadraphonic analog recordings used for the stereo LPs and remastered them at 24-bit/192kHz. The well-balanced, 4.0-channel results appear on the BD of this two-disc package. If anything distinguishes them from the most advanced modern recordings, it's that these lack the tiniest increment of HF transparency, but they give up nothing in weight, presence, or soundstaging. But I can fault no aspect of Steinberg's interpretation or the BSO's execution, which no modern recording of these blockbusters has surpassed. Much has changed since the early 1970s, but the inherent quality of these performances and recordings has not—only now can we fully appreciate them in glorious multichannel.
Beethoven, R. Strauss Symphony 3, "Eroica"; Horn Concerto 1
William Caballero, horn; Manfred Honeck, Pittsburgh Symphony Orchestra
Reference Fresh! FR-728 (SACD/CD)
After Manfred Honeck and the Pittsburgh Symphony's triumphant recordings of Beethoven's Symphonies 5 and 7 in powerful, transparent sound from Reference Recordings' SoundMirror team, more Beethoven is no surprise. The "Eroica" is the most obvious choice among the most popular ones remaining, but I hope they'll eventually record all nine. Honeck's "Eroica" is colorful, bracing, charming, and, well, heroic, and the Pittsburghers play it to the hilt. In some ways it's a throwback in performance style to the days of Kleiber, Solti, Toscanini, and Furtwängler, but with some of the dynamic contrasts characteristic of the period-performance crowd.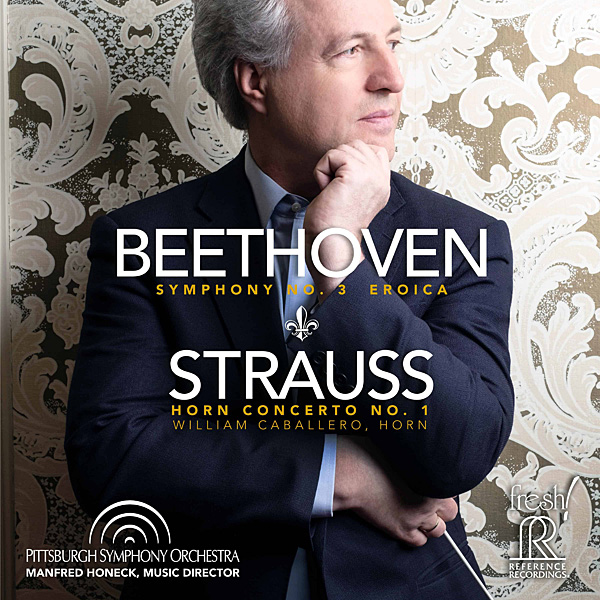 Richard Strauss's first horn concerto brims with charm and panache; it's one of my favorite pieces. The soloist, William Caballero, is Principal Horn of the Pittsburgh and more than equal to the task. Honeck, however, seems still to be playing Beethoven, and doesn't loosen his grip to let enough of the work's charm peek through. It's well played, beautifully recorded, and enjoyable, but a bit straitlaced.
What the heck—buy it anyway. It's the second installment in what I hope will be a landmark Beethoven set, and the Strauss is more than okay.
Berlioz Requiem
Ludovic Morlot, Seattle Symphony Orchestra & Chorale
Seattle Symphony SSM 1019 (24/96 5.1-channel download from store.acousticsounds.com)
Some think the Berlioz Requiem is one of the few reasons we need multichannel recordings. Wrong. We need multichannel recordings for all music, if we hope to hear more closely what music actually sounds like in concert. Effects such as the Requiem's antiphonal brass choirs can be thrilling, but unless they're used sparingly, as Berlioz does, they quickly become unmusical gimmicks. Still, it seems necessary to acknowledge and discuss every new multichannel recording of this Grande Messe des Morts.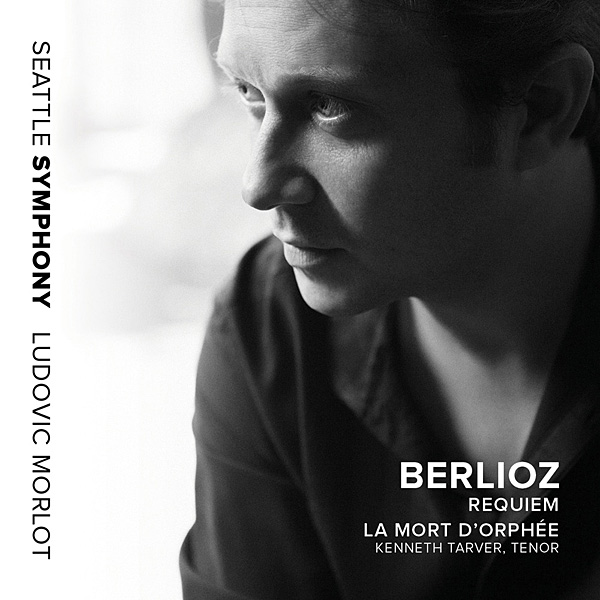 With this new one from Seattle I now have eight multichannel recordings of the Requiem, including a recent one from Edward Gardner and the Bergen Philharmonic (Chandos CHAN 5219), and the 1959 Munch/BSO in only three channels (RCA). Colin Davis/LSO's first recording, from 1970 (Decca/Pentatone PTC 5186191), never gets old, and the Norrington/Stuttgart (Hänssler 093.131.000) has great sound and antiphonal effects, as needed. The Gardner is clear and has impact but, like the Norrington, lacks warmth. The Norrington and Davis recordings have long been the only ones I've played for pleasure—until now.
Under its outgoing conductor, Ludovic Morlot, the Seattle Symphony has released a series of wonderful recordings of repertoire usual and unusual, characterized by fine performances and excellent multichannel sound, the latter due in large part to the excellent acoustics of Benaroya Hall and to producer and recording engineer Dmitriy Lipay. The Gardner and Norrington recordings mentioned above are well paced but lack impetus—something of which Morlot cannot be accused. The track timings make clear that he takes the Requiem faster than Davis and the others, but the effect is less of haste than of urgency, with always sufficient attention paid to piety, grace, and grief. The recording team has outdone itself, presenting the gargantuan performing forces in an open, transparent, yet massive sound. The antiphonal brass in the Tuba Mirum is effective without being neck-snapping. For its refreshing performance and its imposing sound, this joins the 1970 Davis/LSO recording as one of my two top picks.—Kalman Rubinson