Music in the Round #60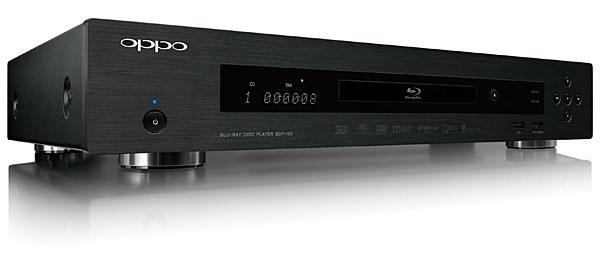 It's mid-February as I write this and we're snowbound, thanks to Hurricane Nemo, but the buzz from the 2013 Consumer Electronics Show still resonates (footnote 1). On the surface, it was just another CES. Press-day conferences were, as usual, dominated by big mainstream companies that offer few high-end audio products. Why attend, unless you think you can track future trends that might trickle down to our little niche? Nothing of great interest could be found at the Las Vegas Convention Center—all the high-end audio manufacturers were exhibiting at the Venetian. There, almost everyone was playing music files streamed from servers—unless they were playing vinyl. Indeed, I never thought I'd again see the day when more new turntables than optical-disc players would be displayed, or that my favorite disc spinner at a show would be
Music Hall
's snazzy new Ikura turntable. So I arrived a day late, left a day early, avoided the LVCC—and had a great and stimulating time.
Sony unveiled a new and lower-priced speaker, the three-way, six-driver SS-NA2ES ($10,000/pair), based on the impressive SS-AR1 (see my review in the July 2011 issue) and SS-AR2 (reviewed by John Atkinson in October 2012). The obvious difference was the SS-NA2ES's array of three tweeters, to maintain wide dispersion throughout the upper treble: two 19mm drive-units, one above and one below the main 25mm tweeter. This floorstander sounded quite similar to the SS-AR2 at less than half the price, and brings the ES line down into the real world, even as Sony expands it with: the two-way SS-NA5ES bookshelf model ($6000/pair); the SS-NA8ES two-way center-channel ($3000); and the SA-NA9ES, a subwoofer with two 10" drivers ($4000). The bookshelf and center have the same three-tweeter array as the floorstander. I didn't get to A/B the SS-NA2ES against its big SS-AR brothers, but someone whose ears I trust opined that he liked them even more. I was so impressed that I completely ignored Sony's other room, next door (but see below).
With their new Venere speakers, the Italian company Sonus Faber has extended their flair for design into a new, lower price range made possible by having their speakers built in China. The line comprises two floorstanders, two two-way bookshelf speakers, an MTM center-channel, and an MTM wall-mount model. I was so taken with the Venere 2.5 ($2498/pair)—a 2.5-way floorstander with a 7" woofer, a 7" mid/woofer, and a 1.1" silk-dome tweeter—that I asked for a review pair.
Meridian, too, had a speaker surprise to offer. The DSP7200 ($35,000/pair) is an active 3.5-way speaker with four drivers, amplifiers, DACs, and DSP for crossovers and processing. It was first launched a few years ago, but this new version has Reference Upgrade processing to enhance its two woofers' low-frequency alignment and greatly improve the bass definition and overall transient response. The A/B demo (Reference Upgrade filter on and off) was very convincing. Coupled with a parallel Reference Upgrade for the 861 A/V processor (from v6 to v8), these speakers were among the best-in-show.
As usual, multichannel sound was not a big deal outside of home theater. The only significant new multichannel product was the Krell Foundation, a 7.1-channel A/V processor with 10 HDMI inputs, automatic setup and room equalization, and balanced outputs. The room EQ can be configured to correct only the low frequencies subject to room-mode interaction. It also incorporates Krell's Intelligent HDMI Switching, to eliminate the annoying delays and loss of HDMI sync when switching between inputs. At $6500, with its low-profile and unique appearance, the Foundation could be a killer product in a price range that needs one.
And that would have been all had I not bumped into Larry Greenhill, fresh from his epiphany. "Did you hear the Sony multichannel system where they were streaming DSD files?" he gushed. When I told him I hadn't, he grabbed me by the sleeve and dragged me to that Sony room I'd ignored earlier. What I'd missed was a high-quality 5.0-channel system: Sony SS-AR2 speakers (see above) driven by Pass Labs amplifiers fed from an EMM DAC and controller, with Mytek Digital's Stereo192-DSD converter for the occasional two-channel track. There were no discs in sight—all recordings were DSD files played from a Sonoma workstation. It was a system of bracing simplicity, and the sound was glorious. Producer and engineer Cookie Marenco, founder and owner of Blue Coast Records, and Gus Skinas of the Super Audio Center, played a wide range of recordings, some familiar and some not released. All possessed, simultaneously, clarity, coherence, and spaciousness. I spent an unseemly amount of time in this room, and promised myself to find a way to have this quality of multichannel sound at home.
Oppo Digital BDP-103 and BDP-105 universal 3D Blu-ray players
Yes, more Oppos. First off, let's put aside the expected superiority of the D/A conversion and outputs of the BDP-105 ($1199) and state that the BDP-103 ($499) is itself no slouch in these departments. In two or many channels, the '103 was good enough to let me distinguish among various high-resolution media, and to provide me with satisfying enjoyment of music in even the best of systems. I listened to it over long periods and found little fault, except in direct comparison with far more expensive players. For multichannel, however, most of us will use the HDMI output, and the '103 has two, which are specialized. One is optimized for video and, via a Marvell Kyoto-G2H video processor, handles 4K, and upsamples DVD, to produce satisfying clarity. The other, optimized for audio, can output DSD in stereo or multichannel, as well as other PCM and streaming formats.
The BDP-103 also has two HDMI inputs that allow the user to take advantage of its audio and video features with other HDMI sources. One of these is compatible with Mobile High-Definition Link (MHL), which is used with mobile devices. Three USB ports can handle hi-rez audio, video, and picture files from USB drives. Finally, the ubiquitous RJ-45 jack allows the '103 to find and play hi-rez audio, video, and picture files from devices on a home network via SMB/CIFS Access, as well as access the Internet for audio and video streaming and for updates.
As in previous Oppo models, the BDP-103's Ethernet port is DLNA-compatible as a digital media player (DMP) similar to the USB inputs, but it now also has the ability to function as a digital media renderer (DMR). Fundamentally, the BDP-103 operates as a DAC to render media pushed to it, over a network, from a streaming device. This bypasses the Oppo's useful but limited file menus and lets you use the more sophisticated programs for A/V streaming from a PC or Mac. Remarkably, you can stream hi-rez, multichannel files to the '103 (and the rest of your system) via a home network, although seamless gapless playback is still an issue. Using JRiver Media Center 18 on my remotely located PC and controlling it with an iPad, I had great success with hi-rez, two-channel FLAC and WAV files (24-bit/96kHz and 24/192) from the Linn, 2L, and M•A labels, as well as with multichannel 24/96 FLAC files from 2L. The sound was uniformly terrific, and fully the equal or better of the discs of the same recordings.
Looking at all these features, the BDP-103 is as much a system control center as it is a disc player. It can be fed any 5" disc format, local and Internet streaming sources, and cable or satellite boxes, as well as other players. You can apply bass management, channel-balance and delay settings, and control input selection and volume from the remote control. The only things that prevent the BDP-103 from completely obviating any need for an AVR, preamplifier-processor, or DAC are its lack of DSP modes and room EQ, and a more seamless integration of the input selector with the home menu. For $499, that's pretty darn good.
Oppo's new generation builds on its BDP-93 and BDP-95 players, introduced in 2011, and while the earlier models were functionally equivalent to each other, the BDP-105 ($1199) has features not shared by the BDP-103, and which might be more important to some than the '105's advanced analog stages. Also, as before, the chassis of the more expensive model is larger and heavier. The '105 has two eight-channel Sabre32 ES9018 DAC chips, one for its 7.1-channel RCA output, for the dedicated two-channel outputs via both RCA and XLR output jacks.
The BDP-105 scores over the '103, and most other players, with cleaner, smoother, more detailed sound, regardless of the source or number of channels. Compared with the '95, which also had two Sabre chips, it was difficult to conclude that the '105 is a substantive advance. Still, it inherits the '95's standing as the best-sounding, least-expensive high-quality player on the market. That, coupled with a far more substantial chassis and disc-loader structure, a power supply based on a toroidal transformer, and all the features described above for the '103, should make the BDP-105 an almost automatic recommendation.
---
Footnote 1:
Stereophile
's full coverage of the 2103 CES can be found
here
.—
Ed
.
Footnote 2: As we went to press, Oppo's Jason Liao sent me test firmware that lets the BDP-103/'105 play both stereo and multichannel DSD files via the USB "A" inputs. In addition, exaSound's George Klissarov installed new beta firmware on the e18 that adds stereo dsf/dff capability works beautifully with 128Fs/5.6MHz files. He also says that multichannel DSD is in the works.