Music Hall MMF-11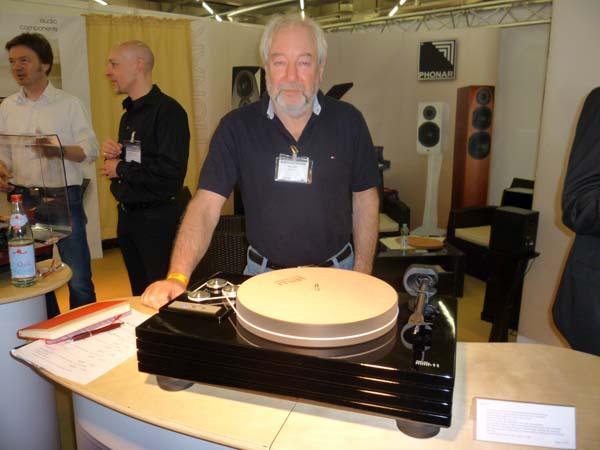 I swear: Music Hall's Roy Hall was cracking jokes and smiling wide just moments before I snapped this shot.
"Are you enjoying the show?" he had asked.
"Very much. This show has a certain grace and a natural sex appeal that shows in the States seem to lack," I said.
Roy nodded. "Ah, you get it. So you're not just a pretty face."
Then he walked me over to his new MMF-11 turntable (around $4500, including Pro-Ject 10cc carbon-fiber tonearm). First seen in prototype form at January's Consumer Electronics Show, the 43-lb MMF-11 is a two-motor, flywheel-driven turntable with a thick, acrylic platter, a four-layer plinth, and magnetic feet to further isolate the turntable from vibrations.
"No original ideas here," Roy quipped.