MSB The Analog DAC
MSB gets the award for most interesting new chassis design for their new The Analog DAC, which is essentially a single low-slung curvy slab of aluminum with pockets sliced out of the bottom for the electronics.
Pricey though it was, their Diamond DAC IV is the best I've heard in my system so far, so you have to wonder what the new DAC brings to the table. The intial price is $7,000 with one input module installed. You can install up to three and pick from ethernet, USB or SPDIF at $995 each. Add $1,000 for volume control and $3,000 for the powerbase option for a total of $12,990 fully loaded.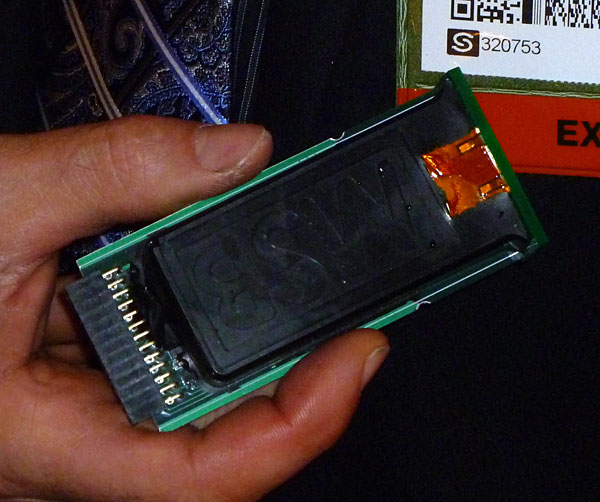 The Analog DAC includes MSB's Femto clock, 80 bit processing, 384kHz Discrete Ladder DAC and a clever analog volume control (as an option) that is hard to see in this photo but sits on top of the DAC in the front right corner and controls a digital display etched in the aluminum next to it. Can hardly wait to hear it.