In the Morning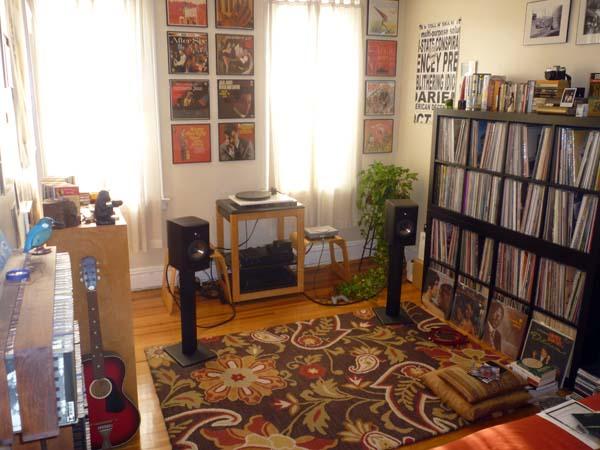 Some days are harder than others to leave my apartment in the morning. This was one of those days when the morning sun lights up the listening room with warmth and the system seems to just beg to be played. Before leaving each morning, I tend to linger there, in the space that connects my listening room to my kitchen, and imagine how nice it would be to stay home and listen to records.
I might start with Sharon Van Etten, move on to Nite Jewel, transition to James Blake and Nicolas Jaar, finally open up those sealed copies of Frkwys Vol.8, Demdike Stare's Elemental, Slant Azymuth….
The system, as it is right now: Rega P3-24 turntable with Elys 2 cartridge and Boston Audio Design Mat 1, NAD C515 BEE CD player, Sony Playstation 1 CD player, NAD C316 BEE integrated amplifier, Parasound Zphono USB phono preamplifier, PSB Alpha B1 loudspeakers, Kimber Kable PBJ interconnects, Kimber Kable 8VS speaker cables, Furutech eTP-60 power distributor.
Have a great day, system. I'll be home soon!