Took the wife out for some sweet raw shrimp and urchin at our favorite Japanese restaurant on that street, and then headed over to the Hard Rock's Joint to see Massive Attack.
Wouldn't ya know it, as we got there, a vinyl party broke out!
We arrived a little early and got to stand right up front. There was a DJ setting up, and I said, "Look honey! Two turntables and a microphone! They look like Technics 1200's, blah blah blah..."
Nice to see someone spinning the licorice pizza - and for about a thousand people!
Lots of good tunes. Everyone but Clifton would have had a good time.
Then.
Massive Attack was killer.
Tunes from Mezzanine were most represented.
They rock more live than on disc, and they produced 99+% percent of their sound with live instruments.
Wes Phillips' brother plays keyboards...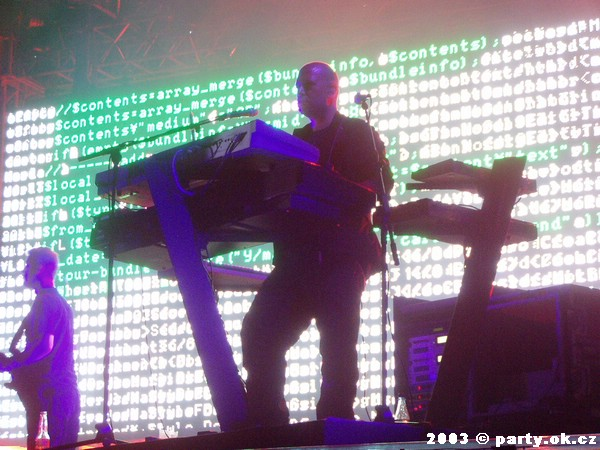 They had a cool alphanumeric light set up in front of the band, and cool light panels behind - kind of like The Strokes last tour.
During one number, the screen was flashing the human gene code