Listening #98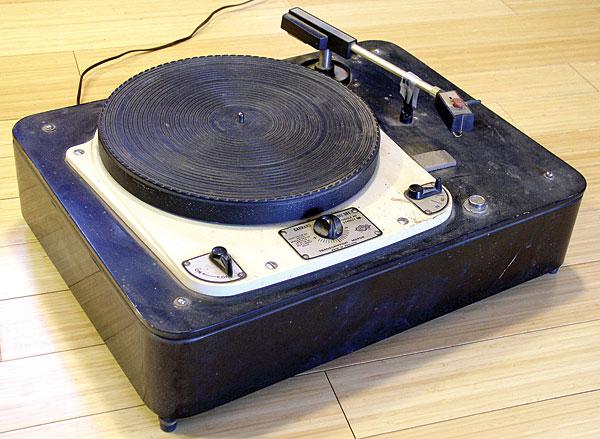 Now I remember why I'm no longer a car enthusiast. I haven't got the time.
In my youth, when I wasn't driving my beloved car, I was washing it. Polishing it. Waxing its engine compartment. Spraying Armor All on its hoses and bushings. Cleaning its interior vents with cotton swabs, and its shifter boot with Lexol. I did all of my own maintenance and some of my own repairs—those of the latter that didn't require specialized tools, at least—and I kept the car covered with a car cover I bought from a mail-order house, along with lots of other crazy junk.
But after my daughter was born and it became apparent that a baby carrier wouldn't fit in the Alfa's back seat—nor anything else much larger than a sandwich—there followed a string of cars that were a little more practical but a lot less lovable. Subarus, for the most part: reliable, safe, and surefooted—but surefooted in a manner that was, strangely enough, not a lot of fun. Those cars were rather homely, too: Whenever the enduringly young half of my brain suggested it was time to wash and wax my Subaru, the tired, squinty, cranky half replied, Why bother?
That changed recently when I bought a 2010 Volkswagen Tiguan: a torquey, neatly styled, solidly built four-wheel-drive car that's also immensely fun to drive. So I'm in love with motoring all over again, and I wish I were out there right now—if not driving, then at least waxing my Tiguan's doorsills, the dirtiness of which has me a bit agitated.
But the thing is, I still don't have a lot of time on my hands. Because I'm a slow writer (and a slow listener, which is but one of the many reasons double-blind tests strike me as irrelevant), my work takes considerably more time than 40 hours a week. Because I live in the country, there are always chores that require my attention: mowing, splitting wood for the fireplace, shoveling snow, killing mice, working up the courage to deal with their corpses. And because I'm a parent, I want to spend most of the time that remains with my daughter. That leaves little time for sill waxing.
So now I wonder (as if you haven't seen it coming!): Is this why there are fewer audio enthusiasts now than there were 40 years ago? Could it be that you and I and all the other Holt-hated baby boomers who once luxuriated in audio for audio's sake simply no longer have the time? And could it be that the products offered to us for sale, competent though some surely are, have become more and more boring, and thus less and less lovable?
Probably. For me, the most lovable answer yet is the Garrard 301 turntable.
As it happens, the Garrard 301 is a perfectly good answer to yet another question: What can I do to restore momentum and drama and flesh and blood and a real sense of life to recorded music? Virtually any rim-drive turntable with a rugged motor might fill the bill—see "Listening" columns passim—but the exceptional Garrard 301 and 401 turntables, designed by Edmund W. Mortimer and produced between 1953 and 1975, are considered by some to be the greatest of all. The 301's praises have been sung, with passion and insight, by such honored colleagues as Haden Boardman, Jules Coleman, Jeff Day, and Ken Kessler, and Garrard's historic idler-wheel turntables have been embraced by many of the mavens whose philosophies—and, in some instances, commercial products—are the ones that most appeal to me: Don Garber. John DeVore. Jonathan Halpern. Terry O'Sullivan. And Ken Shindo.
But I never found a budget-priced 301 on eBay. And I certainly couldn't have afforded or even coveted a Garrard 301 during its original run, being only 10 years old when it was retired from the line. But my luck was recently changed by George "G.R." Koonce, whose name may be familiar to those of you who haunt the various DIY loudspeaker sites. (His work in creating a database of information about the sound-absorption characteristics of various common insulation materials has been especially valuable.) Faced with the need to downsize both his living quarters and his extraordinary collection of professional and domestic audio gear, G.R. offered me permanent custody of his 301, which he'd bought brand-new in 1958. Thus do I know the Tiguan's top speed, having approached it a few times on the drive to G.R. Koonce's house—just 100 miles from my own, as it turned out.
In my clutches
The Garrard 301 that G.R. Koonce gave me was made in 1957, the year Garrard changed their flagship's color from a silvery hammertone to a smooth ivory finish. A few months after that momentous change—the aftershocks can still be felt in today's vintage audio market—Garrard redesigned the 301's main bearing, going from a grease-packed well to one filled with oil. Thus, this 1957 301 is something of a rare bird, sporting both the new ivory paint and the old grease bearing. The former is the commonest color, but the latter is prized among the Japanese audiophiles and collectors who elevated the 301 to Collectible status in the first place.