The Kondo Kagura from Audio Note Corporation of Japan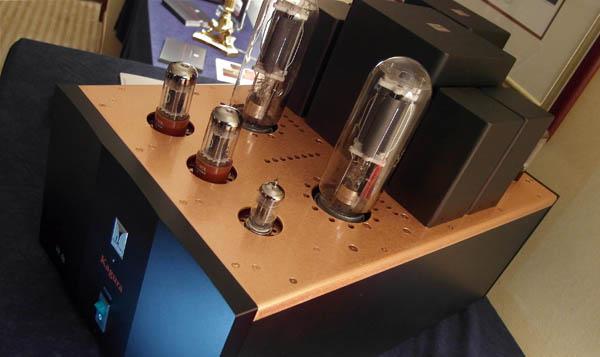 The Audio Note Corporation of Japan—which offers products under the surname of that company's founder, the late Hiruyasu Kondo—has, in recent years, flown so far under the radar that some feared they were defunct. Now the leaders of Kondo have rededicated themselves to this market, with Rhapsody Music & Cinema as their new US distributor.
For NYAS 2013, chief designer Mr. Ashizawa—who, at the time of Mr. Kondo's passing, was already company President—was in attendance, showing off an all-Kondo system, alongside their forthcoming flagship, the Kagura mono amplifier (price TBD), on static display. (Sadly, the other amp in the pair was delayed at customs.) The beautiful Kagura uses a pair of 211 transmitting tubes in parallel single-ended configuration, delivering 55Wpc.