Vandermark 5
- Four Sides To The Story
NotTwo MW775 (2006) double LP release, not available on CD!!
What can I say. I'm in audiophile heaven. This release is the free jazz fan's answer to that nightmare which so many audiophiles are willing to "die for", you know that piece of dreck I'm referring to, the dreaded JATPS.
Well this one's got almost the same pedigree. It was recorded live in Europe, it's released on some unknown European record label, it's overpriced and it's very well recorded but that's where the similarities end. This record was does feature a group of unknown European musicians playing American jazz standards but rather has a highly regarded group of top shelf American musicians playing their own music completely without compromise. And instead of calling one's attention to how life like the sound of the glasses are on the tables in the nightclub, the artists, engineer and producer instead chose to limit the crowd noise by tightly editing the end of each performance to a bare minimum of clapping, if any.
Ken Vandermark and his group are quite familiar with the club where this recording took place having recording 2005's 12 CD boxed set "Alchemia" here. Alchemia is also the name of the club and NotTwo was the label that recorded and released the "Alchemia" set so Michal Rosicki, who also recorded that set, knows the ins and outs of that space quite well.
Vandermark's music does not make for easy listening and is most certainly not for everyone but those who enjoy jazz with a cutting edge this music is about as good as it gets and this recording is truly state of the art. The soundstage is dead on perfect with just the right amount of depth and left to right imaging. The drum kit is life size and not overly spread out. The bass is tight and focused and the cello is pitch perfect. The attack of the two reed players is so lifelike that at times it is downright scary. I haven't enjoyed a free jazz release this much since "Conference of the Birds" and that's saying a lot. Could be the analog side of me showing through.
Anyway here's a link for some more info:
And here are some pictures of the package since it's a pretty nice package and a limited edition to boot!!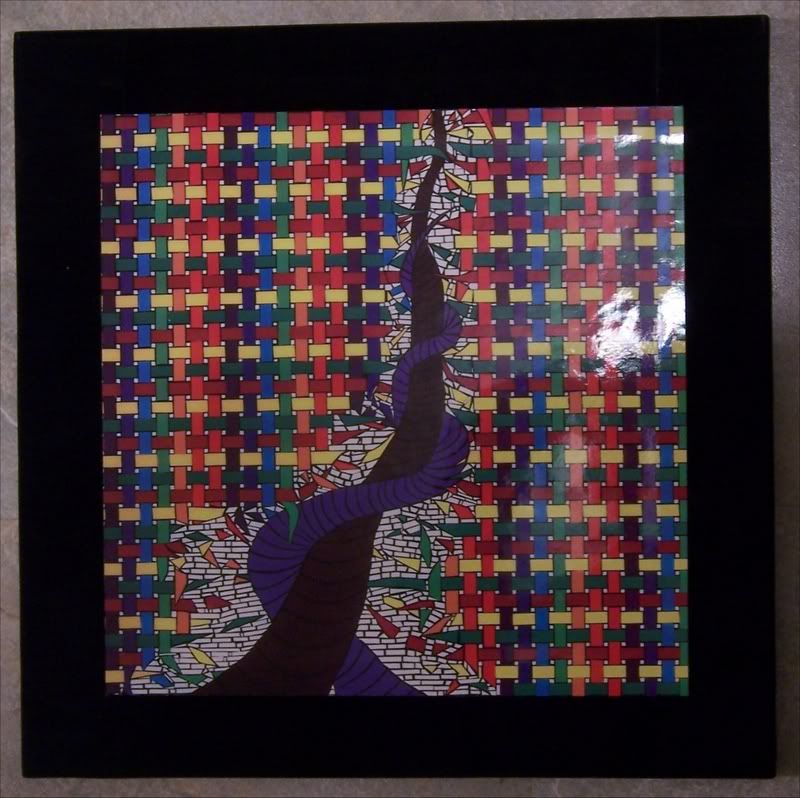 This is the front of the box. The box itself is covered in black velvet.

This is the "Whole Package" with the two LPs, the booklet and the box.

This is the back cover of the booklet. Look at the upper right hand corner and you can see that I have number 165 of 1000. So if you want a copy check out that link above.