Stereophile's Products of 2011 JOINT ACCESSORIES OF THE YEAR
2011 JOINT ACCESSORIES OF THE YEAR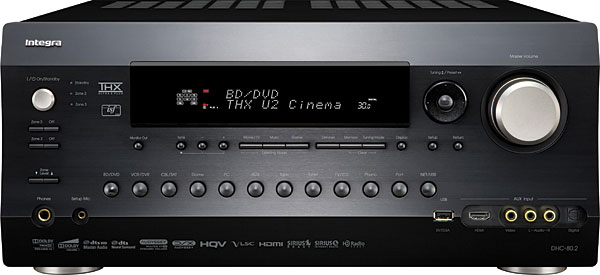 Audyssey MultEQ XT32 room-correction software (Reviewed by Kal Rubinson, Vol.34 Nos. 7 & 9 Review)
Nitty Gritty 2.5Fi-XP LP-cleaning machine ($1025; reviewed by Michael Fremer, Vol.34 No.5)
2011 RUNNERS-UP (in alphabetical order)
AudioQuest Q Feet ($135/4; reviewed by Stephen Mejias, Vol.34 No.9 Review)
Ayre Acoustics Irrational, But Efficacious! System Enhancement Disc, Version 1.2 ($19.99; reviewed by Art Dudley & John Marks, Vol.33 No.12 & Vol.34 No.2 Review)
Nordost Silver Shadow S/PDIF digital interconnect ($779.99/2m; reviewed by John Marks, Vol.34 No.8 Review)
Stein Music Harmonizers, Magic Diamonds, Magic Discs (Harmonizer, $3999/4; Magic Diamond, $185; Magic Disc, $50; reviewed by Sam Tellig, Vol.34 No.9)
Sutherland Timeline ($400; reviewed by Brian Damkroger, Vol.33 No.12 Review)
Feeling a little bored with your hi-fi but don't have the cash for a new source, amplifier, or speakers? Why not upgrade your sound with a neat little accessory? Accessories can make a bigger difference to the sound than you might expect, and they're often more affordable than other components. Plus, there are so many ways to accessorize. With the right accessory, not only can you drastically alter your system's sound, you can flaunt your personal sense of hi-fi style.
First-place votes went to six of the seven contenders in this year's Accessory competition—evidence that our writers have wide-ranging ideas of what constitutes an outstanding accessory. I'd be willing to bet that subversive Sam Tellig's top vote went to the mysterious Stein Music Harmonizers, those little black boxes that somehow expand your listening-room walls by, um, you know, messing with molecules and stuff. My top vote went to AudioQuest's Q Feet: cute isolation devices of SorboGel that worked wonders when placed under my friend Natalie's Music Hall USB-1 turntable, tightening the bass response and curing the turntable's sensitivity to footfalls. (Anything that makes Natalie happy makes me happy.) But neither Q Feet nor Harmonizers posed a real threat to this year's joint winners, Audyssey's MultEQ XT32 room-correction software and Nitty Gritty's 2.5Fi-XP.
While each product received 11 total votes, the Audyssey software had three first-place votes to the Nitty Gritty's one. Kal Rubinson auditioned the latest and most advanced version of Audyssey's EQ software through the Integra DHC-80.2 A/V controller. With a series of test tones, Audyssey calibrates each loudspeaker to accurately determine its level, prescribe the distance from the listening position, and adjust the frequency response. If working with a pair of subwoofers, Audyssey calibrates each sub separately before equalizing them as a pair. The result was glorious, seamless, and immersive sound—just what Dr. Rubinson ordered.
Mikey Fremer may know little about room correction—his room is a total mess—but he knows all there is to know about cleaning records, and he had only great things to say about Nitty Gritty's latest record-cleaning machine. To older models, the 2.5Fi-XP adds the convenience of two separate fluid chambers and hand pumps for quicker, easier cleaning sessions. (Who doesn't like quicker, easier cleaning sessions?) Meanwhile, its new venting system allows the machine's motor to run cooler longer. Like other Nitty Gritty machines, the 2.5Fi-XP forgoes a platter in favor of a label-sized disc, making the Nitty Gritty more compact than most other record-cleaning machines. The 2.5Fi-XP managed to quickly and thoroughly clean and dry very dirty LPs. "Two wet thumbs up!" said a very messy Mikey.