Stereophile's Products of 2010 LOUDSPEAKER OF THE YEAR
2010 LOUDSPEAKER OF THE YEAR
Wilson Audio Specialties Sasha W/P ($26,900/pair; reviewed by Art Dudley, Vol.33 No.7, July 2010 review)
2010 RUNNERS-UP (in alphabetical order)
Acapella High Violoncello II ($80,000/pair; reviewed by John Atkinson, Vol.33 Nos. 9 & 10 review)
Aerial Acoustics Model 20T V2 ($32,000/pair; reviewed by John Atkinson, Vol.32 No.11 review)
JL Audio Fathom f212 subwoofer ($6000; reviewed by Larry Greenhill, Vol.33 No.4 review)
DeVore Fidelity Gibbon 3XL ($3700/pair; reviewed by Sam Tellig, Vol.33 No.6)
Dynaudio Excite X12 ($1200/pair; reviewed by Robert J. Reina, Vol.33 No.3 review)
Harbeth P3ESR ($1995/pair; reviewed by John Atkinson & John Marks, Vol.33 Nos. 8 & 10 review)
Vandersteen Model Seven ($45,000/pair; reviewed by Michael Fremer, Vol.33 No.3 review)
Verity Audio Leonore ($15,995/pair; reviewed by Sam Tellig, Vol.32 No.12)
Vienna Acoustics Klimt The Kiss ($15,000/pair; reviewed by Wes Phillips, Vol.33 No.2 review)
Vivid G1Giya ($65,000/pair; reviewed by Wes Phillips, Vol.33 No.7 review)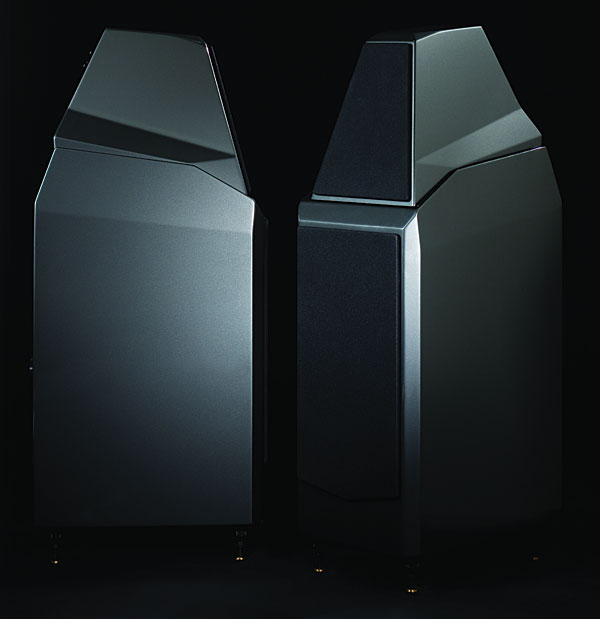 Wilson Audio Specialties has done it again. Last year's race for the "Loudspeaker of the Year" award was fiercely contested, with Wilson's MAXX Series 3 barely edging out the mighty YG Acoustics Anat Reference. This year, Wilson's Sasha W/P found strong competition from an extraordinary loudspeaker in the Vivid G1Giya. Wes Phillips, who has spent quality time with both speakers, feels that the G1Giya may be the greatest thing he's ever heard, yet also feels that the Sasha is not only the finest iteration of the WATT/Puppy system, but perhaps Wilson's most balanced-sounding overall design. By the time all votes were in, however, a clear winner had emerged: The Wilson soared to the top of our competition with more overall votes (19!) than any other contender in any of our component categories. But this should come as no great surprise. After all, as a direct descendent of the WATT/Puppy 8—Loudspeaker of the Year for 2007—the Sasha has an uncommonly fine pedigree, and represents the ninth level of refinement in Wilson's renowned WATT/Puppy loudspeaker system.
Watt's new about this puppy? (Haw.) Well, though outwardly similar to the WATT/Puppy Series 8, the Sasha is very slightly larger overall, for increased bass extension and freedom from upper-bass congestion; and while the cabinet is still made of Wilson's proprietary phenolic-based laminates, the front baffle has been refined to better suit the resonant characteristics of the higher-frequency drivers. Additionally, all four drivers in the three-way Sasha are designs exclusive to Wilson that have been either upgraded from the Sasha's predecessor or brought in from more expensive Wilson models.
While the Sasha provided all the clarity and resolving power we've come to expect from a Wilson design, it was the speaker's unambiguous and uncanny sense of humanness that Art Dudley most appreciated. Measurements-wise, the Sasha finally eliminates the upper-bass "blump" endemic to earlier generations of the WATT/Puppy, considered by many to be that speaker's Achilles' heel. As a result, designer David Wilson has created a loudspeaker that not only sounds clear, authoritative, and convincing, but one that's capable of reproducing the texture, color, and emotion of music.