Gregg Allman 1947–2017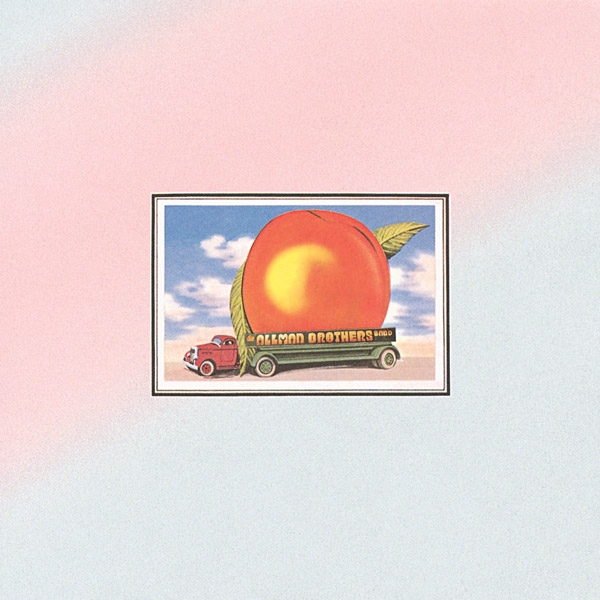 He was the last to have the name. And now with the passing on Saturday, May 27 of Gregg Allman, the keyboardist, singer, songwriter and godfather of both Southern Rock and the Jam Band movement, one of the greatest of 1960s rock stories has come to its final chapter.
While his 2011 solo record, the T Bone Burnett-produced Low Country Blues, was a much-acclaimed return to form, and his upcoming Don Was-produced record Southern Blood (release date September 2017) will undoubtedly stir interest, especially now that it's a posthumous swan song, Gregg Allman's finest moments came just after the death of Duane Allman in 1971 and then bassist Berry Oakley a year later. After the pair, both only 24, were killed in motorcycle accidents in Macon, Georgia—at accident sites that were only three blocks apart—the band's future was in doubt.
Yet Gregg and guitarist Dickey Betts persevered and led the remnants of The Allman Brothers Band to finish their fourth album Eat a Peach, a mix of live tracks from the Fillmore East and studio recordings that had three tracks on which Duane appeared. Gregg's best tunes on the record deal with Duane's death. "Ain't Wastin' Time No More," has lyrics that make reference to when "sunshine felt like rain" and how "ya can't let one precious day slip by." "Melissa" is a tune Gregg wrote years before that Duane had always loved.
After the success of , which has been reissued twice in audiophile LP editions by Mobile Fidelity Sound Lab in 1984 and 2013, the band, still struggling with the two deaths, then wrote and recorded their biggest studio album, Brothers and Sisters in late 1972. Thanks to the Betts-penned single, "Ramblin' Man," the album, released in August 1973, with a charming photo of drummer Butch Trucks son Vaylor on the cover, sold seven million copies. It has also been re-released in MFSL audiophile LP editions in 1995 and 2014.

By the 1975 release of the next studio album, Win, Lose or Draw personality conflicts, the band's massive financial success, and the stress of being rock superstars—Gregg had moved to Los Angeles and was romantically involved with Cher—had taken their toll. The record was scattered and lifeless. Despite several solid early '90s studio records, like Seven Turns and Shades of Two Worlds, The Allman Brothers Band would never again make a studio record as good as Brothers and Sisters.

Again, as we contemplate his passing, Gregg's emotional struggles during those times, around Eat a Peach and Brothers and Sisters, had to have been excruciating. On top of that, most of the band was suffering with well-documented personal demons. It's a testament to the lasting strength of Duane's vision as well as the talent that was present in the band, and a dose of near-unimaginable determination and grit, that they were able to close ranks and make records that good. Although he clearly enjoyed his later years as a handsomely compensated granddaddy of the jam band scene, the early '70s were clearly Gregg's finest hours. Like the passing of Jerry Garcia and the Grateful Dead, Gregg Allman's death should rightly spell the end to a legendary band.

Watch below as Gregg sings one of his greatest songs, "Melissa," during the 2015 edition of the band's annual run of shows at the Beacon Theater in NYC. Guitarist Warren Haynes, always an eerie echo of Duane, completes the scene.