Gold Note PH-1000 phono preamplifier Page 2
Gold Note offers two extra-cost options, neither of which was supplied for this review: the PSU-1250/1000 external power supply and the TUBE-1012/1006 external tubed output stage, both of which connect to rear panel jacks.
Big screen, complete control
As previously mentioned, a single rotary/pushbutton knob facilitates feature selection and control, aided by a generously sized, well-organized TFT LCD color screen. You can make changes without interrupting playback, although there is a momentary pause as the relays kick in.
The first button push puts a rectangle around the EQ curve choice. Then rotating the button/knob moves the rectangle through the various other options: "load"; "rumble filter"; "stereo-mono"; and so on. When you reach a setting you want to adjust, just push the button again and the rectangle turns red. Now, rotating the button runs you through the options within that setting. For instance, selecting "Stereo" then pushing the button and rotating it lets you select among "stereo," "stereo 180"—polarity inverted—"mono," and "mono 180." Push the button again to lock in your choice.
The system is easy to use, with just one inconvenience: Every time you change a setting, you must navigate through the menu from the beginning. Which makes "A/B" comparisons slower and more cumbersome. The firmware, by the way, is updatable in the field.
For a sophisticated multi-option product, the manual is inadequate—too casually written and full of holes, with too little guidance about which settings to choose. Perhaps Gold Note figures buyers of such a sophisticated multi-option device bring to it the requisite knowledge.
Smooth, silky, sophisticated sound
I ran the PH-1000 balanced, trying it both with its volume control and in "Stage" (fixed-volume) mode. The sound, including the quiet backgrounds, wasn't appreciably different between the two modes of operation. Which means that the PH-1000 should work quite well in an all-analog system with no line-level preamp.
Analogue Productions recently reissued Willie Nelson's And Then I Wrote (APP 133-45), first issued on Liberty Records in 1962. This was Willie's first album, but some of the songs had already become hits for others, including "Crazy" (Patsy Cline), "Hello Walls" (Faron Young), and "Funny How Time Slips Away" (Jimmy Elledge and, later, Bryan Ferry, among others). You might not recognize Willie from the clean-cut cover photo, but you'll immediately recognize his voice. There's plenty of early '60s-style reverb putting Willie in a bubble and pushing him way forward on the soundstage, with the usual corny, cooing background singers way back, on some tracks straight behind and sometimes off in the right channel. This is a great period piece in which Willie alternates between singing and cartoonishly reciting sad lyrics of loneliness, heartache, and regret. I've played this record many times through my reference gear—and now also through the devoutly feature-free Paradox Phono 70 Signature, the subject of this month's Analog Corner column. Wallowing has never been more pleasant.
The PH-1000's signature sonic characteristic is an ultrasophisticated smoothness. The shuffling drum kit and tinkling piano or vibraphone were somewhat softer and smoother than I'd become accustomed to but no less attractive or transparent.
The Paradox Phono 70 Signature removed some of the smoothness, slightly intensified the piano and drum transients, and put both instruments (drums and piano) into slightly greater spatial relief. There was less bloom to the reverb with the 70, which increased vocal-sibilant detail and increased the focus and attack of the walking bass line.
The sublime Electric Recording Company reissue of Herbert Downes and Jacqueline du Pré's Music for Viola and Cello (Columbia CSD 1499/ERC 028) highlighted the PH-1000's sonic strengths. The PH-1000's luxurious finish produced a viola sound to die for, with a rich, shimmering sustain and lifelike microdynamic nuance. On Brahms's "Hungarian Dance No.17" with Gerald Moore on piano, the timbral picture was rich and full and the physical presentation was convincing. The next track, "Ave Maria" with Roy Jesson on organ, produced low-frequency foundational depth that the less-costly Paradox phono preamp, good as it was, couldn't match.
Moving to a pre-stereo mono record, I tried Louis Prima's The Wildest! (LP, Capitol T755), a turquoise label original from 1956. Was it cut using the Capitol curve, or had the shift already taken place to RIAA? I don't know, but I used the Capitol curve to good effect. Following the Prima/Keely Smith medley "Just a Gigolo"/"I Ain't Got Nobody" (covered years later by David Lee Roth), Louis and Keely do "Nothing's Too Good for My Baby." With the Capitol curve, the picture seemed to open up timbrally and dynamically. Keely Smith's vocals sailed effortlessly into the room, and the front-to-back layering of instruments would convince even the staunchest mono haters of what makes well-recorded one-channel listening special. James Blount's trombone on "Body and Soul" was right there with the Capitol curve. It was softer, more reserved, and less exuberant with the RIAA setting. "Tone control," or correct EQ? I don't know, but either way, I liked it, and using it couldn't have been easier.
Some people insist that Deutsche Grammophon records used the DG/Teldec curve well into the stereo era, and that's why DG records tend to sound dull played back using RIAA. The tulip label "Brahms Symphony Nr.4" (DG 138 927) I've been playing since college definitely opened up on top when played with the DG/Teldec curve—but is that the correct equalization to use? Was the Brahms more open on top because it was played back using the correct equalization or because it was acting as a tone control? I'm not sure.
If you want to dig deeper, the Pspatial Stereo Lab site can draw you deeply into a world of equalization confusion (footnote 3).
This review could turn into a hair-pulling session about esoteric equalization. Instead, let's explore how the PH-1000 deals with rock music.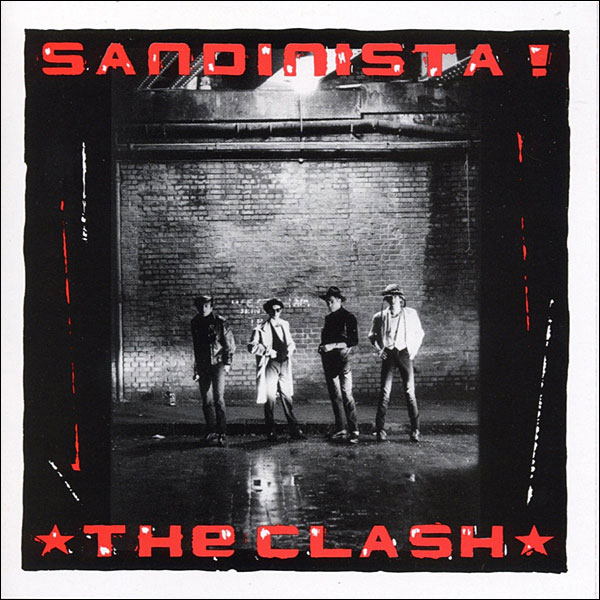 First up: Sandinista!, specifically CBS FSLN 1, the UK pressing of the Clash's sprawling 3-LP set. This is the version to have if you're a Clash fan. The American pressing can't compare to the British original's wide-open top end and enormously wide soundstage. Recorded and mixed by Bill Price, the album is explosive, and its orderly mix contrasts well with the group's musical anarchy. The Motown tribute "Hitsville U.K." is supposed to have a bright top-end snap and crackle; with its smooth, suave sonic personality, the Gold Note PH-1000 softens and mutes it some. Topper Headon's drums should "pop" more. The top end should glisten. Paul Simonon's bass should be more muscular, not quite as polite and refined as the PH-1000 delivers it. That said, the midrange see-into-the-mix transparency impressed.
If you want a bottom-to-top frequency response report, here it is: The PH-1000's bass is well-controlled and nuanced but somewhat polite. It's better on acoustic bass than electric. When I sampled "Visions of Johanna" from an original "360 Sound" pressing of Dylan's Blonde on Blonde (C2S 841)—the copy I played in my college frat bedroom, which still sounds great—I expected more "stickiness" to Joe South's bass lines.
However: Higher up, Kenny Buttrey's cymbal hits were startlingly clean, each emphatic and meaningful in the break between the verses. Dylan's voice, well isolated at the front of the mix, was thrillingly there, and Wayne Moss's and Charlie McCoy's guitar parts were wiry, edgy, and disturbing—as they should be. Al Kooper's organ (that sounds wrong somehow) and Dylan's harmonica were as properly piercing and edgy as you'd want them to be and not at all soft, which, based on the Clash experience, is what I was expecting.
The star of this listening session was the PH-1000's midrange lucidity and clarity and the top end's transient precision. Only the bass disappointed, especially because it's so key to "Visions of Johanna"'s musical soul.
Conclusion
Gold Note's made-in-Italy PH-1000 is a visually attractive—it looks best in gold, IMO—feature-driven, sophisticated phono preamplifier that's easy to use and uniquely configurable. In my reviewing experience, that's a rare and attractive combination. You'll never get lost in a nested menu system. Its volume control is transparent and works well, which means that the PH-1000 can be used without a line preamplifier in an analog-only system—or you can set to "Stage" in a more typical system, with a line level preamplifier. The gain, loading, and equalization flexibility set it apart from most if not every other phono preamplifier currently available. Its absolute polarity and "stereo/mono" functionality, though not totally unique, are not as common in phono preamplifiers as they should be.
The PH-1000's sonic performance was as smooth and sophisticated as its operating system. It was quiet and both micro- and macrodynamically accomplished. Its transparency, clarity, and freedom from congestion in the midrange were notable.
Only the somewhat polite bottom end disappointed, and even there it was more on electric than acoustic music. Perhaps the optional outboard power supply would address that issue. The optional tube stage might produce more vivid orchestral colors, but as the Downes-du Pré record (among others) demonstrated, those sonic riches are already present. The quiet, fine-sounding built-in class-A headphone amp adds yet more value.
If you're thinking "Who needs all of this extra stuff, I just want to play my stereo records?" you're probably better off putting your money elsewhere, since much of the value of the PH-1000 is in features and flexibility. The PH-1000 becomes a very attractive choice if your record collection is rich with older mono records or if you value setup perfection alongside fine sonic performance.
---
Footnote 3: As I did after reading this, which led me to disagree with Mikey here. Apparently, Germany officially adopted a government standard different from the RIAA standard and kept it until 1962. Labels including DG and Telefunken would have used the German EQ at least until 1962 if not for longer: Look for "33" in a triangle on the record label. See
pspatialaudio.com/record_characters.htm
.—
Jim Austin