Hi to you all,
I succefully repaird a Thule CD 150B player with a new philips 12.4 transport (thanks to the kind suggestion of another forum member).
Given the components of the player (cf picture from the simular but non balanced Thule cd 100) it's rather sensitive to shocks etc. but it sounds great.
I would like to know if there are (besides the 3M resonance absorbing foils i've used already in the casing) ways to improve further the stability of the transport itself.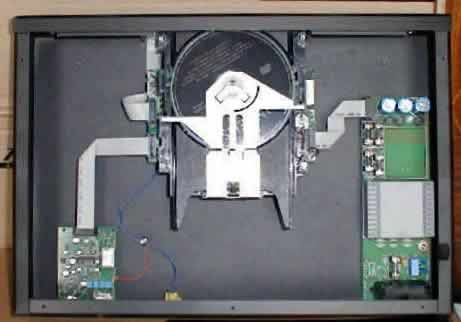 thanks