Fairport Convention at 50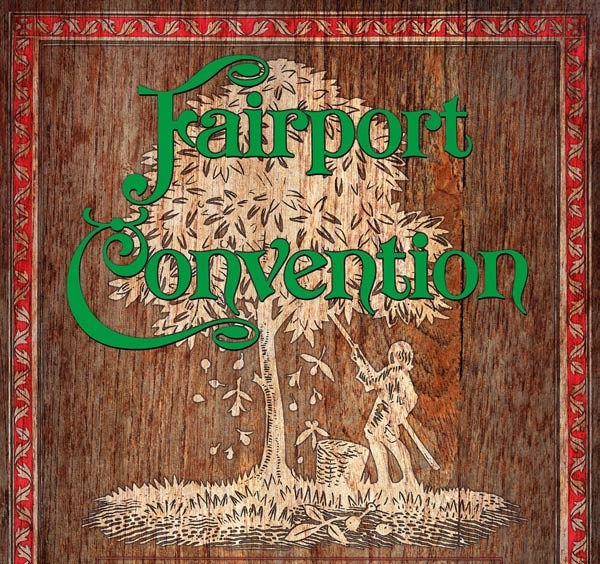 Named for founding guitarist Simon Nicol's house in the north London suburb of Muswell Hill, Fairport Convention was for a brief period in the late 1960s/early '70s a band bristling with potential. They rapidly became the leading players in the British folk rock movement which drew much of its material and inspiration from the folk music of the British Isles.
They were also expert at covering their contemporaries in the larger folk and rock worlds. From Bob Dylan's "Dear Landlord" to Leonard Cohen's "Suzanne," and even Chuck Berry's "Sweet Little Rock and Roller," this was a band that knew great songwriting when they heard it and fearlessly excelled at adding their own interpretative verve to superb cover versions.
Lastly and perhaps most potent of all was Fairport's original songwriting centered on vocalist Sandy Denny and guitarist Richard Thompson. By 1971, however, both were gone, and the band never regained its former prominence, becoming a much less interesting cast of players who dropped in for an album or two before moving on. Fairport has somehow continued on to this day, with Nicol the only original member, playing annual reunion shows and releasing the occasional album on their Matty Grooves label.
To celebrate the band's 50th anniversary, Universal Music has released a single stand alone LP reissue of Liege & Lief and a seven-CD boxed set, Come All Ye: The First Ten Years. Every year pundits predict the end of the CD boxed set, and yet every year box sets continue to pop up in the fall before the holiday buying season. The music on this set is also available on most streaming services and as MP3 downloads.
While there is much wonderful music here, there are several issues that need addressing up front. Call me chronologically challenged if you must but when there is a multi-volume set focused on a band like Fairport, one with an extensive catalog of recordings and a dizzying array of personnel changes over the years, it only seems right and logical to make it obvious in the track listings who is playing on every track and what album the track originally came from. Even Fairport collectors appreciate a little helpful information from time to time. Here, while the seven discs chronologically cover the band's most productive years, from the band's self-titled 1968 debut to Tippler's Tale released a decade later, the track info simply is ridiculously scanty and unhelpful. For example it is never pointed out that it is the band's first female vocalist Judy Dyble and not Denny who sings on several early tracks on the first disc of this set.
Worse, this is one of those boxed sets where alternate takes and live recordings are often used instead of the better-known master takes. This approach inevitably yields a very mixed bag. Producer Andrew Batt, who has helmed a number of essential reissues of Fairport, Fotheringay, and especially Sandy Denny, has included nearly 50 previously unreleased and "hard to find" tracks here. While that makes this a treasure trove of sorts for Fairport collectors who are looking for new turns of the prism, these different tracks are often inferior to the released takes. While the great Sandy Denny is rarely less than marvelous, the alternate take here of "Who Knows Where The Time Goes?" is not the equal of the track that appeared on Unhalfbricking. Ditto for the alternate take of "Autopsy" from the same album. And Take 1 of "Come All Ye," originally part of <>I>Liege & Lief. Again while Denny and Richard Thompson are great in any context, in many cases here fashioning an all-encompassing portrait of the band at its best should have trumped the thrill of unreleased nuggets.
The second disc in this set highlights another problem, at least for audiophiles. Three tracks near the end come from a BBC session that sounds like it was recorded underwater. Worse are the five tracks that open Disc Three, which come from a 1970 episode of French TV show, Pop Deux and are nearly unlistenable because the sound quality is so compromised.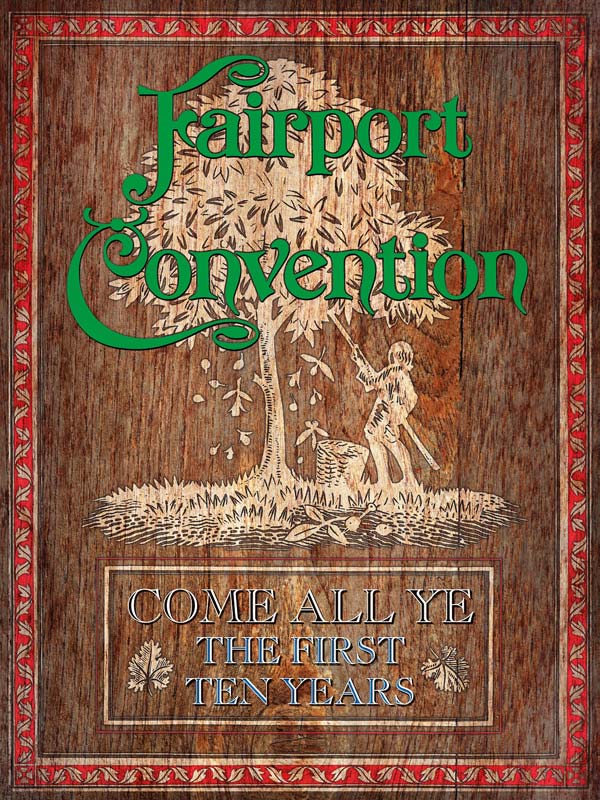 There are several live highlights however. A rousing version of Berry's "Sweet Little Rock and Roller," recorded live at the Troubadour in Los Angeles in 1970 has more than acceptable sound. And a sweet TV recording of the always celestial "White Dress," a tune originally released on Rising to the Moon during Denny's brief 1975 return to the band, is particularly gorgeous. And while the playing is less much less exhilarating because by then they'd become more folk revivalists than a vital agglomeration interested in new directions, the previously unreleased 1974 live show from the Fairfield Hall that fills Disc Six is at least well-recorded. The same is true for another 1974 show, this one from the Troubadour, that's highlighted by a sassy, fired-up Denny leading the way through charged versions of Dylan's "Down in the Flood," Buddy Holly's "That'll Be The Day" and her own moody anti-war tune, "John The Gun."
A great feast of music from an influential band's 50 years of making music, Come All Ye, The First Ten Years, which could have been a welcoming introduction to the band's best work, is aimed at completists and Fairport junkies and as that it succeeds admirably. For everyone else, the old adage applies: go buy Unhalfbricking, Liege & Lief and discover them for yourself.