The Entry Level #16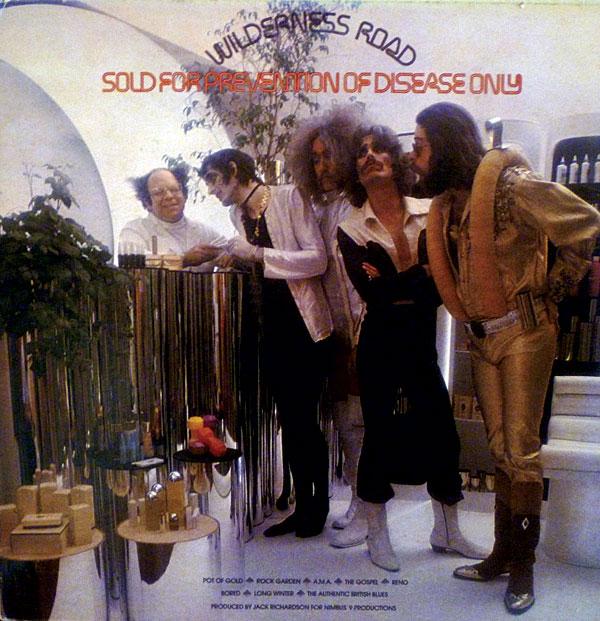 "How many new records did you buy today, Stephen?"
It was New Year's Eve, and our large group of friends occupied the entire ground floor of our favorite restaurant, Jersey City's Satis Bistro. We had already been presented with a beautiful buffet of meats, cheeses, and breads, and now more appetizers were being served. A waiter placed before me the world's most delicious date, stuffed with gorgonzola, wrapped in bacon, and baked to perfection. I immediately stabbed it with my fork and popped it in my happy mouth. I chewed, savored, silently wished that I could make this moment last forever, and contemplated a way to answer Nicole's question. From her tone, I knew that she was only looking for an opportunity to mock my weakness for buying new LPs. I've grown used to it. Nicole is nothing if not a ballbuster. I decided to go with the truth.
"Four."
I waited for the inevitable, sharp-witted response, but Nicole surprised me: "Four? That's not so bad."
I nodded and exhaled—perhaps this time I would be spared. Before I could change the subject, the stinger came: "I thought you said you weren't going to buy any more new records."
It was true. I had said that. A week earlier, in one of my less rational moments, I had made a New Year's resolution to spend less money on new records, and more time with the records I already own and too often neglect. My resolve had lasted all of three hours. Later that evening, I decided to break in Musical Fidelity's V-LPS Mk.II phono preamplifier ($189). I cued up Leyland Kirby's Intrigue & Stuff 1 and sat down to read a few pages of Milan Kundera's The Unbearable Lightness of Being. As the music twisted and turned, Kundera's narrator won my undivided attention: "The weighty resolution is at one with the voice of Fate; necessity, weight, and value are three concepts inextricably bound: only necessity is heavy, and only what is heavy has value."
I looked up from the book and considered my packed LP shelves. I wondered how much longer they'd be able to bear the weight. I'd either have to move into a bigger apartment or start getting rid of things. But how could I get rid of things? Beside me, on the orange couch, more LPs sat like quiet companions, begging for my attention. Everywhere I turned, I saw obligation.
Audiophiles are a strange lot. We attempt to lead lives of physical and intellectual freedom, and end up burdened by the things we hold so dear. We become crowded, immobile. The LPs, amplifiers, cables, and speakers own us as much as we own them.
I turned back to my book. What's up with that? I silently asked Kundera. Is it love?
Now, on New Year's Eve, what would I say to Nicole? How to explain myself? I didn't respond right away, but instead just smiled and let my gaze drift down the long table. For a moment, I vanished from Satis Bistro entirely. I saw all of my friends as if through a screen, from someplace far away. They looked so beautiful, so right—radiant with happiness and life.
I love these people, I thought. I can't imagine life without them.
Why is it that feelings of love are so often closely followed by thoughts of loss? Why do we feel compelled to own the things we love? Is there comfort in ownership? I buy more records than I could ever listen to, but at least I know they're there.
"Stephen?"
"What."
"You said you weren't going to buy any more new records."
I stalled. "When did I say that?"
"Last week. You said you weren't going to buy any new records so that you could start saving money and move into a bigger, nicer apartment."
I should have known better than to think she'd let me slide. Nicole has an uncanny way of remembering everything I say.
"You're right."
"Well, what did you buy?"
I explained that I'd taken a trip down to J&R Music World, in Lower Manhattan, where I'd bought the latest albums by Kanye West and Jay-Z, Drake, Feist, and Adele because I wanted to become better acquainted with what's going on in pop music. Perhaps I'd be able to draw parallels between that music and the more underground stuff I typically enjoy. I assured Nicole (and myself) that I had selected carefully. I would have picked up the new Rihanna album, but it was available only on CD. Though I'd held the Ke$ha record in my hand, I'd smartly put it back. Listening to bad music is like reading bad literature or eating bad food: It might sustain you for a short while, but it'll soon cause the failure of vital organs. I want to become stronger.
Nicole seemed satisfied. I took a sip of wine. Our waiter came around with a perfect little slice of pork loin. It, too, was wrapped in bacon.
"So, you pretty much bought these records for work," Nicole concluded.
"Pretty much."
"You work too much, Stephen."
The Prevention of Disease
I didn't tell Nicole that I'd also recently visited Iris Records, where I'd acquired a great selection of used classical LPs: Herbert von Karajan conducting the Berlin Philharmonic in Tchaikovsky's Symphony 5 (LP, Deutsche Grammophon SLPM 139018); Leonard Slatkin conducting the Saint Louis Symphony in Vaughan-Williams's Fantasia on a Theme by Thomas Tallis (LP, Telarc DG-10059), about which John Atkinson and John Marks so frequently rave; Glenn Gould performing piano sonatas by Beethoven: "Moonlight," "Appassionata," and "Pathétique" (LP, Columbia Masterworks MS 7413); an absolutely luscious boxed set of Responsoria (3 LPs, Archiv Productions 2723 062) by Carlo Gesualdo da Venosa, the fascinating and troubled composer that Robert Levine compellingly discussed in our December 2011 issue; David Oistrakh performing the Brahms Violin Concerto, with Otto Klemperer and the French National Radio Orchestra (LP, Angel 35836); Michael Tilson Thomas conducting the Berlin Radio Symphony in Dvorák's American Suite (LP, Columbia Masterworks M 34513), which, I believe, is another JM favorite; and many more.
In a past life, these records must have belonged to some other lucky audiophile. They were in pristine condition, inside and out. Among them was a test LP, Realistic Stereo Test Record for Home & Laboratory Use (Realistic 50-1001). How could I resist? The liner notes read, "Produced by Stereo Review Magazine for RadioShack Division of Tandy Corporation, 1963." That was when hi-fi was hip, RadioShack still held real value to audiophiles, and home and laboratory could appear in the same sentence without irony.
I would use the classical LPs I bought that day to expand my musical vocabulary—maybe I'd even find similarities between Jay-Z and Gesualdo—but I hadn't entered Iris with that goal in mind. I was looking for a warped LP.
"I have a strange question for you, Christine," I told the shop's friendly clerk.
She smiled. "What's that?"
I explained that I was working on a review of a phono accessory called Vinyl Flat, a device intended to flatten warped or dished LPs. And while I knew that I had at least half a dozen such examples somewhere at home, I'd spent the last two hours searching through my shelves without finding one. "So, I'm wondering if you've got any warped records here."
"Ha. As a matter of fact, I recently put one aside for myself. Let me see if I can find it." Christine reached down behind the counter, flipped through a box of LPs, and found the one she was looking for. "I listened to it here in the store one day and I liked it a lot, but I was able to listen to only one side. It's warped so bad that the other side won't even play."