Don Was: What Was Will Be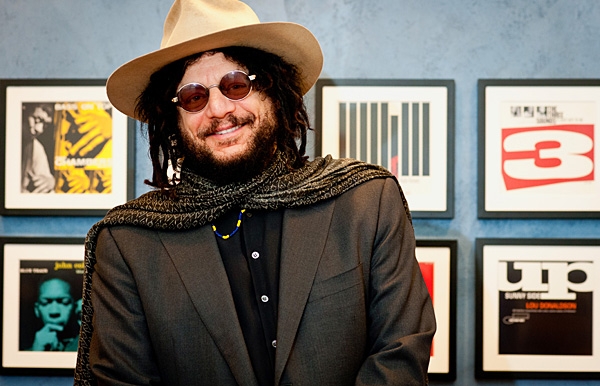 Don Was is a music lover. Looking at his extensive discography as a record producer and musician, one is struck by the variety of artists he's worked with: from Iggy Pop to the B-52's, from Roy Orbison to Elton John, with over half a dozen stops along the way as producer for a little band called the Rolling Stones. In 2017, Was produced Gregg Allman's final studio album,
Southern Blood
(Rounder 610005). And when you include all the music he's had a hand in since 2012, when he became president of Blue Note Records, you're talking about one busy little red hen helping to bake a lot of bread. Was is also an active performing musician, having played bass on a number of recordings he's produced; as I write this, he's touring with former Grateful Dead guitarist Bob Weir as part of the trio Bob Weir & Wolf Bros.
Was grew up in Detroit as Don Fagenson, later adopting the stage name he created in 1979 with his friend David Weiss, when they formed the band Was (Not Was). That group's commercial arc peaked in 1988 with "Walk the Dinosaur," from their album What Up, Dog? (Chrysalis VK-41664). How do you follow up something that illustrious? By producing Bonnie Raitt's hit album Nick of Time (Capitol CDP 7 91268 2), which won a Grammy for Album of the Year in 1989. I lived in Los Angeles at the time, and whenever I passed Ocean Way Studios, in Hollywood, a sign was taped above one of the parking slots: "DON WAS." I thought he lived there. Was has now won four Grammys, including Producer of the Year in 1994.
For audiophiles who are also jazz fans, Blue Note Records needs no introduction. The label is currently celebrating its 80th anniversary with a range of activities and recordings. Of particular interest is the launch of Blue Note's Tone Poet Audiophile Vinyl Reissue Series, produced by Joe Harley, which focuses on less-well-known past titles as well as current recordings from Blue Note and other related labels.
The albums scheduled for release in the first year of the Tone Poet series, two per month, are all by great artists from various Blue Note vintages. Also just cued up, for true Blue Note fanatics, is Blue Note Review Volume Two: Spirit & Time, a deluxe boxed set of four LPs curated by Was and focusing on drummer Tony Williams. It includes a newly created tribute album, and reissues of one great album each by Art Blakey and Bobby Hutcherson. Icing on this cake includes a Blue Note record-cleaning brush and a pack of Blue Note trading cards.
I felt that now was the time to sit down with Was and learn more. Blue Note has an office in New York, but I had to fly to Santa Monica to meet him. Even so, I was warned that our meeting might be delayed, if things ran late with the Stones. Luckily for me, Was and the Stones had finished a successful week of recording only the day before I sat down with him for brunch at Snug Harbor, on Wilshire Boulevard, after days of rain in (finally) sunny Santa Monica.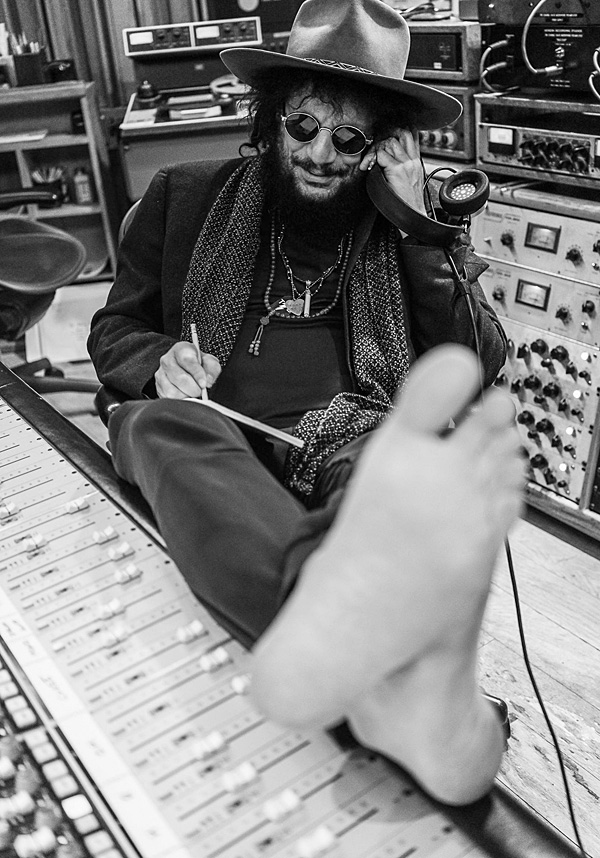 Sasha Matson: I've got one word for you, to start us up: Africaine [by Art Blakey and the Jazz Messengers, LP, Blue Note 97507]. What a great record! How did I miss that?
Don Was: Everybody's missed it. All credit to Joe Harley for suggesting that one.
Matson: Tell us a bit about the new Tone Poet series and the Blue Note Review sets—what you are doing with those?
Was: When I got the gig at Blue Note, almost immediately we had an offer from HDtracks to do high-resolution mastering. So within the first month I was there, I requisitioned Mode for Joe [by Joe Henderson, 1966, Blue Note BST 84227], which was a sentimental choice—the first Blue Note record I ever bought. I put up the master tape, and it didn't feel the way I remembered it feeling. So now it became a matter of what's the truth here? I called [original recording engineer] Rudy Van Gelder and said, "What's the real truth here? Let's not 'improve' your work." And he said, "If you want to know the real truth, it was the lacquer that I mastered, that I did on the lathe. That was the sound we were going for. But you can't hear those—they don't exist and they don't endure. Short of that, you find the original pressing."
So we dug it up. Most of them we have saved in the vaults through the years. And once I saw a license plate here in L.A. that said "Mr. Blue Note." So we tracked the guy down—and he has everything! [laughs] So I started remastering. Speak No Evil [by Wayne Shorter, 1966, Blue Note ST-84194] is the first one that we did, and I'm really pleased with that one.
But no matter what we did, Joe Harley's stuff at Music Matters sounded better. Even though I had been making records for 30-some years at that point, I still didn't know what they were doing to go from point A to point C, and also have it be so true to the intention. So I told Harley, "I don't even know what you are doing, but would you do it for us? You don't have to license the master from us." What I learned from Joe is that there's no one thing, it's a series of things. It is about keeping that chain intact. That's what it takes.
Matson: So for Blue Note going forward, is the approach "not one size fits all," in terms of offering differing listening options?
Was: It doesn't have to be one or the other—I think it should be everything. You should be able to listen on Spotify, if that's how you want to listen to music. It's not for me to tell people how to listen to music. But if you want to hear it right, there are a couple different levels. Things also have to be affordable.
Matson: How do you relate to and promote new Blue Note artists, given the label's long legacy?
Was: There is a continuum. When I took the job, one of the things I felt compelled to understand was what was it about the previous 70 years, when I didn't work there, that accounted for records that stood the test of time. My predecessors were fearless about pushing the envelope of what was acceptable music in their time. In 1948, they could have signed anybody—they chose Thelonious Monk. In the '50s, putting Art Blakey together with Horace Silver as they invented hard bop—that was a huge deal. In the '60s you have Eric Dolphy and Ornette Coleman. You listen to that now, and they have become such a part of the musical vocabulary that you don't necessarily think it's that radical, but at the time it was. So I thought, all right, we have to be with people that reflect the times we live in and are pushing forward.