Dealer Events in Virginia Thursday & Florida Saturday
Thursday, December 6, 4–8 pm,
Command Performance
(115 Park Avenue, Ste 2, Falls Church, VA 22046) will be hosting a Naim Audio "500 Event." Saturday, December 8, 12–5pmm,
Audible Images
(1610 Pineapple Avenue, Melbourne, FL 32935) are holding their annual "Music Appreciation Event."
At the Command Audio event, Naim will have its East Coast premiere of its all-out assault on music streaming and playback, the ND 555 Network Streamer. The ND 555 will be played-back through the NAC 552 preamplifier and NAP 500 DR power amplifier. Refreshments will be served. RSVP to (703) 532-7239 or by e-mail to info@commandav.com.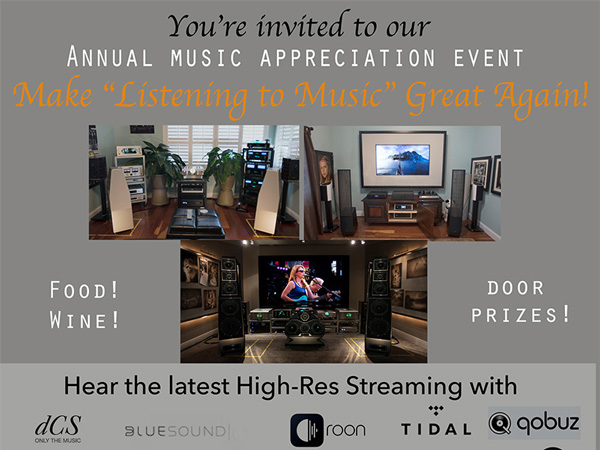 The Audible Images event will feature hi-rez streaming, with BlueSound, Roon Tidal, MQA, and Qobuz, and components from dCS, McIntosh, Dan D'Agostino, Wilson, REL, MartinLogan. Sonus Faber, and NAD. Food and wine will be served, Manufacturer reps will be on hand to answer questions, and attendees are invited to submit their own favorite demo track via email or on a thumb drive. More information from (321) 626-3898.