Constellation Cygnus Transport/DAC/File Player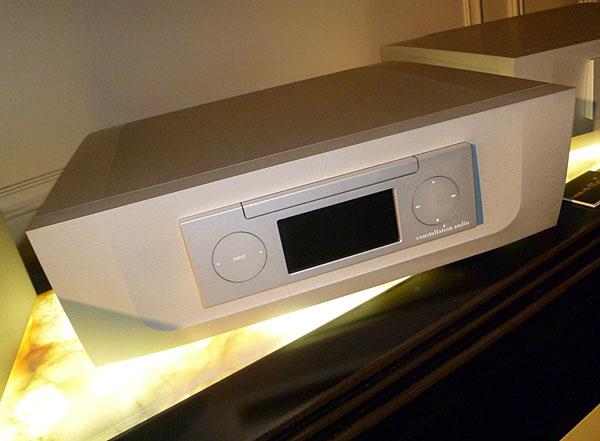 Constellation's Peter Madnick and Dr. Murali Murugasu return with a new digital source component which, at the moment I had walked in the room, had not yet received a name. But by the time I left was dubbed the Cygnus.
Projected price is somewhere between $15-20k with availability in May. Conceived as a do-everything stereo digital source, the Cygnus will play CDs and SACDs as well as files served from connected drives, computers, etc. and also function as a 24/384 DAC.
As always, case design is exquisite.