Constellation Audio Cygnus DAC/Media Player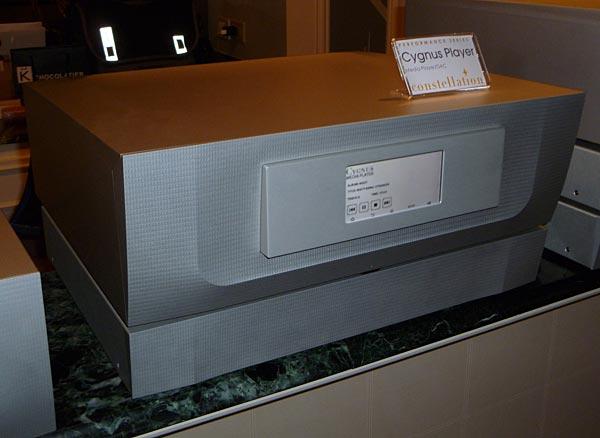 Constellation creates some of the most innovative casework at CES, and the Cygnus is no exception. First shown at CES a couple years back, the product will soon be shipping in two form factors: standalone DAC ($27k) and a DAC/Server ($32k) configuration (shown above).
The smaller box sitting under the main unit in the photo houses the power supply and for the server, a Linux computer, USB media ports, ethernet jack and Wi-Fi control. Constellation uses a unique DVI connection which conveys clocks and I2S data back and forth between the two chassis.
The server version supports WAV, FLAC, AIFF and DSD 64 files and uses a Wi-Fi accessible custom webpage for library control (eliminating the need for an app). Both the DAC and server include two filterless professional 32/192 DACs per channel: one for the positive half of the audio signal, the other for the negative half. There is also a custom digital filter, with several user-selectable profiles available.