Capital Audiofest Starts Friday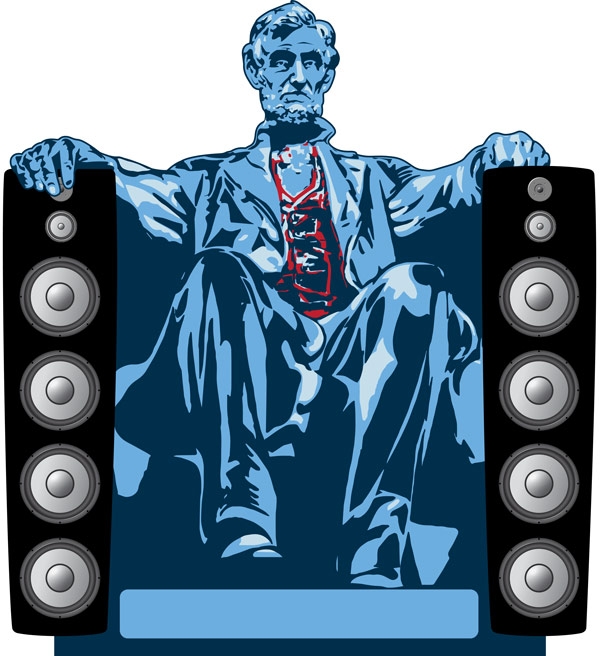 From a small regional show, Gary Gill's seven-year old
Capital Audiofest
has grown into
the
East Coast Show of 2017. Set for November 3–5 in the Hilton Hotel Twinbrook in Rockville, MD, CAF will offer 57 exhibit rooms spread over three floors plus the hotel Atrium. That amounts to 93 exhibitors and over 200 brands, including a CanMania with 20 headphone vendors. For a show that, just last year, maxed out at 40 rooms with 65 exhibitors and 85 brands, this represents major growth.
One big reason for CAF's growth, which includes the presence of several major companies, is the switch from uncomfortably hot July to the first weekend in November. To some, that may seem like a trade-off between the fiery flames of hell and the freeze of eternal damnation, but the Hilton's proximity to major freeways, and the fact that it also a stop on the Metro's Red Line, means that neither rain nor snow nor sleet will prevent CAF from being a success.
How many folks will show up—there were 2000 last year—is unknown, because CAF does not offer advance registration. Nonetheless, Gill is optimistic. "I've advertised in multiple publications and online, including Stereophile, Facebook and Google AdWords," he reports. "Website traffic has increased astronomically. And while I used to hear lots of complaints about the July date, no one has complained about the switch."
Save for exhibits from one or two DIY organizations, CAF's current focus is on the new. This includes many brands and distributors familiar to readers of our show reports: Acoustic Sounds, Bob Carver, Border Patrol, Bricasti, Bryston, Conrad-Johnson, Daedalus, GamuT, GTT, MartinLogan, Merrill, ModWright, Odyssey, Pass, Scott Walker Audio, Synergistic, VAC, The Voice that Is, Volti, and VPI. Virtually every space has solid walls and good dimensions, which should make for better sound than in some show hotels.
Nonetheless, a few choice vintage offerings remain. In addition to a return of the popular panel, "The Virtues of Vintage," two of Stereophile's most popular columnists, Art Dudley and Herb Reichert, have conspired to moderate a panel of vintage-audio experts. Among their presenters are Lenny Florentine of Just Audio, a Baltimore retailer who primarily does repairs; Early Bender of HiFiTown.com (formerly Audiomart), whose father, Walt Bender, specialized in vintage equipment which he shipped abroad; the amazing, multi-talented Blackie Pagano, who is the premier guitar amp repair man in NYC, and whose Jana Dagdagan-produced video shows Herb lurking in the background; and Joe Roberts of Sound Practices magazine.
If those panels sound unusual, most of the others are equally so. Featuring equipment manufacturers and designers who are usually too busy playing music in their rooms to go on at length about their equipment, presenters include Klaus Bunge (Odyssey Audio), Chad Kassem (Acoustic Sounds), Rob Robinson (Channel D), Graham Boswell (Prism Sound), Dan Wiggins (Periodic Audio), Michal Jurewicz (Mytek), and Christopher Hildebrand (Fern + Roby).
Other goodies include bourbon tastings from 4–6pm on Friday and Saturday in the hotel bar, give-away prizes, and a Saturday evening show by acoustic double-neck guitarist and Candyrat recording artist Ian Ethan Case. Case's video, Butter II, claims viral status. In addition, for those who care to venture outside the hotel, Gill points to a virtual bonanza of excellent Chinese restaurants in the environs.
Herb and Art will be covering the show for Stereophile. Please stay tuned.