Book Review: Norman Granz: The Man Who Used Jazz for Justice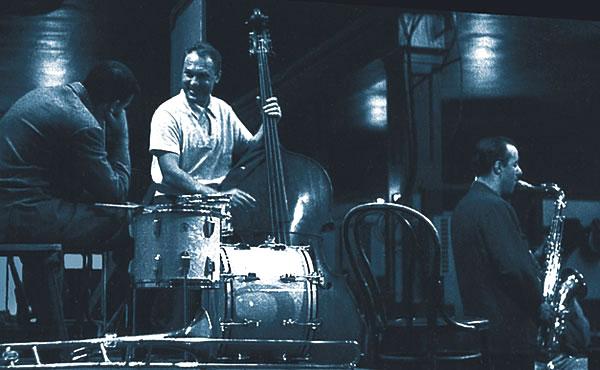 Norman Granz: The Man Who Used Jazz for Justice
By Tad Hershorn. Berkeley: University of California Press, 2011. 470pp. Hardcover, $34.95.
One night in 1942, Billie Holiday was singing at a Los Angeles nightclub. Between sets, she crossed the street to have a drink with Norman Granz. She was in tears because some black friends who had come to hear her had been turned away.
Granz was then 23, on the cusp of a career that would make him one of the jazz world's most important concert promoters and record producers, as well as an effective advance man for racial integration. He organized his first live performances that same year, at the very club that had refused admission to Holiday's friends, and insisted on open seating for all. The proprietor reluctantly agreed to it for the occasion, and the money that event raked in led him to drop his color bar altogether.
From the start of this diligently researched biography, Tad Hershorn, an archivist at Rutgers University's Institute of Jazz Studies, underscores his subject's efforts to thwart racial discrimination. Even in the mid-1940s, when Granz began booking his Jazz at the Philharmonic events into concert halls across the US, every contract specified that audiences be integrated. When his black artists weren't given equal treatment, he threatened to cancel performances, and occasionally filed discrimination lawsuits.
Granz started five record labels, including Clef (launched in 1947), Norgran (1953), and Down Home. He folded those into Verve in 1956, and sold the successful company to MGM just four years later because, he said, he hated the business aspects. Nevertheless, he established Pablo in 1973 to record longtime associates whom he felt a fickle industry had sidelined, and to reissue material he had previously recorded that was then unavailable, including hours of Art Tatum's mind-boggling pianism.
In 1949, Granz imported a 24-year-old Canadian pianist, Oscar Peterson, for his US debut, and ended up managing Peterson's career for more than 50 years. He became Ella Fitzgerald's manager and record producer in the 1950s, and initiated their fruitful, four-decade relationship by recasting her as an interpreter of the Great American Songbook. Her jazz-tinted Ella Fitzgerald Sings the Cole Porter Songbook was a hit that led to subsequent Verve volumes spotlighting the songs of Rodgers and Hart, Duke Ellington, Irving Berlin, George and Ira Gershwin, Harold Arlen, Jerome Kern, and Johnny Mercer. They appreciably expanded Fitzgerald's audience, and changed her life.
While Jazz at the Philharmonic also exposed the genre to throngs of new listeners, the boisterous atmosphere and a repertory geared to non-buff audiences irked some critics. The writer Whitney Balliett said that Granz was "generally regarded as the first person . . . to successfully mass produce jazz," and compared the results to "what another prestidigitator, P.T. Barnum, did for midgets." Granz fired back at commentators "who never left New York," noting that he "went places they never heard of . . . to keep the tour alive," while worrying about "hotels, food, being able to go to a restaurant, whether the bus would break down."
Hershorn first queried Granz about a biography 30 years before this book was published. Given his subject's ambivalence about revealing himself for posterity, it's a wonder he was able to compile such an authoritative account. Even after consenting to interviews that continued through the last five years of his life, Granz, who died in 2001, was sometimes reticent, and once suspended conversations for eight months. He was even insulting, at one point saying to Hershorn, "You're probably smarter than you present yourself."
In some ways inconsistent, Granz could be callous or kind. He joined the Communist party in the 1940s, but by the '50s was steeping himself in luxury, championing minority rights in made-to-order clothing. He collected paintings by Picasso, sold some at considerable profit, got to know the artist rather well after meeting him in 1968, and named Pablo Records in his honor.
Granz was quick to share the considerable wealth his ventures yielded. Musicians working for him got top pay and traveled in style, eating well and staying in comfortable hotels that had often refused to accommodate them until after Granz had badgered their management. "When you work for Norman, he seats you on a lovely satin pillow and sees you are waited on hand and foot," Duke Ellington commented after crossing the Atlantic with a pampered Granz troupe on the liner Île de France.
Granz dispensed cash to musicians and their families when they were in need, and bestowed gifts that could be as sumptuous as a Patek Philippe watch or even a Mercedes-Benz. Granz's tailor at a Saville Row firm that Fred Astaire had recommended to him told Hershorn about a truckload of fabric that Granz had purchased by the bolt at a noted Paris establishment and sent on to London. It lasted for many years, and was sometimes used to make suits for Granz's friends.
Hershorn avoids the sins of many biographers, neither fawning nor attempting to conjure up his subject's thoughts. He meticulously documents the personnel and songs played at many concerts and recording dates while avoiding irrelevant details. Though his book is dotted with awkward sentences that are often difficult to comprehend, these are surface ticks on a long-playing record of a bravura performance.
During that performance, Granz was surrounded by enormous, exceptionally gifted musical forces, and their presence adds significantly to the book's fascination. Even Oscar Levant, a pianist and composer known for his ironic wit, solos briefly when Hershorn quotes his crack about the $2.8 million Granz got for Verve in 1960: "With great pride he showed the enormous check to his mother. 'I always knew you were lucky,' she announced."
We're lucky to have the recorded repertory Norman Granz worked so hard to produce-and now, to accompany it, a print record of his life.