Audioarts—B.M.C.—Zellaton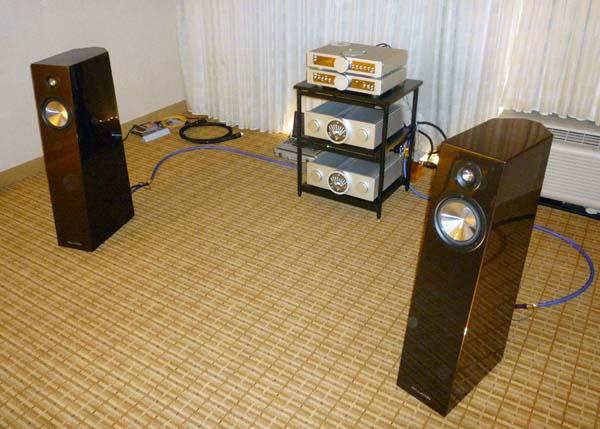 Audioarts also presented a system comprising BMC amplification (supported by a SolidSteel stand) and Zellaton loudspeakers ($24,950/pair). Every Zellaton driver is completely handmade and takes up to three weeks to produce. The speaker cabinet uses a semi-open construction meant to minimize cabinet resonances.
The sound was clean, detailed, and extremely fast without being overly bright or at all etched. Listening to an intimate piano recording revealed that the system was also capable of delivering sweet nuance and delicate touch.
Zellaton's Michael Schwab explained that his company is interested in reaching special customers—musicians, composers, the most dedicated music lovers.