Audio Alchemy and TAD
The surprising combination of the superb-sounding (but prototype) Technical Audio Devices Laboratories (TAD) loudspeakers with the wonderfully affordable Audio Alchemy electronics manifested some penetratingly beautiful Roy Orbison music.
These good-looking TAD prototypes are designed to become a more affordable (under $15,000/pair) version of TAD's popular and highly regarded Compact Evolution One loudspeakers ($26,000/pair with stands). This new design has been nicknamed the "White Carat Diamond," and is a three-way design incorporating a new 90mm concentric midrange/HF driver.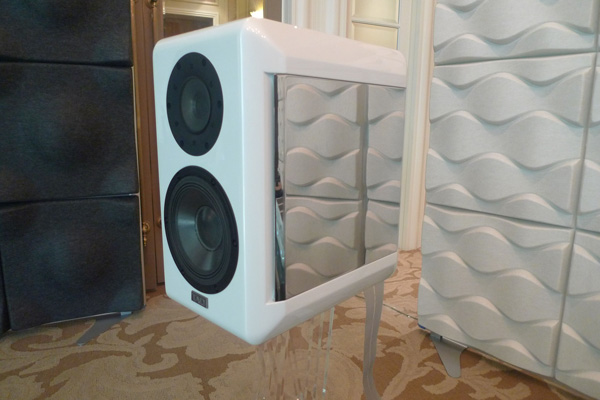 Potentially, therefore, you can save at least $16,000 with the White Carat Diamond over the TAD's Compact Evolution Ones, but my Roy Orbison audition demonstrated that you can save at least $10,000 more by using the "budget-oriented" Audio Alchemy DDP-1 digital decoding preamp ($1995) with its side-docking PS-5 Power Station power supply upgrade ($595) and a pair of DPA-1M digital mono amplifiers ($1995 each).
This unusual system generated the most vivid and sparkling (like a diamond) music reproduction I heard in the Venetian Towers. Good showing! Very interesting.