2016 Records To Die For Page 4
---
Jon Iverson
---
Cracker: The Golden Age
Virgin 8 41498 2 (CD). 1996. Dennis Herring, David Lowery prods.; Joe Chiccarelli, Wayne Cook, others, engs. ADD? TT: 48:17
This one was supposed to be the major-label breakthrough for Cracker, but alas, it whistled right past the target. Nonetheless, it has stood the test of time, for being both a demo-worthy recording (in spots) and full of great songs. "Big Dipper" and "Dixie Babylon" stand out as great-sounding, crunchy, hippie country blues numbers, nestled between more aggressive outings that cash in on the 1990s' grunge leanings. What happened? Probably nothing here is a stone-cold hit to anchor the rest of the great material, and in those days, that could make or break you.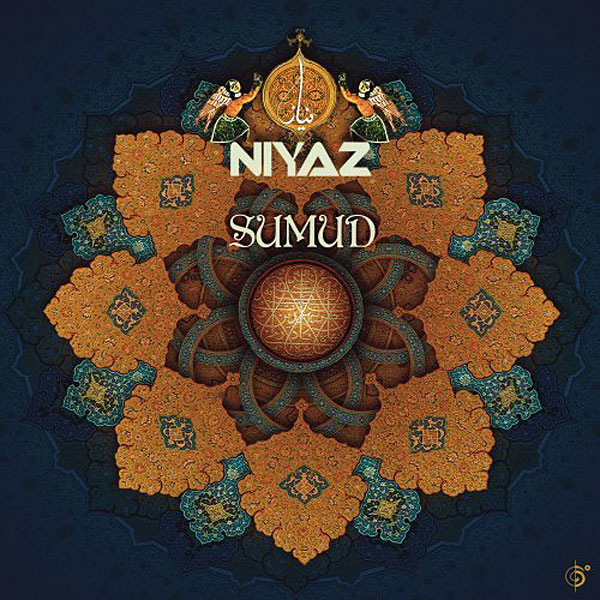 Niyaz: Sumud
Six Degrees 657036-1187-2 (CD). 2012. Azam Ali, Carmen Rizzo, Loga Ramin Torkian, prods., engs. DDD? TT: 46:22
Built on a strong rhythmic foundation, Niyaz's music is an electronica version of Dead Can Dance's Middle Eastern tendencies. Unfortunately, the sound is short of audiophile ecstasy due to some aggressive processing, but the album still follows my favorite precept: modern realizations of ancient textures and forms. The musicianship is topnotch, while Azam Ali's singing, mostly in Persian (as well as Turkish and Arabic), beguiles as her voice weaves in and out of the shifting beats. These are timely songs of cultural struggle and endurance—Sumud means "steadfastness"—but even without the deeper meanings encoded in the lyrics, there's plenty to enjoy.
---
Fred Kaplan
---
Maria Schneider Orchestra: The Thompson Fields
ArtistShare AS0137 (CD). 2015. Maria Schneider, Ryan Truesdell, prods.; Brian Montgomery, eng. DDD. TT: 77:25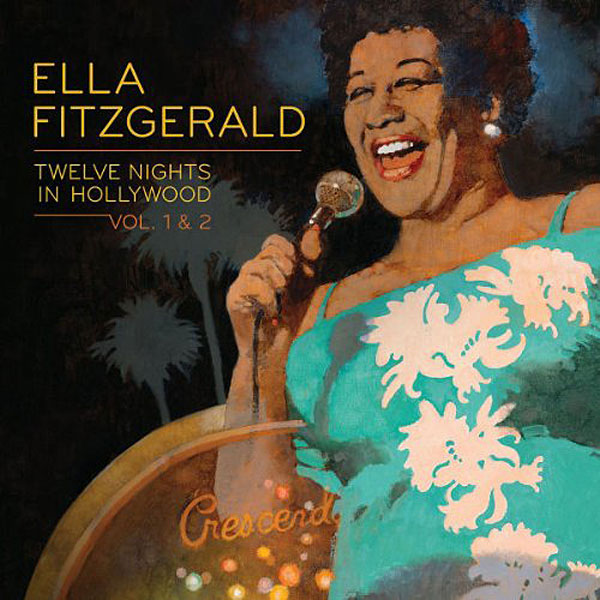 Ella Fitzgerald: Twelve Nights in Hollywood
Verve 80012920-02 (4 CDs). 1961/2009. Norman Granz, orig. prod.; Richard Seidel, release prod.; Val Valentin, eng.; Seth Foster, mastering. AAD. TT: 4:10:56
To avoid repetition—there are, after all, only so many records to die for—I've restricted my picks this time to: a) albums released in this century that b) I haven't chosen before. Maria Schneider's The Thompson Fields marks a new peak for our era's top big-band composer, for both her musicians (many of whom have been with her for a decade or more) and contemporary big-band music in general: a mix of classic Americana, with lush harmonies, muscular rhythms, and orchestral voicings as complex yet as accessibly vibrant as anything around. And the sound is luscious and detailed. (Vol.38 No.9)
Twelve Nights in Hollywood is a pure gem excavated from the vaults, its existence previously unknown: Ella Fitzgerald, in her prime, singing with her small group in a small club. It was taped not by some bootlegger dangling a wire from upstairs, but by the same Verve crew of topnotch professionals that laid down her big studio albums. It's every bit the marvel you never bothered to hope for, capturing the First Lady of Song with an intimacy unfound in any of her many other albums. The original, limited-edition boxed set is now available as two 2-CD packages.
---
David Lander
---
Bud Powell: Jazz Giant
Bud Powell, piano; Ray Brown (tracks 1–6), Curly Russell (tracks 7–13), double bass; Max Roach, drums
Verve 829 937-2 (CD). 1950/1998. Norman Granz, prod. AAD. TT: 40:16
Psychopathology was endemic in the bebop world, and it particularly plagued the pianist Bud Powell, an immensely influential modern-jazz innovator with dazzling keyboard technique. In a British Journal of Psychiatry paper published in 2003, Geoffrey Wills, a clinical psychologist, suggested that Powell's abnormal behavior was the result of schizoaffective disorder, an affliction that can cause hallucinations, manic episodes, and depression. Powell was institutionalized for three-and-a-half years in all, and—amazingly—recorded much of this album during a 1949 leave from a New York psychiatric hospital that lasted mere hours. A nurse accompanied him to the gig, which yielded stellar performances of tunes that included four originals. Powell's fleet, often mind-spinning pianism is at a peak on this CD. If the music stems from torment, it nevertheless flowers, transcending pain.
J.S. Bach: Suites 1–6 for Solo Cello, Viola da Gamba Sonatas 1 & 2
János Starker, cello; György Sebok, piano
Mercury Living Presence 432 756-2 (2 CDs). 1963–66/1991. Harold Lawrence, recording dir.; C. Robert Fine, Robert Eberenz, engs.; 3/2-channel conversion, Wilma Cozart Fine. ADD. TT: 2:19:42
János Starker was a cello prodigy born in 1924 in Hungary, to Jewish parents. Germany's Nazi cluster was already vomiting infection, but he managed to evade the pandemic that ensued. After World War II, Starker moved to the US, where he taught at Indiana University for more than 50 years while winning global acclaim as a soloist—one critic called his style "aloof, sober, controlled." With his bald pate, carved features, and piercing gaze, Starker resembled a Yul Brynner film character, though he reportedly seemed more like The Magnificent Seven's stern gunfighter than the gushing symphonic conductor in Once More, With Feeling!. While he recorded Bach's six solo cello suites five times, these performances from 1963 and 1965 benefit from Robert Fine's fabled three-microphone technique and the care lavished on the CD conversion by his widow, Wilma Cozart Fine. Also available on SACD. (Vol.28 No.2)
---
Michael Lavorgna
---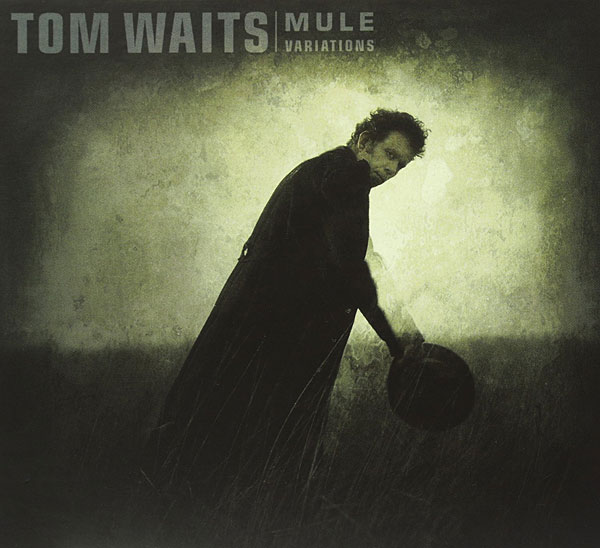 Tom Waits: Mule Variations
Anti- 86547-1 (2 LPs). 1999. Tom Waits, Kathleen Brennan, prods.; Oz Fritz, Jacquire King, engs. AAA. TT: 70:33
I first heard Tom Waits's wit and gravel in 1976, on the way to a Rick Derringer/Foghat concert a friend had invited me to at the last minute. In the back seat of my friend's older brother's car, which I was not old enough to drive, I sat drinking Bud tall boys. "The Piano Has Been Drinking" caught my ear, tickled my brain, and served as my introduction to a lifelong love affair with Waits's music. And it wasn't just about music. It was about escaping a suffocating insipid sameness perhaps best expressed by Rick Derringer's performance of "Rock and Roll, Hoochie Koo" later that evening. Waits's Small Change offered hope, humor, and dreams.
Fast-forward twenty-odd years to Mule Variations, for which Waits corralled all of the voices he'd picked up, screeching some through a megaphone like a carnival barker offering depraved salvation. Marc Ribot, Charlie Musselwhite, and a host of other great players help move the music forward as Waits stomps around exploring some of his favorite haunts: religion, paranoia, love, loss, telling all his stories with glee, melancholy, doom, and, ultimately, redemption. "Come down off the cross. We can use the wood. Come on up to the house." (Vol.22 No.8)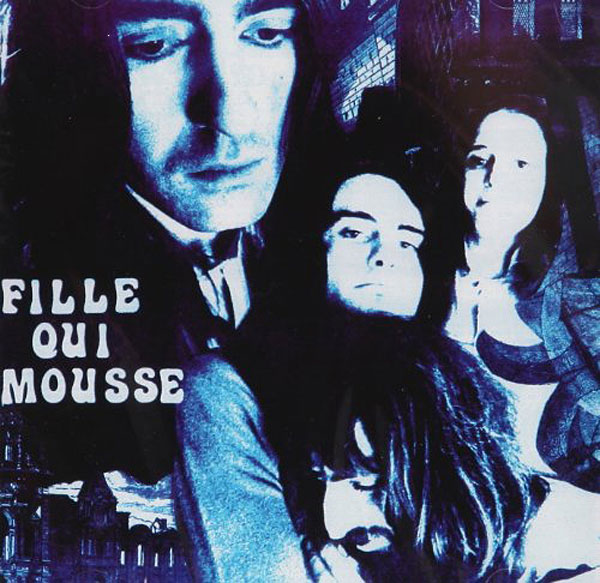 Fille Qui Mousse: Trixie Stapelton 291: Se Taire Pour Une Femme Trop Belle
Mellow MMP197 (LP). 1971/1994. Gérard Terronès, prod.; Christophe Henault, eng. AAA. TT: 35:16
In 1971, French journalist and musician Henri-Jean Enu and a collection of like-minded leftists entered the Futura Records studio and, in one day, laid down their one and only album. Due to Futura's financial difficulties, Se Taire Pour Une Femme Trop Belle (the album's original title) sat on the shelves for a few years. In 1973, five test pressings appeared.
Some credit the album's revival and subsequent reissues, official and not, to its inclusion in the infamous Nurse with Wound List, which came with that band's 1979 debut album, Chance Meeting on a Dissecting Table of a Sewing Machine and an Umbrella. Recently, on Mellow Records' Bandcamp webpage, I happened on Se Taire Pour Une Femme Trop Belle, listened to a few tracks, and hit Buy Now without batting an eye. Internet meandering at its most fortunate.
Psychedelic rock, surrealist poetry with barking dogs, jazz, found sounds, drone, noise, etc., etc.—and a song! Stick any one label on Trixie Stapelton 291: Se Taire Pour Une Femme Trop Belle and you'll come up worlds short. I'd call it . . . simply wonderful. For the perfect accompanying reading material, I recommend the Comte de Lautréamont's Les Chants de Maldoror, first published in 1868.
---
Richard Lehnert
---
Jesse Winchester: Humour Me
Sugar Hill SH-CD-1023 (CD). 1988. Jesse Winchester, prod.; Bil Vorn Dick, prod., eng.; Jim Loyd, mastering. ADD. TT: 52:21
Jesse Winchester never quite caught the break his artistry deserved, and two years ago he died. Humour Me is country, a bit of Caribbean, lots of quiet soul—the restraint of Al Green can be heard in almost every track, especially in the slow smolder of "I Want to Mean Something to You." And look at the players on this album of pristine country pop: Russ Barenberg, Sam Bush, Jerry Douglas, Béla Fleck, Edgar Meyer, Mark O'Connor. The tunes are polished, the melodies memorable, and Winchester's languid phrasing and velvety voice—he had the sweetest falsetto in the business—make each track a primer in the art of song interpretation. Winchester was that great rarity: an emotionally mature pop musician with a healthy respect for the complexities of life and love. He articulates subtle states of heart and mind, nuances of rueful regret and acceptance, that are part of every life but that even sensitive singer-songwriters seem to have trouble discerning. As in all his albums, he never grandstands—he seems the opposite of the romantic cliché of the dark, dangerous, intense, love-'em-and-leave-'em guitar-slinger. As he says in "Pushover": "I'm a pushover, there ain't nothin' to me / A pushover, you can see right through me / Some people may say it ain't true / Oh but hey, baby, maybe they don't push like you."
It's hard to top the beauty of the title track, a double waltz in 6/8 with a lovely loping tune to which these words are exquisitely sung: "Yesterday and just around the corner / Oh I was playing cowboys in the sun / I had a little dog that really loved me / There's times I feel like she was the only one // O darlin', you know you I'm just foolin' / You know I know your love for me is true // I remember loving Susan Parker / That's not the kind of thing that you'd forget / It's funny you know sometimes I imagine / I'm kinda sweet on Susan Parker yet // Oh darlin', you know I'm just fooling / You know the only one for me is you / Humour me, humour me / Oh I would pay no mind if I were you." We've all been there, if perhaps few of us have known ourselves well enough to sing that chorus. And I've heard it described in no other song.
Winchester was a devout believer all his life, and seemed to take closest to heart the core teachings of compassion. His take on sinners, "They Just Can't Help Themselves," is more loving than the sermons of most preachers I've heard: "They hear a little voice / That lives down in their soul / saying 'Let's go and find a cozy little Hell' / And no one tells them No / And they just can't help themselves." The gentleness with which Winchester sings these lines is tender beyond belief. You'll have to hear it for yourself.
A beautiful lesson in how to live a loving life. Irresistible. (Vol.12 No.3)
Bruckner: Symphonies 00–9
With: Adagio from String Quintet (arr. Skrowaczewski), Overture in g
Stanislaw Skrowaczewski, Saarbrücken Radio Symphony Orchestra
Oehms Classics OC 025 (12 CDs). 1991–2001. Thomas Reisig, prod., ed., mastering; Markus Brändle, prod. (6–8 only); Erich Heigold, eng. DDD. TT: 11:22:36
More than a century after his death, the era of Bruckner's music seems finally to have arrived. A steady and accelerating flow of performances and recordings of his symphonies by several generations of conductors seems to have at last got his music's measure, and perhaps the finest of these still living is the Polish-born Stanislaw Skrowaczewski, very active in his 93rd year. These recordings of Bruckner's 11 symphonies, made over a decade by the same forces in the same hall with the same crew, are remarkable for their leader's consistency of insight, freshness, grasp of orchestral balances, and sense of these immense works' overall arcs. The performances are as humble as they are powerful—never is there the sense of a conductor feeling the need to express himself or make a point. Rather, what is expressed is the music itself, and the points made are Bruckner's own.
What makes this set—available for under $40—even more valuable is how much stature, dignity, and substance Skrowaczewski finds in the earliest symphonies: 00, 1, 0, and 2 (in order of composition). These works are not turned in as a completist's obligatory footnotes, but as being all of a piece with and in an unbroken continuum leading up to the colossi of the symphonic repertoire that Bruckner was later to compose. In fact, Skrowaczewski's recording of the underrated Symphony 1 may be, with Abbado's final recording of that work (Lucerne Festival Orchestra), one of the two very best. The breadth and depth of his readings expands with the subsequent symphonies—a stately Third, a joyous Fourth, a majestic and smiling Fifth, a crisply bracing Sixth, a Seventh of Alpine clarity, a monumentally precise Eighth, a searing Ninth—each in a performance of romantic ardor in precise balanced classical poise. Add to this the bonuses of perhaps the finest recording of Bruckner's little-known Overture in g and Skrowaczewski's own sumptuous arrangement for string orchestra of the Adagio from Bruckner's String Quintet.
It is difficult to imagine an orchestra playing these works with greater intimacy or sensitivity or power than the Saarbrücken RSO: the strings are rich and astringent at once, and the brass—particularly the all-important horns, Wagner tubas, and trumpets—are miracles of lyric virtuosity. I don't know if the Kongresshalle Saarbrücken has particularly miraculous acoustics for a postwar hall, or if Skrowaczewski's engineers are remarkably gifted, or both, but the sound of this set is as perfectly consistent as it is consistently perfect—a sense of immense space commensurate with the size of orchestra and music, but never so much that a single note or resonance, or of Bruckner's lucidity of counterpoint or transparency of orchestral texture, is ever lost. Each symphony unfolds as if every note or phrase is a musical thought of crystalline clarity that no one has thought before, exquisitely shaped as it emerges from primordial silence. If you want a single complete set of the Bruckner symphonies, end or begin your search here. I know of no other that does these easily misunderstood scores such ideally unsentimental justice.
---
Robert Levine
---
Pink Floyd: Wish You Were Here
Columbia 68522 (CD). 1975/1997. Pink Floyd, prods.; Doug Sax, digital remastering. ADD? TT: 44:15
What with Wagner's Ring and Arvo Pärt cluttering my listening habits, I came to Pink Floyd late—but when I first heard this CD, just moments after the release of this remastering, I realized what I'd been missing. For starters, it's simply beautiful music—the 25-minute "Shine On You Crazy Diamond" is exquisite in its clarity and layering, and gives the lie to people who believe that music—even without words—cannot be incredibly sad. The album is a series of sadnesses, complaints, and angers, but even without the text, who could do without the acoustic guitar intro in the title track? The recording, too, is stunning. Of course, I now have almost all of PF's catalog, but this CD is the one to die for.
Verdi: Simon Boccanegra
Piero Cappuccilli, Simon Boccanegra; Mirella Freni, Amelia; José Carreras, Gabriele; Nicolai Ghiaurov, Fiesco; José van Dam, Paolo; Milan Teatro alla Scala Orchestra & Chorus, Claudio Abbado
Deutsche Grammophon 289 449 752-2 (2 CDs). 1977/1998. Rainer Brock, prod.; Günter Hermanns, eng. ADD. TT: 2:16:30
In addition to being my favorite recording of this somewhat troublesome opera, this remains the standard by which others must be judged. In 1977, the 42-year-old Mirella Freni was vocally at her most juicy and lovely, José Carreras had the most beautiful tenor voice in the world, Nicolai Ghiaurov's dark, rolling bass was at its most expressive and handsome, and Piero Cappuccilli, in the title role, was using his grand sound with authority and utter security. Van Dam, in the small but pivotal role of Paolo, is simply luxurious. Claudio Abbado's firm but loving control of the superb La Scala forces—were they ever better?—brings out the pathos and grandeur of this dark-tinged score. Perfect Verdi singing and playing.