2016 Records To Die For Page 3
---
Brian Damkroger
---
Pachelbel & Fasch: Orchestral Works
Pachelbel: Canon in D, Suites for Strings in B-flat and G. Fasch: Trumpet Concerto in D, Symphonies for Strings in G and A.
Maurice André, trumpet; Pierre Pierlot, Jacques Chambon, oboes; Jean-Franáois Paillard Chamber Orchestra, Jean-Franáois Paillard
Musical Heritage Society MHS 1060 (LP), Erato 98475 (CD). 1968/1995. Michel Garcin, prod.; Guy Laporte, eng.; Ysabelle Van Wersch-Cot, mastering. AAA/ADD. TT: 53:15
Like everyone else, I got this album for something like a dollar by joining the Musical Heritage Society. I listened almost exclusively to rock back then, but Pachelbel's Canon in D started me down a path from which there was no turning back. I loved it, and went on to be mesmerized by every work on this album. It quickly taught me that my taste leaned toward chamber music, and this recording remains my model for the genre to this day. As for the sound, it sounded great to my ears the first time I heard it, and even now, after decades and drastic changes in my expectations, it still sounds great.
Elvis Costello & the Attractions: Armed Forces
Columbia 35709 (LP). 1979. Nick Lowe, prod.; Roger Bichirian, eng. AAA. TT: 36:40
Includes three-song EP: Live at Hollywood High
I always start my R2D4 process by contemplating past submissions and how I felt about them, then and now. At one point, Armed Forces was playing, and I tried to remember what other album I'd picked that year. I looked, looked again, and was stunned to discover that Armed Forces had never been one of my R2D4s. Wow—it's been one of my absolute favorites since the first time I heard it, and in my opinion is one of the best rock albums of all time. Every song is intricately and intelligently crafted, with layers of musical and lyrical nuance. Costello's delivery strikes just the right tone, the sound is great, and Nick Lowe's production assembles it all beautifully. (Vol.17 No.1)
---
Robert Deutsch
---
Jonas Kaufmann: Nessun Dorma: The Puccini Album
Jonas Kaufmann, tenor; Santa Cecilia Academy Rome Chorus & Orchestra, Antonio Pappano
Sony Classical 88875092492 (CD). 2015. Philipp Nedel, prod.; Giacamo de Caterini, eng. DDD. TT: 60:52
I first heard Jonas Kaufmann on a recording (alas, I haven't heard him in person), singing "Che gelida manina." First impression: beautiful voice, with a dark, almost baritonal timbre—not the kind of voice that copes well with this aria's exposed high C, which some tenors sing a semitone lower. But no problem for Kaufmann, who seemed to find an extra register in his voice: the C rang freely, with the proper ping.
In this latest recording of Puccini favorites, Kaufmann sings with great passion as well as sensitivity. One of the selections is a duet from La Bohème, "O soave fanciulla," in which he's joined by soprano Kristine Opolais. As scored, at the end of piece the soprano goes up to a C and the tenor down to an E, but most tenors today go up to the C with the soprano, the effect often being "Anything you can sing I can sing louder." Kaufmann resists this temptation, sings the scored E, and the effect is ultimately much more moving. He gets idiomatic support from conductor Antonio Pappano, and the sound is excellent.
Frank Sinatra: Ultimate Sinatra
Various orchestras & conductors
Universal B00224360-02 (4 CDs). 1939–1994/2015. Charles Pignone, compilation prod.; Robert Vosgen, mastering. AAD/DDD. TT: 5:18:33
Timed to coincide with a documentary about Frank Sinatra shown on PBS, this 4-CD set—each disc is nearly 80 minutes long—takes you from Sinatra the big-band singer (1939–1942), through the Columbia years (1943–1952), the Capitol years (1953–1962, 1993–1994), and the Reprise years (1960–1988). My favorites are the songs from the early Capitol years, but, putting aside age-related changes in his voice, Sinatra's singing is remarkably consistent throughout. The set as a whole represents lessons in the interpretation of songs of the Great American Songbook. Whatever your taste in music, it's a must-have. The transfers are outstandingly good, especially considering the dates of many of these recordings.
---
Art Dudley
---
Joanna Newsom: Divers
Drag City DC561 (LP). 2015. Joanna Newsom, prod.; Noah Georgeson, prod., eng.; Steve Albini, eng. ADA. TT: 51:56
Joanna Newsom's fourth full-length album finds the songwriter taking her melodic skills in a slightly more adventurous direction and adding even greater depth to her uniquely literate writing sensibilities. On Divers, the singer-harpist opts for a more keyboard-heavy sound—Mellotrons and analog synths abound—and the results are consistently brilliant. Only "Goose Eggs," which relies overmuch on churning electric pianos, fails to take off. Newsom's subject matter is darker and less cozy—a little less warmly familial—than on past outings, but the inspired history/whimsy/reverie of "Sapokanikan" and "Waltz of the 101st Lightborne" will delight old fans and newcomers alike. I remember thinking Joanna Newsom was unlikely to top her 2006 masterpiece, Ys. I was wrong. (Vol.38 No.12)
Robert Wyatt: Rock Bottom
Virgin V2017 (LP). 1974. Nick Mason, prod.; Steve Cox, Dick Palmer, engs. AAA. TT: 39:03
Recorded one year after a fall from a window left the former Soft Machine drummer paralyzed below the waist—the title refers to his paraplegia and, presumably, his state of mind during several months in the hospital—Robert Wyatt's Rock Bottom is the archetypal British art-rock album. Wyatt's lyrics range from deliberate nonsense to almost shocking bluntness—the opening number, "Sea Song," is a heartfelt and, at times, uncomfortably candid love song to his wife—and the music sometimes veers suddenly from whimsy to melancholy, as when an extended keyboard improvisation in "Alifib" morphs into an eerily sad chord sequence and vocal melody. Mellotron, Arp synthesizer, and harmonium dot the otherwise piano-driven landscape, as do intentionally compressed and downright Frippish electric-guitar improvs (Mike Oldfield's playing in the first half of "Little Red Robin Hood Hits the Road" is exquisite), and thus the production has an early-'70s stamp in the best possible way. Essential listening for fans of eccentric pop. (Vol.30 No.2, Vol.34 No.3)
---
Michael Fremer
---
Magda Tagliaferro: D'ombre et de lumière . . .
Music of Albéniz, Falla, Granados, Villa-Lobos
Magda Tagliaferro, piano
Ducretet-Thomson/EMI/Electric Recording Company ERC012 (180gm LP). 1960/2015. N/A, prod., eng.; Pete Hutchison, remastering. AAA. TT: 53:01
Risking your life for a piece of vinyl? Why not make it a rare and valuable one like this 1960 recital of fiery Spanish music, stunningly performed by Brazilian pianist Magda Tagliaferro, and regularly selling for $500 on the used market? The Electric Recording Company's reissue of this Ducretet-Thomson Records release was made from the original master tapes using ERC's lovingly restored, all-tube Ortofon-Lyrec cutting system. It's limited to 300 copies, each costing around $450. ERC reproduces every aspect of the original—including old-school letterpress printing of the jacket—to make their reissues look and feel authentic. The spacious, stereo sound is positively spectacular.
The L.A. 4: Just Friends
Bud Shank, alto saxophone; Laurindo Almeida, guitar; Ray Brown, double bass; Jeff Hamilton, drums
Concord CJD-1001(direct-to-disc LP). 1978. Carl E. Jefferson, prod.; Phil Edwards, eng.; Ken Perry, Gene Thompson, Jay Maynard, disc cutting. AAA. TT: 35:26
Many direct-to-disc recordings achieve sonic greatness, but few do so musically because of the risks involved—one bad note blows the entire lacquer. Producers and musicians play it safe with both repertoire and performances. This bossa nova–infused direct-cut disc is anchored by superior musicianship and sophisticated arrangements; it sounds superb and is musically worthwhile. At my store appearances, even when I play a less-than-pristine copy (my mint copy stays home!), Just Friends never fails to amaze. A recent reissue on two 45rpm LPs from Groove Note, cut by Bernie Grundman from the backup tapes, sounds very good—until you hear this.
---
Larry Greenhill
---
Beethoven: Symphony 7, Leonore Overture 3
Michael Tilson Thomas, San Francisco Symphony
SFS Media 54 (SACD/CD). 2012. Jack Vad, prod.; Marie Ebbing, Roni Jules, Hal Soogian, Jonathan Stevens, Une Willenbacher, engs. DDD. TT: 53:40
I downloaded this recording as a DSD64 file and played it through the superb onboard DAC of Mark Levinson's No.585 integrated amplifier, which I was reviewing. I'd heard Symphony 7 a few weeks before, at a concert in New York, with Edward Gardner conducting the Mostly Mozart Festival Orchestra. I was bowled over by the music's dynamics, and the timbre of each instrument was distinctly audible. The audience applauded "to the point of ecstasy" (as the concert's program notes described the reaction of the work's very first audience, on December 8, 1813). Listening to the Tilson Thomas/SFS recording at home, I was similarly engulfed by the orchestra and the ambience of the concert hall. I could distinguish many of the individual instruments, even within a sea of dynamic orchestral contrasts. Since then, it has become both a reference recording for my reviewing and something I listen to for pure pleasure.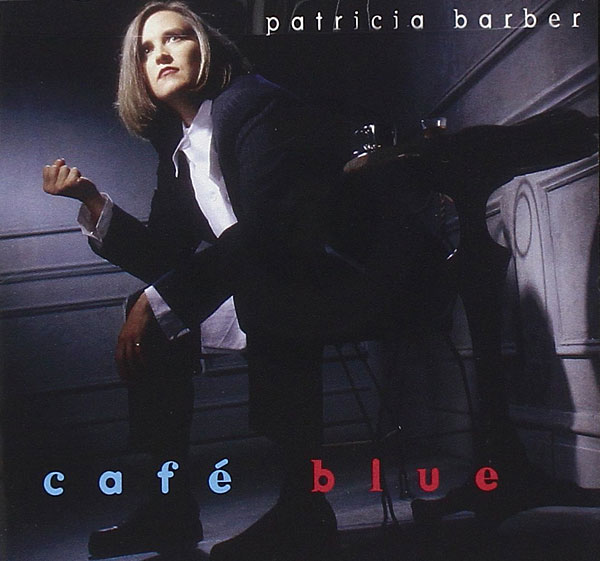 Patricia Barber: Café Blue
Patricia Barber, vocals, piano; John McClean, guitar; Michael Arnopol, double bass; Michael Walker, drums, percussion
Premonition/Mobile Fidelity Sound Lab UDSACD 2002 (SACD/CD). 1994/2002. Patricia Barber, prod.; Jim Anderson, Jeffrey Lane, engs. AAD? TT: 53:44
This album hooked me when I first heard Barber's cover of Miles Davis's "Nardis," through Dynaudio's loudspeaker exhibit at the 2010 Consumer Electronics Show. This track combines remarkable dynamic range with startlingly natural reproduction of the original acoustic. In his liner note, former Stereophile contributing editor Chip Stern writes, "the musicians play as much with the sound of the room as they do with each other, letting notes ring in the ether, relishing the decay, and bathing in glow of an exceptionally resonant acoustic space before raising the emotional stakes to a fever pitch." I also love Barber's own "Too Rich for My Blood," which mixes her wry blues lyrics with Michael Arnopol's driving bass line, and ends with an explosive drum solo by Michael Walker. Recording engineer Jim Anderson used an analog acoustic chamber for the reverberation, which in part accounts for this recording's remarkable ambience. (Vol.18 No.10, Vol.19 No.2, Vol.30 No.1, Vol.35 No.1)
---
Steve Guttenberg
---
The Rolling Stones: From the Vault: The Marquee Club Live in 1971
Eagle Vision EVSBD30983 (2 CD/BD). 2015. Derek Randal, prod.; Glyn Johns, eng.; Mazen Murad, mastering. ADD? TT:2:16:37
Well alright, here we have the Rolling Stones in a London club taping a TV special on March 23, 1971. Have I got your attention? The set list includes "Brown Sugar," "I Got the Blues," "Dead Flowers," and "Bitch," all from Sticky Fingers—which hadn't yet been released! Most live Stones albums are sourced from big arenas and stadiums where they trot out tired old tunes, but here the band is at a peak with fresh material, and Mick Taylor's guitar and Bobby Keys's sax leads are positively scrumptious. When the guys stretch out on "Midnight Rambler," you'll remember why the Stones were called "the greatest rock'n'roll band in the world."
Aphex Twin: Computer Controlled Acoustic Instruments Pt.2
Warp WAP375CD (CD). 2015. Richard D. James, prod., eng.; Beau Thomas, mastering. DDD? TT: 27:56
This is an inspired mish-mash of sampled acoustic instruments, mixed and deposited in a dizzying array of instrumentals. Strummed prepared piano, tricky wood/metal percussion and drum patterns, distant children's voices, and CinemaScope soundstaging all coexist without clashing. "Computer Controlled" my ass—Richard D. James had his hands on the knobs, sculpting the sounds and textures of these electroacoustic pasteups to mind-warping effect. Every time you play this CD you hear more: Try it first through speakers, then with a decent pair of headphones—each track will reveal completely different aspects of the mix.