Clowns to the left of me, jokers to the right . . .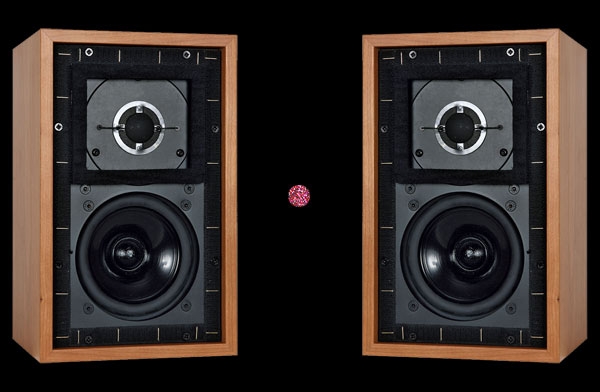 The dichotomy between what is measured and what is heard has resurfaced in recent months. Jon Iverson discussed it in his "As We See It" in our
December 2018 issue
, and I followed up on the subject in my January 2019 "
As We See It
." These further thoughts were triggered by an e-mail exchange I had last December with
Stereophile
's longtime copyeditor, Richard Lehnert.
In a note attached to his edit of Kal Rubinson's review of the Revel F228Be loudspeaker in our February issue (p.87), Richard had written: "Unless you're sitting in, say, one of the first five rows at a classical concert, there's no such thing as 'soundstaging.' At concerts, regardless of the hall or numbers of musicians playing, I always try closing my eyes and listening: What I hear is a large but almost entirely undifferentiated soundfield—sort of an immense glob of 'mono' sound. . . . A pair of speakers that produces 'pinpoint imaging' from an otherwise (apparent) mid-hall perspective—as enjoyable and desirable as that can be, and as much as I, for one, value it and wouldn't want to be without it—can't also be called a pair of speakers that accurately reproduces the illusion of hearing the actual sound in that hall of an actual orchestra from that mid-hall perspective."
I sighed. As much as I have been in awe of Richard's intellect since we began working together in 1986, he was both right and wrong.
Right, in that if you sit farther back than the first few rows at a classical concert you're beyond what is called the "critical distance," which is when the reverberant sound power is equal to the direct sound power. When the reverberant power is greater than the direct power, the result is exactly what Richard described. The ear/brain is actually very good at identifying the location of sound sources (see my 1981 article on stereo imaging, footnote 1), but in Richard's seat in the concert hall, not only does the directional information from each of the orchestral elements subtend a narrower angle than that between the loudspeakers in a typical listening room, it is overwhelmed by the reverberation, hence the "glob."
Wrong, because the point Richard was making regarding "soundstaging" implies that a pair of loudspeakers that smears stereo imaging must be more "accurate," as what they produce more closely resembles the live experience. (To be fair to Richard, he didn't say this, but others have stated it elsewhere.) This argument confuses the properties of the recording with the properties of the speakers. Imaging specificity is a property of the recording—a pair of speakers is accurate when it reproduces the imaging information that's on the recording, regardless of whether the result resembles what someone hears at their preferred seating position in the concert hall. While a pair of speakers with poor imaging might in some circumstances make a recording with an over-close perspective sound more convincing, it's an unpredictable compounding of errors.
I wrote about the circularity of using flawed recordings to judge flawed products 30 years ago (footnote 2). While Stereophile's founder, the late J. Gordon Holt, and I disagreed on many things, this was one of things we didn't argue about. Loudspeakers that smear the recorded spatial information are not accurate reproducers. To say that you can't judge a pair of speakers' imaging or soundstaging ability because such imaging specificity "doesn't exist in real life" is mistaking the role of diagnosis with the listener's preference. If a recording has been miked with a mid-hall perspective—rarer than might be thought—speakers with excellent imaging abilities, such as the Revels Kal reviewed, will still present that perspective more accurately than speakers that don't.
So how do you judge the imaging abilities of a pair of speakers? It's still the listening that is of primary importance—as I wrote 23 years ago, "Without listening, there is no way, for example, of measuring something as universally perceptible as the quality of a stereo soundstage." But the impression the listener gets—that instruments and voices are hanging in space between and behind the loudspeakers—is an illusion, the brain deciding that that must have been what would have been heard at the original event. When you're listening to the hi-fi, your brain does the same things it does with real sound sources: it creates "acoustic models" as a result of the information reaching the ears. These internal models are totally subjective, and can't differentiate the properties of the recording from those of the loudspeakers.
You have to cut through this philosophical confusion by using a recording not of music, where you don't know the provenance, but of an artificial signal such as the dual-mono pink noise I created for Stereophile's Test CDs. This signal should be perceived as an infinitely narrow point of sound at all frequencies midway between the loudspeakers. If that's how it sounds, then by inspection you know absolutely that the information on all recordings will be produced without spatial distortion. If the pink-noise image isn't narrow or consistent with frequency, then, even before you listen to music, you know that the loudspeaker has problems, regardless of your preferences. You're no longer stuck in the middle . . .—John Atkinson
---
Footnote 1: Originally published in the May and June 1981 issues of
Hi-Fi News & Record Review
.
Footnote 2: See the last two paragraphs here