Records to Die For 2019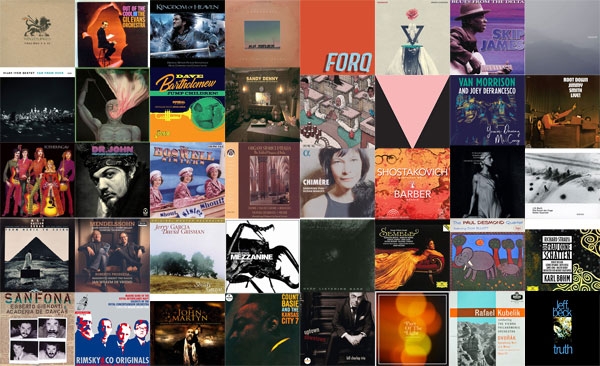 When we premiered this feature in
1991
, we felt that, rather than a selection of all-time (or year's) best recorded performances or a list of audiophile reference albums, we should choose recordings that were, in then music editor Richard Lehnert's words, "both musically and sonically impeccable—in other words, the best, the tops, to die for." As RL went on, "such a list also makes for some strange procrustean bedfellows—obscure recordings that would never make the proverbial 'desert island' list snuggling up next to towering classics of the concert hall and control room."
Now, 28 years later, "R2D4," as it has become universally known, is one of the magazine's most popular features (footnote 1), with forgotten masterpieces brought blinking into the light, hidden gems uncovered. It also reveals a lot about our writers' musical tastes. One thing all of us at Stereophile have in common is that we have huge collections of recorded music, even if, among those collections, there seems to be little overlap. But whether our choices are obscure or mainstream, sparse pieces for solo instrument or voice or blockbusters for overwhelming musical forces, they all belong on every audiophile's shelves, hard drive, or Tidal/Qobuz playlist.
The only rules for this annual exercise are: 1) Don't choose anything you've chosen before; and 2) the records selected must be (or have been) in print and available in the US. So here is the music the contributing editors of Stereophile simply must have, with equipment and music reviewers lumped together in alphabetical order, and composers/performers listed alphabetically under each writer.
Note: If a recording listed here was previously reviewed in Stereophile, whether in "Record Reviews" or in a past edition of "Records to Die For," the volume and number of the pertinent issue(s) appear in parentheses at the end of the review. For example, a listing of "(Vol.41 No.5)" indicates that a review of the recording appeared in the May 2018 issue.—John Atkinson
---
Footnote 1: In 2016 we published a special issue with 10 years' worth of "R2D4" features. click
here
for details on how or purchase it.