over the last few months we designed & built various pc's (power cables)
some were hand wound from various types of spool wire including pure cooper, silver tinned cooper & various gauges.
various jackets, shielding were also used.
some were just commercially available finished cable like Cardas & Neotech, which we terminated with plug-ends.
various plug-end terminals, from solid cooper to rhodium, to silver or gold plated cooper were used.
others were fully assembled audio brand, Signal Cable & Nodost, et.al.
four of us did a double blind evaluation with the help of a V tolerant & understanding wife of one of the participants.
each of the 12 cables was evaluated as we played snippets of 6 different tracks of muisc varying from orchestral, techno, jazz, a Capella, et, al.
the tricky part, as found after the test, was that rating the cables performance was somewhat difficult from the standpoint of individual tastes.
for example while a cable would display obvious differences, those differences may have been pleasing to some, but considered deficient to others.
any way, we learned a lot.
about how complicated developing a test plan is along with an evaluation criteria is, to how much & little difference there can be between cost & overall performance.
we are going to spend a few weeks analyzing the data & modifying the testing methodology, then give it another go.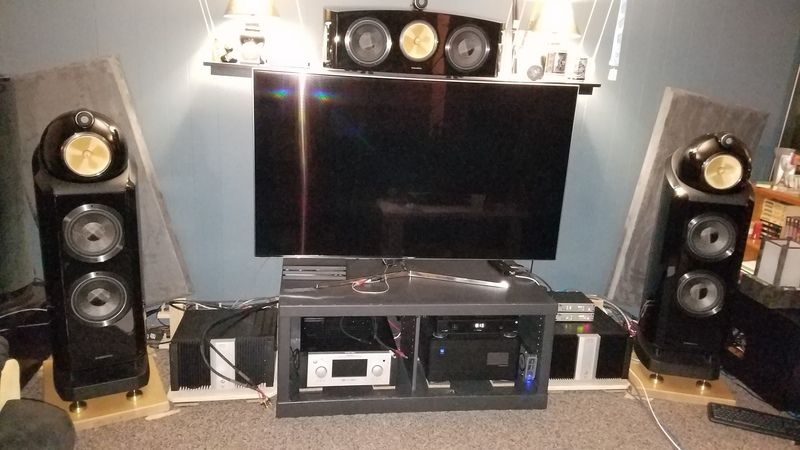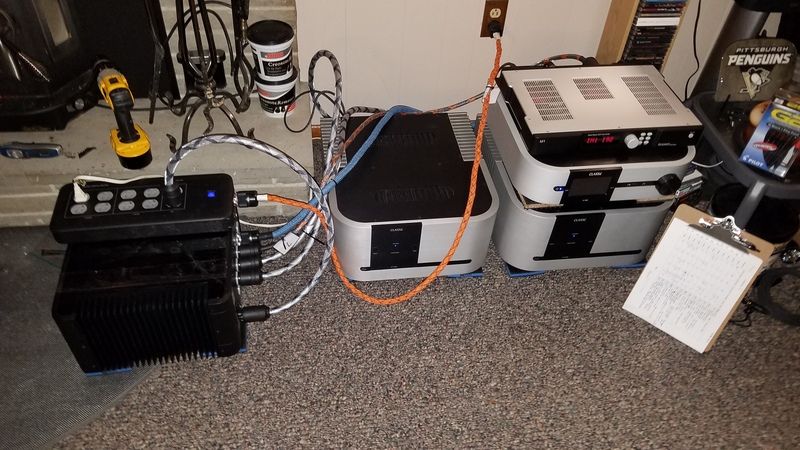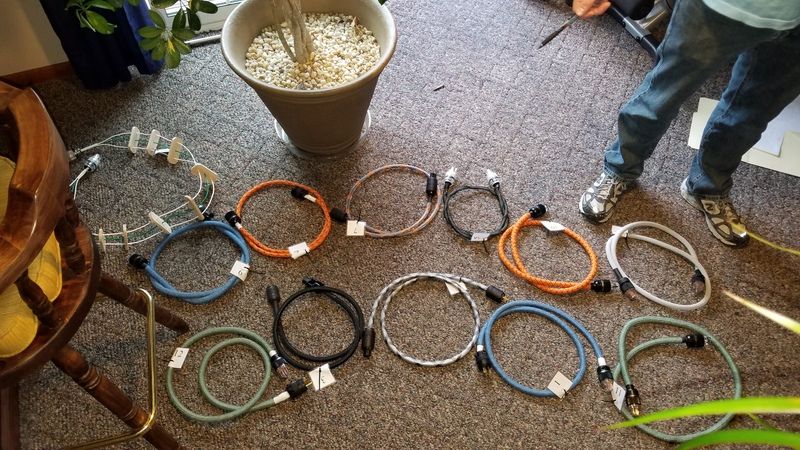 btw, the guys obliged this crusty old fart (me) by constructing a sort of 'baseline' style cable design.
it was made from Ag/Cu wire & used cryo'ed silver terminal plugs.
each wire was separated & held by maple blocks, with the ground leg (green) run in the middle position.
it was this cable that all of the participants (including me) rated dead last!