Arcam rPlay Streaming DAC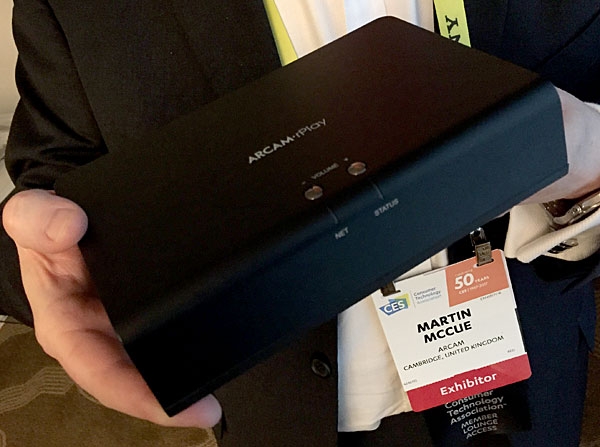 Though the variations can get confusing, I love all of these compact music networking and streaming devices spawned by the original Sonos products over ten years ago. The rPlay is intended for those who want to add one or more points of audio around their lair, streamed from subscribed services such as Spotify, Tidal, Qobuz, Deezer, Pandora, or Amazon Prime, or a NAS on the network.
Arcam has incorporated DTS PlayFi as well as Apple AirPlay and UPnP, which allow a host of options up to 24/96 resolution. Arcam says Amazon Alexa-related devices will also be added shortly, and control is via a choice of Android, or iOS apps. For those wanting instant gratification, there are volume up/down buttons on top.
On the back are both fixed and variable outputs, digital out for using an external DAC and ethernet networking jack. The rPlay feels solid in the hands and will be available in March for $599.