Synergistic Research PHT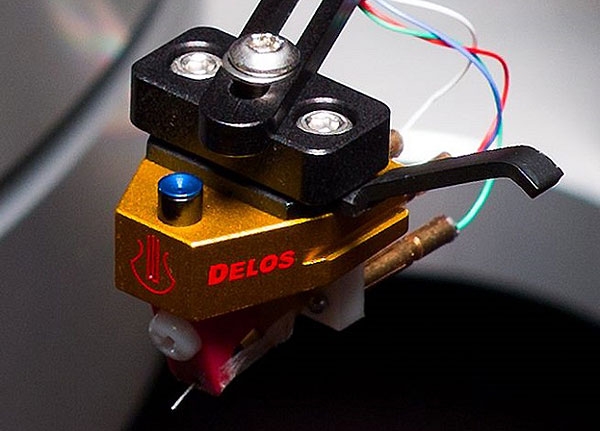 Synergistic's PHT ($199/set of two, footnote 1) is a
very
tiny, tweezer-ready HFT designed to placed atop a phono cartridge, and is marketed with a nod and wink: "grown in California, legal in all 50 states" (PHT is pronounced
pot
). Analog vets might remember Apature's line of moving-coil cartridges from the 1980s, which included the models Panama Red, Maui Blue, and Koce (which was white). Think I'm handing you a line? I've got a Koce here.
The PHTs "tune" the system directly at the source. Of course, a cartridge is probably the most "tuned" component of an analog audio system. Cartridges are tuned for compliance, "tuned" on the basis of body and cantilever material, etc. Adding another tuning element isn't exactly a radical idea. Synergistic supplied two differently "tuned" PHTs, one blue ("Blue Velvet") and one purple ("Purple Haze"), though Synergistic's Ted Denney says they can be made in an endless variety of "flavors"; he plans to launch a "subscription series."
The Cobra tonearm of my Continuum Audio Labs Caliburn turntable doesn't grant access to the cartridge's body, so Denney stuck a blue PHT to one of the screws securing my Lyra Atlas cartridge to the Cobra's headshell—but not until I'd first played "Lullaby of Broadway," from a reissue of Tony Bennett's At Carnegie Hall (2 LPs, Columbia/Analogue Productions AAPP 823). This album's sound is astonishing: a huge, deep, wide, airy soundstage with precise image focus and what I'd thought was the highest level of transparency.
The addition of Synergistic's HFTs and FEQs had enhanced the sound, but adding that blue PHT produced an ear-popping, Cinerama-like, wraparound soundstage, and an overall sound even less tethered to the speaker positions. The image focus was increased without producing razor sharpness, and there was greater front-to-back separation of sources within the soundstage.
In "All the Things You Are," Bennett's voice jumped forward in three-dimensional relief—almost alarmingly—while the xylophone hovered more convincingly well in front of the speaker plane. Decays were longer, and the backgrounds they faded into were "blacker." The applause produced layered, contoured, front-to-back of the room depth. It was easy enough to remove the PHT and, of course, reset the Lyra's vertical tracking force (VTF). It still sounded great, but with the blue PHT in place the sound was clearly better overall, with improved focus, three-dimensionality, and transparency. A purple PHT produced a less intense but equally noticeable change, mostly in increased midband richness and solidity.—Michael Fremer
Robert Deutsch auditioned the PHT in October 2016 (Vol.39 No.10):
Let's face it: In addition to vinyl's sonic benefits, much of the satisfaction of playing LPs comes from the opportunity to tweak the various parts of one's LP player for optimal sound quality. (There are opportunities for tweaking digital playback, but not nearly as many.)
When I replaced my long-in-the-tooth Linn Sondek LP12 turntable and Ittok tonearm and AudioQuest cartridge with Acoustic Signature's WOW XXL turntable and TA-1000 tonearm and Soundsmith's Zephyr MIMC cartridge (footnote 2), the sound quality of my vinyl playback took a major step forward. But I suspected, from previous experience with tweaking record players, that further improvements were possible. To that end, I replaced the WOW's stock phono cable with a Nordost Valhalla 2 Reference, replaced its stock turntable mat with Herbie's Way Excellent II mat, and added Harmonic Resolution Systems' ADL record weight. With all these tweaks in place, my records have never sounded better.
But was that it for worthwhile phono tweaks? Not long after, I saw an ad for the Synergistic Research PHT ($199/pair), a "micro-transducer" that you stick atop a cartridge or headshell, and that Synergistic says produces all kinds of audible improvements. (PHT, which the company pronounces as pot, stands for PHono Transducer.) If only a fraction of their claims were realized, I thought, a PHT could be what my record player needed. I had doubts about whether something that changes the resonant characteristics of a cartridge would necessarily improve—as opposed to just change—the sound, but our own Michael Fremer, who knows a thing or two about phono playback, wrote that the PHT "produced an ear-popping, Cinerama-like, wraparound soundstage, and an overall sound even less tethered to the speaker positions." Mind you, that was in the context of Mikey's ultra-high-end system. Would I hear a similar effect in my more modest system? I had to give it a try.
Synergistic sent me four PHTs to try, each finished in its nominal color: Blue Velvet, Purple Haze, Black Widow, and Green Dream. Each is also said to belong to a different "strain" of PHT, known for producing different effects (footnote 3). The devices themselves are tiny—each PHT is smaller than the head of a cartridge-mounting screw (see photo). An even smaller bit of White Tack adhesive (provided) attaches the PHT to the top of the cartridge. I have no idea what the PHTs are made of—and designer Ted Denney was not forthcoming.
With each color of PHT, I first listened to a track, then placed the PHT atop the cartridge, compensated for the PHT's weight by adjusting the tonearm counterweight, and listened again. (Synergistic recommends using only one PHT per cartridge). I then used the little dab of White Tack to more securely attach the PHT.
In every case, the sound improved: soundstages were deeper and wider, aural images more precise, dynamics more startling. I didn't spend a lot of time comparing the effects of the different versions—just enough to be convinced that there were indeed audible differences among them and that none of them made the sound worse, the latter seeming possible had the products' effects been due to just random changes in cartridge resonance. My favorite was the Black Widow, but I quite liked the Blue Velvet, too. Using the White Tack to secure each PHT to the cartridge always heightened the product's effect.
I talked to Denney about the technology behind the PHT, but learned little beyond the fact that the effect has to do with resonances, is akin to "tuning," and is proprietary. Not very satisfactory answers for those with a scientific bent, but, as always, the proof of the pudding is in the eating—and this particular pudding tastes delicious. I think $199/pair for the PHTs, with money-back guarantee, is well worth it.—Robert Deutsch
---
Footnote 1: Synergistic Research, 17401 Armstrong Avenue, Suite 102, Irvine, CA 92614. Tel: (949) 476-0000. Web: www.synergisticresearch.com.
Footnote 2: See my review of this system in the February 2016 issue.—Robert Deutsch
Footnote 3: To read that sentence out loud, in accordance with Synergistic Research's recommended pronunciation of "PHT," is to get the joke.—Art Dudley