Zu Audio Soul Supreme loudspeaker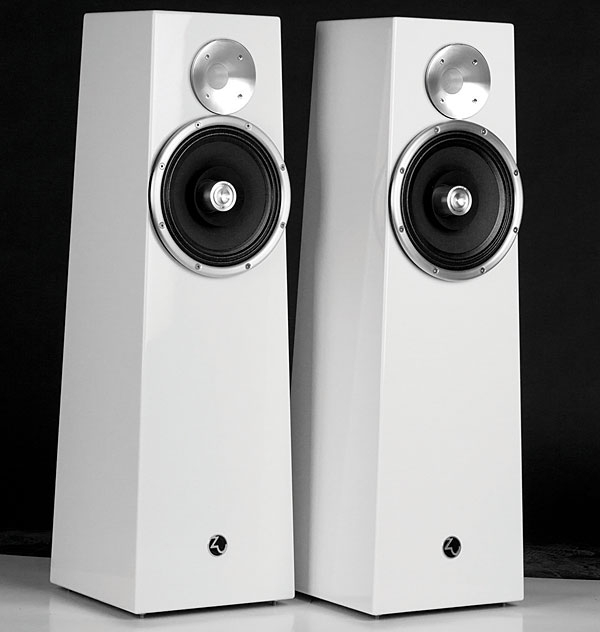 My lifestyle consultant warned me not to review Zu Audio's Soul Supreme loudspeaker ($4500/pair).
"Why not?" I asked. "They're exciting and super-enjoyable."
"Zu speakers are not mainstream," he explained. "People either love them or hate them. They're for music lovers, not audiophiles."
"That's not true!" I whined like a disappointed child. "They play Nina Simone and Aretha Franklin with spooky soul and natural tone! They play big classical orchestras—especially with trumpets and timpani—with radical ease and full-tilt momentum! And . . . and . . . they project large soundstages! Isn't that what audiophiles like?"
"Herb, I'm telling you, this is not your normal two-drivers-in-a-ported-MDF-box loudspeaker. The Soul Supremes are definitely not mainstream."
"Are they pro-audio?"
He sighed. "No, Herb. They're a unique product designed to perform exactly as Sean Casey"—Zu Audio's owner, founder, and chief engineer—"believes a speaker should perform. He makes no effort to accommodate fickle audiophile fashion. His speakers are designed for people who get what Zu Audio is all about. That's why they're so special."
"Okay. Okay." Pouting slightly, I stomped my little Iron Ranger boot. "But I don't care! I get these speakers, and . . . and they get me."
As Lifestyle Dude shook his head and looked down at his phone, I mumbled, "And they're made in Utah, just like those other big audiophile speakers!"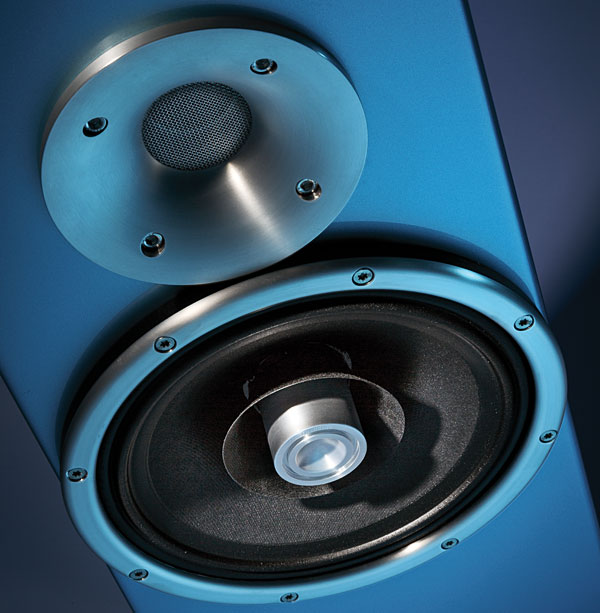 Description
You tell me: Is a 10.3" full-range driver with a doped fabric surround, nanotech-treated paper cone—its core is infused with what Zu refers to as "nanometer-engineered structural materials"—ceramic magnet, whizzer cone, and sculpted aluminum phase plug, all designed and built by Zu Audio, not mainstream? According to Sean Casey, "Whizzer cones are a pretty cool design feature on most full-range drivers. They are essentially part of the [coil-] former assembly and dramatically improve the power transfer of treble waves, converting the electromechanical motion that is typically damped out by the main cone into acoustic power, and in desirable ways. The machined pole [-piece] in the middle also helps us to get the spray we desire from treble energy: it works with the whizzer profile to act as a horn."
Casey has developed his own Zu-Griewe loading technology for dynamic loudspeakers, inspired by and based on work he did in the mid-1990s on motorcycle mufflers with the late Ron "Ogre" Griewe, when they were both working for ATK Motorcycles. Casey explained, "Zu-Griewe is an acoustic technology originally developed for high-performance internal-combustion-engine exhaust systems, for improving power output through pulse and pressure management. It increases bandwidth while reducing noise and sound-pressure levels over conventional methods. . . . You can model most of it by merging several loudspeaker loading designs—tuned pipes, horn transforms, and Helmholtz resonators."
Each Soul Supreme is a tall, narrow, truncated pyramid, 37.7" high by 12" square at its base, and weighing 70.4 lbs. No damping material is applied to the interior walls of its cabinet. Instead, a slender pyramid of solid foam rises elegantly from the cabinet bottom. Casey: "The foam pyramid is a component of the whole and does not function independent of the rest of the Zu-Griewe model. However, we can simplify the internal pyramid's contribution and say that it provides internal loudspeaker standing-wave control more effectively, and with greater bandwidth tuning, than fiber- and foam-lined walls, as has been the tradition. You just damp particle velocity where velocity is highest and thermal/mechanical conversion is most effective—not near the walls, where velocity is lowest."
The Soul Supreme's tweeter operates from 12 to 20kHz. It's a 113dB/W/m, horn-loaded, Radian compression driver with a 3" aluminum-alloy diaphragm and a 2" throat. It sports a 49oz magnet with a flux density of 16,400 gauss, and it's made in California. Okay, I admit, that may not be very mainstream. The only crossover parts are a voltage divider and a capacitor on the tweeter. But . . .
"How about the Soul Supreme's sensitivity of 97dB/W/m?"
"No, Herb. That is definitely not mainstream."
Setup
I began by putting the Zu Audio Soul Supremes in the exact positions that John DeVore had placed his DeVore Fidelity Orangutan O/93s. I figured that because both speakers have high-sensitivity, 10" paper-cone woofers, they'd probably put about the same amount of bass energy into my smallish room. I was right—the Zus sounded good right away. (Zu Audio gives every pair at least 600 hours of break-in before shipping.) Over time, I moved them farther apart, farther out from the front wall, and toed them in less. It took me more than a week to understand how clean the Soul Supremes' bass really was, and how sharply they could focus an aural image. The more I fine-tuned the toe-in, the bigger—especially wider—the soundstage. Tonal character was always good. Bass was lean, fairly deep, and highly detailed. I moved my couch closer than usual and sat in what most would call the nearfield. Set up properly, the Soul Supremes reminded me of electrostatic speakers, but with greater dynamic responsiveness.
Most of my listening, and most of the observations described below, were accomplished using the Soul Supremes with Zu's own Mission Mk.II speaker cables ($369/8' pair), terminated with Neutrik SpeakON connectors at the speaker end. (Don't all speakers feature both Neutriks and five-way binding posts?)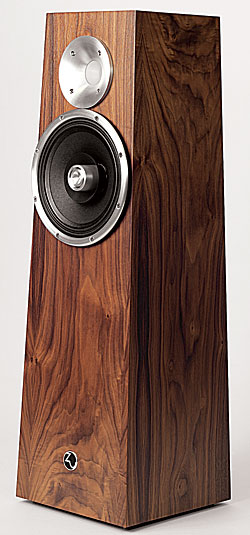 Listening: First Watt J2
I've been a fan of Sunn O)))'s layered, hyperslow, percussionless drone and drift since I bought Altar (2006), their collaboration with Japanese doom band Boris (LP, Southern Lord 62). Sunn O)))'s music is always a full-on mind shifter and DNA-changer. Forget rhythm and melody—imagine a tautly measured, very loud, almost creeping sonic unfolding. Imagine massive, physical clouds of bass and synth energy. Like my beloved Melvins, Sunn O))) subverts the mindless, ego-driven drum-and-guitar displays of mainstream metal bands by substituting a focused engagement with the contemplative listener. A Sunn O))) song is about inner worlds, meditation, and mood swings, precipitated by roomfuls of morphing energy. Like most of the other music I like, it is a form of church. Add songs written and sung by Scott Walker, as on Walker and Sunn O)))'s Soused (LP, 4AD 73428), and "The most intimate personal choices . . . central to your dignity will be sung" (from "Lullaby").
Listening to Walker sing "Lullaby" through the Soul Supremes and the Nelson Pass-designed First Watt J2, a 25Wpc JFET amplifier ($4000, review in process), was mostly scary, but I survived. The Soul Supremes played Sunn O))) extremely loud (100dB+), quite smoothly, and with a fatigue-free joy that was definitely not mainstream. They let the Moog, guitars, and Walker's haunting voice walk me safely through a fearsome black abyss. Droning bass had a feeling of righteous splendor. It was clean and forceful, but a touch leaner than I expected. The Soul Supremes handled every synth expression with ease and exceptional clarity. "Lullaby" felt as if I, Walker, and maybe David Lynch were all trapped in some endless steel tank with no light. When I picked up the tonearm at the end of the track, it felt as if the music were still reverberating and we were all still in that dark tank, Walker and Lynch standing right behind me. The Zu Soul Supremes were made for this powerfully lamentative music, and the First Watt J2 was born to drive them.
The musical textures of Miles Davis's In a Silent Way (LP, Columbia CS 9875) were succinctly described: Davis's trumpet was realistically toned and nearly full scaled. The title track just rolled by and through my consciousness in a way that made me stop and think, Wow—like a shark slinking though an open sea. The Soul Supremes, perhaps more than any loudspeaker in my recent memory, let Davis and his hyper-talented crew play together with an expressive wholeness that I can describe only as "channeling the Big Force." Whether you're an "accuracy" freak or an old-school music lover, I dare you to find a combo of amp and speaker that will play your recordings more truthfully or enjoyably at anywhere near this price.
Listening: Line Magnetic LM-518IA
The single-ended 845 triode tubes in my reference integrated amplifier, the Line Magnetic LM-518IA (22Wpc into 8 ohms, $4400), grasped the Zu Soul Supremes with a little less authority but a little more gentle finesse than did the JFETs in the single-ended First Watt J2. Weight and body were diminished, but through the LM-518's 16-ohm taps, microtextures became more vivid and noticeable, music more breathy and sparklingly vibrant.