The Westchester, NY Show Starts Friday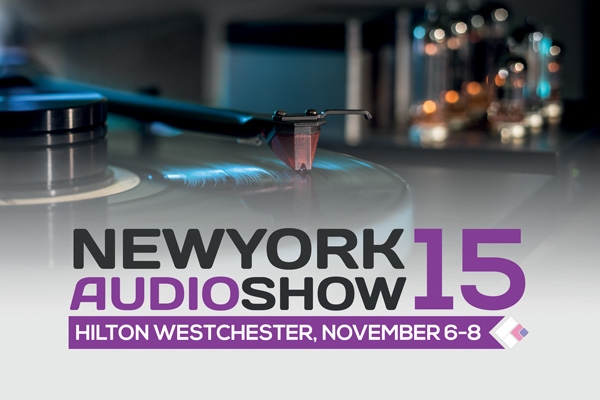 In its latest new location, the Hilton Westchester in Rye Brook, NY, the 2015 edition of the Chester Group's three-day
New York Audio Show
kicks off on Friday, November 6. The hotel, which is located on 37 acres of woodlands, comes complete with what are reported to be "panoramic view of lush gardens," two swimming pools, tennis courts, whirlpool, sauna, spa, fitness room, walking and jogging trails. While that may be of interest only to out-of-towners staying for the weekend, local guests will want to learn that the venue is a five-minute cab ride from the nearest Metro North train station (think
Madmen
), and offers free parking.
"The big news is a Technics-sponsored performance by jazz organist Akiko Tsuruga, and another from Steve Katz, one of founding members of Blood Sweat & Tears," show owner Roy Bird of the UK's The Chester Group told Stereophile. "We also have David Chesky's "HD Downloads and Hi-res music" workshop on Saturday, followed by Peter Lederman's "Reproductive Private Parts (of a Phono Cartridge): The Sequel" for those who prefer cartridge loading to file downloading. In addition, on Friday at 6—the show goes until 8 on Friday—Stereophile's Art Dudley leads a "Zen and the Art of Audio Reviewing" panel with Steve Guttenberg of CNET and Michael Lavorgna of AudioStream.com. You can find more information on presentations here.
The New York Show has been experiencing a flurry of last-minute interest. Nine days before the doors open, the exhibitor room-count included 26 devoted to complete audio systems, and 4 more rooms holding at least 11 headphone exhibits. The list of brands and exhibitors stood at 89 brands from 42 exhibitors, including AudioQuest, Krell, Marantz, Sony, Plinius, Triangle, Technics, Ortofon, VPI, Wyred4Sound, Acoustic Zen, Merrill Audio, Vinyl Audio Science, Blue Circle Audio, Audeze, HiFi Man, iFi ,WyWires, Allnic, KR Audio, Peacenik, Gamut, Legacy, McIntosh, Burmester, Music Hall, Metronome, Taurus, Lawrence Audio, Soundsmith, Volti, Vinnie Rossi, and MartinLogan.
Madeira Handcrafted will debut some gorgeous handmade components. "Their work looks spectacular," says show promoter Christina Yuin. Little Fwend from Norway will also exhibit their tonearm lifter, and there will be showings from Brooklyn dealer Wes Bender and Manhattqn dealer In Living Stereo, Pear Audio and Value Electronics from Westchester, and Adirondack Audio and Video from Lake George. Other noteworthy exhibits include Soundsmith's new entry level Zephyr MIMC phono cartridge, WAX RAX's vinyl storage, and the first public demo of Tavish Designs tube equipment.
"We want this show to continue," says Bird. "If it does, this is the hotel and location where it will happen. With the cost of shows in New York City hotels unsustainable due to hotel and union charges, this is the only location that has the prices and the services we want. It is also our chance to prove that a show outside the city can attract new visitors and sustain itself.
"Our move to the suburbs, we knew, would be controversial, so we capped the show this year to 30 individual rooms plus trade booths so that we did not overreach ourselves, or mislead our visitors or exhibitors. All the signs are that we will reach that target. We remain confident we have made the right move if this important show is to be preserved and serve our industry."
Bird makes no bones about the fact that one of New York City's major dealers has actively worked against the show for four years. Not only is this dealer holding its own counter-show the same weekend, but it has also published blogs telling people to boycott the show. "In common with previous years, they decided to organize their own show on the same weekend in order to deprive the New York Audio Show of their suppliers," he says.
Nonetheless, the New York Audio Show has found favor with a number of non-New York City "proper" dealers, as well as with Westchester Magazine. The prospect of a new suburban crowd interested in high-end audio is quite enticing. Stereophile's own Art Dudley and Herb Reichert will be on hand to report every excited heartbeat and ear-opening revelation.