Audio Streams #5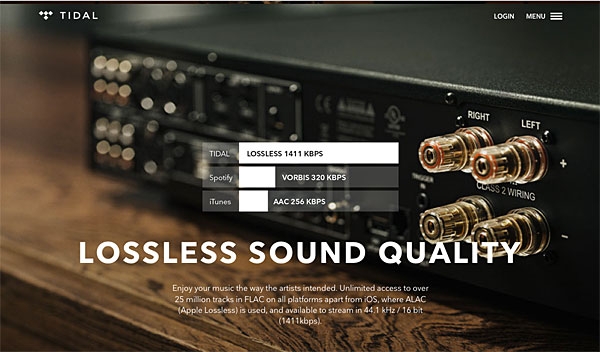 Hi-fi is serious business—at least, for the people whose business is hi-fi. For listeners, among whom I count myself at least some of the time, I'd say that the serious-business aspect of hi-fi is less so. Our sole job, after all, is to enjoy music. The deeper our enjoyment, the richer our experience—and the richer the experience, the deeper our enjoyment. Therein lies the quest: to deepen our enjoyment of music.
Enjoying the reproduction of music is easy. Kids do it. When we play music for children, we typically look for one of a few responses: singing, dancing, or sleep. As we get older, our enjoyment of music becomes more complicated. We also look for an emotional connection: we want to be moved and engaged. I would argue that the quality of the listening experience plays a direct role in this emotional connection—and, further, that this notion of sound quality is entirely subjective. Therein lies the rub.
There's no better way to determine what we enjoy listening to than to listen. Just as two people looking at the same scene will see different things about that scene, two people listening to the same music through the same system may very well perceive different aspects of the reproduction. Arguing over these differences in perception is an exercise in futility.
Years ago, I was in a hi-fi store, auditioning two pairs of speakers. At some point in my listening, two new customers came in, also hunting for speakers. After a while, they asked if we could listen to a CD they'd brought with them. It was a disc they'd just recorded: one of the pair was the lead singer, the other was the recording engineer. We played their song first through speakers A, then through speakers B. The singer declared that speakers A captured the recording more faithfully. The engineer felt that speakers B did the better job of reproducing what he'd recorded. Who was right?
They both were. Hi-fi is not a competitive sport, with the same finish line for all participants. Hell, I'd suggest that we're not even all playing in the same stadium. Some people love the sound of tube gear and high-efficiency loudspeakers, others stream music to whole-house systems via WiFi, while still others are content with their favorite headphones and portable player. Some feel that LPs best capture the soul of music, while others feel that vinyl's imperfections—every medium has them—are too intrusive to overlook. The enjoyment of listening to recorded music is a multifaceted endeavor.
The beauty of this intrinsically subjective exercise is the fact that there's no minimal price of admission. You don't have to spend at least x dollars to join the fun, and anyone who says you do is either bragging or trying to keep his or her job. My job as editor of AudioStream.com has me reviewing all manner of digital gear, with a focus on file-based playback. I've reviewed and enjoyed digital-to-analog converters starting at $149 and $189—respectively, AudioQuest's DragonFly and iFi Audio's Micro-iDSD—that can play both PCM and DSD files. Both of these DACs can also power your headphones, or be used to play files through your hi-fi. Both deliver a healthy helping of musical enjoyment.
I've also reviewed, and thoroughly enjoyed, Totaldac's d1-dual, a $12,200 DAC from France. The Totaldac has been one of my favorites so far, offering a supremely musical sound that was a snap to lose myself in. Music eased out of this machine so effortlessly and naturally that listening became a completely immersive experience each and every time. The Totaldac costs 82 times more than the DragonFly, but to ask if it's 82 times better is like asking how much better the Mona Lisa is than a Rembrandt.
Quantitative judgments don't apply to subjective experiences—especially where emotions are concerned. If the Totaldac d1-dual delivers what I find to be a more musically engaging sound, then it does, in fact, deliver more enjoyment than the DragonFly—to me. How much more is ultimately up to the listener, as is how much it might be worth.
Of course, the accompanying equipment and listening room will play roles in how easily one can hear and fully appreciate sonic distinctions. So, in that way, better reproduction of recordings does come at some expense. And here the trouble begins. When we perceive gains in performance, we also perceive a hierarchy of enjoyment. Even though I enjoyed my old DAC, this new DAC is better. As we invest more time and money in the pursuit of greater and greater enjoyment, we become more vested in our hi-fi
I've met some people who have become so heavily attached to their hi-fis that music has become of secondary importance. Listening to the same few audiophile recordings over and over again is no cynical audiophile cliché. I know—I've met people who play the same audiophile recordings over and over because they highlight those aspects of sound reproduction that those listeners most value. They've lost sight of the purpose of hi-fi, and have begun to value things that to me have no musical value. Some people also make the mistake of believing that their particular preferences are universal values. If you visit hi-fi forums or blogs, you'll see the postings of a subset of audiophiles who believe that their personal preferences and necessarily limited experiences constitute sonic scripture: audio commandments that everyone should follow, presumably so that you can be as miserable as they appear to be.