Let Freedom Ring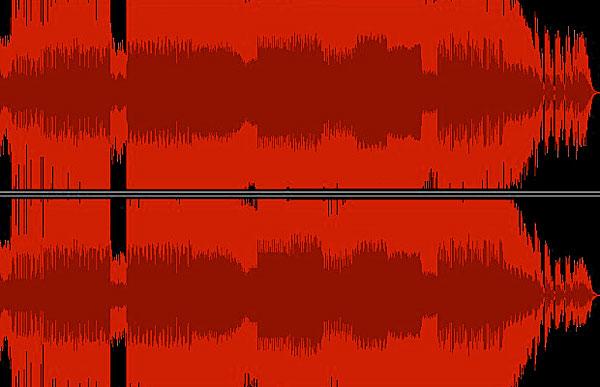 In the 2014 November issue, my good friend Steve Guttenberg ("
Communication Breakdown
") got his facts mostly right: It's true that most listeners (including myself) accept far more distortion today than we did years ago. Many people have never heard a great stereo system—all they've heard are overdriven boom boxes, cheap stereos, and portable systems, and that's what they expect systems and music to sound like. And distortion is part of the sonic language of such musical genres as hip-hop, rap, and alternative rock.
Technically speaking, distortion is compression is distortion is compression. You can't have one without the other: compression reduces peaks, and a distorted waveform has fewer peaks than a clean one.
However, Steve missed the important reason why many music professionals prefer distorted, closed-in, compressed sound over the clean, open version: Distorted music sounds louder! A squarewave is at least 3dB louder than a sinewave of the same peak value—and these days, musicians and producers are making a lot of squarewaves.
Louder is seductive but deceptive. Producers use compression to improve body and punch, to "glue" their mixes, but they deceive themselves if they don't match before–and–after levels for an objective assessment of what they've done. Likewise, audio reviewers should match levels. I thought my new DAC sounded deeper, wider, and clearer—but the only difference was that it was (only) 0.2dB louder than my previous DAC! While real differences do exist between components, when I matched the levels, the sonic differences vanished. This is not always the case, but a difference in loudness produces differences in the sounds perceived.
Popular-music producers take advantage of loudness every day to gain (pun intended) your attention—the loudness war has been going on for decades. The median loudness of LPs went up about 4dB between 1950 and 1980. The median loudness of the pop CD rose 9dB between 1979 and 2011 (footnote 1).
The impact, punch, clarity, soundstage, transient response, and microdynamics of recordings, all of which we audiophiles consider desirable qualities, are affected by a recording's peak-to-loudness ratio (PLR). Between 1980 and 2010, the median PLR of charting pop recordings decreased from 16.6 to only 8.9dB.
To reproduce good-sounding transients, a medium needs a minimum headroom to accommodate peaks of 16dB above the loudness. But here's the rub: a recording cannot have a high peak-to-loudness ratio and simultaneously be loud (at the same position of your volume control). This is why CD sound quality has deteriorated so much in 30 years. We can't stop the loudness war by asking producers to pull back levels, because our nervous systems are wired for louder. However, an overcompressed, squashed, distorted recording sounds fatiguing and wimpy compared to a more open version—once loudness is matched. Notably, Michael Jackson's "Beat It" rose over 10dB—that is, it became twice as loud and more compressed—over four different editions, from its 1980 CD release to a 2009 compilation. Another example, Paul Simon's beautiful Graceland, disappointed when I discovered that the high-resolution file from HDtracks is not a restored original, but a distorted, overcompressed remastering.
Did Michael Jackson and Paul Simon request louder, more distorted versions of their hits? Not. These classic recordings were remastered to be louder than the originals, to keep them from sounding quieter next to more current victims of the loudness war. To my ears, the remastering producers made the wrong decision, because the original versions of these legacy recordings can't be beat. Fortunately, HDtracks also offers the original master of Thriller: the hi-rez version sounds like listening to Michael for the very first time. Play it. Compare it to the Black Eyed Peas' Let's Get It Started to hear how far we've veered toward hypercompression and distortion. I love the Black Eyed Peas' music, but I wish it were more dynamic.
No matter what you think of the sonic quality of the Black Eyed Peas, the loudness war has to stop. It has jeopardized our recorded legacy and affected the sonic practices of popular music producers. Most of my popular-music clients request a louder master if mine is 1 or 2dB lower than its competition. Only a few daring, knowledgeable producers make lower-level records—the ones you have to turn up with your own volume control. I love to produce gorgeous-sounding recordings, but today, most artists and A&R departments choose the overcompressed version for fear that a lower-level recording will not be appreciated by the public (footnote 2). Most of those fears are misguided, because radio processing always makes every recording equally loud.
Today, most music services, including iTunes Radio and Spotify, are loudness-normalized. But iTunes' file playback is not normalized (you can turn on normalization by choosing "Sound Check" in Preferences). Many producers audition music files through iTunes, but since Sound Check is not a default setting, the loudness war wages on (footnote 3).
Steve misses the point: Loudness normalization is liberating, not limiting! While the current situation tends to box producers into a corner, loudness normalization expands our creative choices. It frees us to create sound any way we wish—compressed, distorted, dynamic, open and clear, or anywhere in between. I urge Stereophile readers with friends at Apple to ask them to turn on Sound Check by default. The same goes for YouTube and SoundCloud. This change will revolutionize the sound world overnight, lead to the end of the loudness war, and give rise to the Loudness Revolution. It will be a new day that gives artists the freedom to produce the sound they desire, without competitive loudness pressuring their decisions. Let Freedom Ring!—Bob Katz
---
Footnote 1: The LP figure is my estimate. The CD figure is based on actual measurements of 10,000 charting recordings by Austrian sound engineer Rudolph Ortner in his masters thesis,
The Evolution of Loud
.—
Bob Katz
Footnote 2: John Marks wrote about this distressing trend in his April 2011 column. Footnote 2 on the first page of JM's article lists prior Stereophile coverage of the Loudness War.—John Atkinson
Footnote 3: In mastering engineer Bob Katz's new book, Mastering Audio: The Art and the Science, Third Edition (Focal Press), he explains how music is recorded, mixed, and mastered today. Chapter 17 tells a vivid tale using Rudi Ortner's statistics. Loudness Normalization requires a proper loudness target.—John Atkinson