Worlds of Pop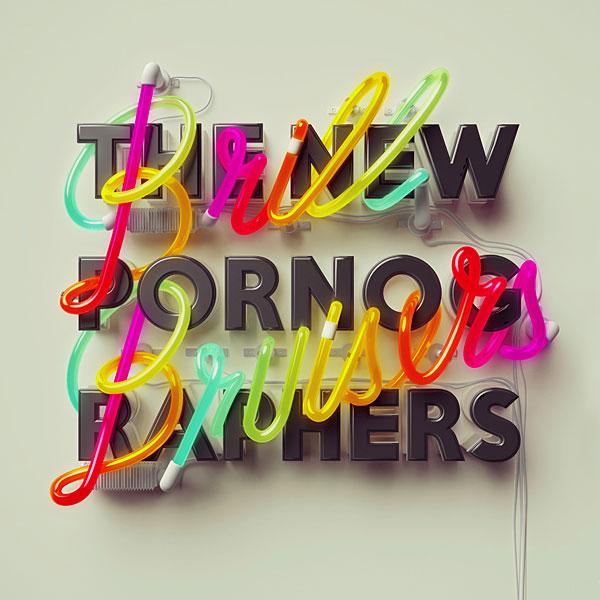 No matter how intriguing it might look on paper, or in some manager or record label head's fevered brain, the whole "supergroup" thing is usually a bust. I blame Asia, Gogmagog, and Bad English because let's face it, Cream and Derek & the Dominos made fantastic music and weren't around long enough to annoy anybody.
Today's finest living/recording example of this alluring but often short–lived and unfruitful concept is The New Pornographers, who continue to defy the odds and produce power pop masterpieces every two or three years, the latest being Brill Bruisers. Most famous as the side project home of Neko Case and Dan Bejar (Destroyer), the NP's, whose vision and material come mostly from songwriter/solo artist A.C. Newman, have here taken a beautifully sculpted and gleaming turn towards 80's Brit synth–pop, specifically the sounds of ELO and Simple Minds. Those with a low tolerance for Jeff Lynne and his mannered sonic wonderland will want to stay completely clear of this one! Yet for those who tapped into Eldorado, Face The Music and A New World Record, this is yet another example of Lynne Creep, the pervasive and still growing (how?) influence of the man's clearly distinctive sound.
Of course there's more going on here than just Lynne worship. Newman's endless fascination with power pop confectionary grows ever more baroque with each new record. Here it's achieved by recording and stacking up varied sections of voices, guitars and keyboards, adding reverb and computer–derived keyboard figures and showering all of it with glittering sonic baubles and endless ornamentation. Cuts like the wonderfully titled "Champions of Red Wine," the uncannily Jeff Lynne–like "Fantasy Fools" and the Pet Shop Boys clone "War on the East Coast" are gorgeous, tuneful, many–tiered productions. Lest everything get too feathered and glittery, there are tracks like "Backstairs" and "Dancehall Domine" which have enough electric guitar heft to keep things from becoming too pop.
In interviews about Brill Bruisers, Newman has spoken half–seriously about being influenced by Sigue Sigue Sputnik, unfailingly paid serious tribute to the influence of 80's ELO on the material and production, and talked earnestly about making the group's most cohesive record ever. He's also said iPad and iPhone apps were used during recording and that overall there was a "conscious effort for artificiality." Bad as that sounds, there is a quavering, not unappealing otherworldliness about the sound of the entire LP. Besides the obvious nods to the mini–kingdoms Jeff Lynne used to create on the best ELO records, there is a carefully constructed, universe unto itself feel about these complex, gleaming tracks.
They were carefully assembled over a two year period in Newman's Woodstock, NY studio but as he says in the official bio, there was still a "certain amount of travel still figured in, `chasing Neko around' to Texas and Vermont, and heading back to Canada for much of the work involving the three songs written and sung by Bejar." Built on a computer, and tinkered and tweaked over time, the sound here on LP, not surprisingly, is good not great. Less processing, greater dynamics and a more natural edge to the sound would have helped immensely, but Newman is a firm practitioner of putting–the–power–in–power–pop and the Brill Bruisers is a classic example of what he does, a process effectively evoked by these lines from "Champions of Red Wine."
"It's what we're known for
The fine art of crossed lines
Crossed for old times
Like starting over."