Roddy Frame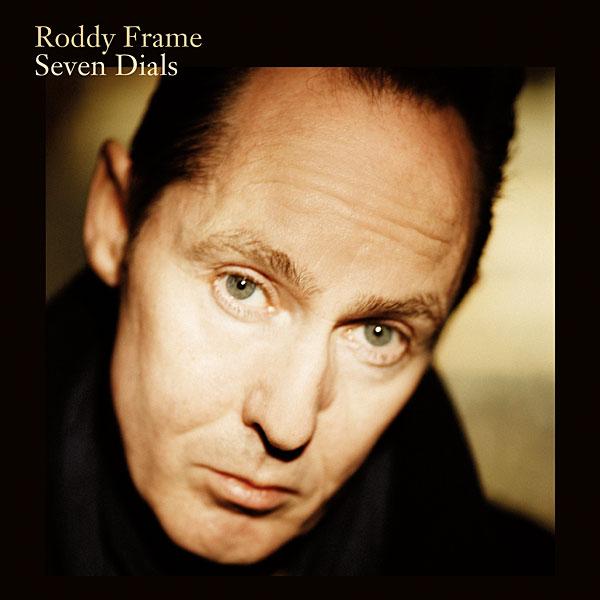 Whether or not they vote to be independent next month from the UK, Scotland has always been independent musically. When I spent time there in the '80s, no one was bigger than New Wave band Aztec Camera and Roddy Frame. Although
High Land, Hard Rain,
the band's first record had come out to great acclaim, the Mark Knopfler–produced
Knife,
is what hooked me. Seeing them live with ex–Orange Juice guitarist Malcolm Ross in the band sealed the deal. Unmercifully slagged on both sides of the Atlantic for being too shiny and happy,
Knife
and tunes like "Still on Fire" and "The Back Door to Heaven" will always be a part of my personal soundtrack: the gray skies, the overnight train to London pulling out of Waverly Station, music spots like Nite Club and Cinderellas.
According to Frame, Knife which was recorded in 1984 at the edge of the digital revolution, was influenced by Dylan, Frame's time spent living in New Orleans and also Knopfler's obsession with vintage microphones. The albums Love, Stray, Dreamland (with Ryuichi Sakamoto) and Frestonia followed before Frame finally went solo in 1996. Calling Aztec Camera a "band" was always a stretch because Frame, who was just a well–dressed Wunderkind in the beginning, was always the center of both the songwriting and the band's live act.
Now eight years after his last record Western Skies, the supremely memorable singer, songwriter and accomplished guitarist is back with Seven Dials on AED Records, a label owned by longtime Frame pal and Orange Juice leader Edwyn Collins, who is still recovering from a pair of 2005 cerebral hemorrhages that for a time robbed him of full speech and movement. AED stands for "Analogue Enhanced Digital," which has been referred to by Collins as something of a joke though this LP has a clear natural sound. The album is named for the famous junction/neighborhood in London where in "Into the Sun" Frame says he wants to be buried, "so my soul can never find its way back to where I kissed you." The record is filled with the kind of guitar pop that's a reminder of why Frame and his music were so striking when he was just a sassy kid. It's a classicists take on Britpop from an old hand who has always acknowledged influences like Dylan, Fleetwood Mac and his supreme model, David Bowie. Although Frame now sings with a lower, older timbre in his voice, that actually gives his words more weight and wisdom, he now sounds so much like Bowie, especially when he's reaching for words or notes as in the finish of "Forty Days of Rain," that it's almost a deliberate tribute.
In "Postcard" he returns to the USA with specifics, "From San Francisco to Sausalito, where they started Rumours," a country he's had very mixed feelings about over the years (See Knife's "Just Like The USA"). Throughout, it's clear that time has not dimmed his vision nor quenched his soaring pop singer ambitions. Guitar solos remain sharp if less frequent. And in "On The Waves," the album's slinky highlight, or "The Other Side" the album's most autobiographical number—"Once like a Kid I reigned/King of all that I surveyed,"—Frame again shows the smarts and easy genius that's always made his music such a pleasure. A timeless talent who's unhurried career has settled into a contented rhythm.