Harry We Hardly Knew Ye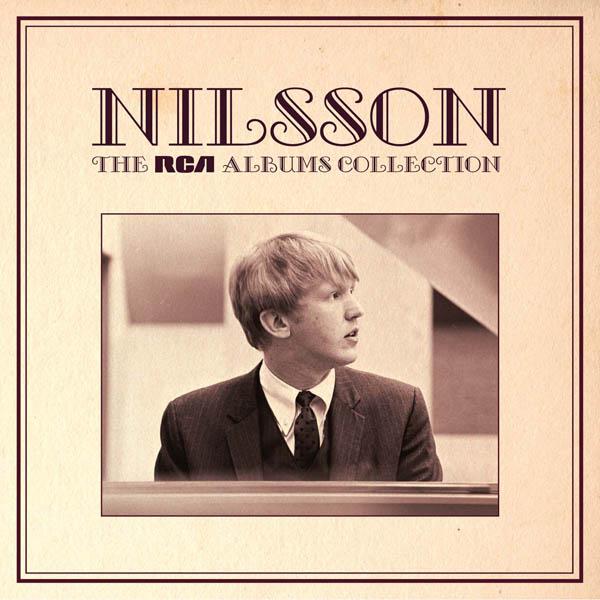 The worlds of creating and selling music have never been in such a dramatic state of change. While the CD declines, the LP is resurrected. As piracy charges along undiminished, downloads continue to increase in sales. And then there's streaming….
As we learned at a press conference this week, Sony, Universal, and Warner Music, the last three major labels, have now banded together to launch a push for consumers to purchase High Resolution Audio downloads. They say that the Consumer Electronics Association [CEA] has survey results that prove that 90% of music consumers want better sound quality and 60% are even willing to pay for it. All of which conveniently ignores the fact that very few listeners under 35, who've grown up in a world where downloading music is free, will ever pay for music again. There's also the creeping feeling that the high resolution download fanfare is really just a setup for Sony's new and very competitively priced line of media servers. And wait… didn't we hear an eerily similar pitch in the last decade extolling the virtues of SACD?
At the same time as all this frothy talk of the future is going on, things also seem to be staying the same in grand fashion. Sony/Legacy, the best of the major label reissue arms in terms of packaging and ideas, has released a classic example of one of those never say die monuments to the past—The CD Boxed Set. Once a major source of pride and profit for the major labels, conventional wisdom says that boxed sets have been--as Michael Corleone once said about Hyman Roth-- "dying from the same heart attack for twenty years." Whatever the future of physical media, the 17 count `em CD set, Nilsson, The RCA Albums Collection is indispensable. Added to a new biography, Alyn Shipton's Nilsson: The Life of a Singer-Songwriter, (Oxford, 2013) and the absolutely delightful 2010 documentary Who is Harry Nilsson (And Why is Everybody Talkin' About Him)?, this seems to be the year that Harry finally gets his due.
Born in Bushwick, Brooklyn, Harry Nilsson had a less than ideal childhood yet as an adult, for a time, before his bad habits consumed him; he was a rare musical combination: the gifted songwriter who is also blessed with a genuinely matchless voice. Probably best known for his glorious rendition of Fred Neil's "Everybody's Talkin' " which headlined the film Midnight Cowboy and won him a Grammy Award, Nilsson's legacy is complicated by a number of factors headed by his own diverse tastes. On his masterpiece and his one best-selling album, Nilsson Schmilsson, for example, the sad yet breathtakingly sung cover of Badfinger's "Without You"—which after "Everybody's Talkin'" is his other claim to fame—opened an LP side that also contained the frantic, unsettling, "Jump In The Fire" (used to great effect by Martin Scorcese in the film Goodfellas). Musically, the older he got the more he demanded from his audiences. Then there was his personal life which is accurately described in Shipton's book by John Lennon's fling/girlfriend May Pang: "He would take it to the nth degree. There wasn't [any] moderate. He went to extremes, and that was where the danger was. That's where it would all lie, in that extreme part. That [was] Harry." After Nilsson's wonderfully cheeky, whimsical, Beatles-enthralled debut, Pandemonium Shadow Show (1967), and its mashup of Beatles tunes, "You Can't Do That" which John and Paul famously adored, and it's equally inventive follow-up, Ariel Ballet (1968), Nilsson began to hit his stride with a collection of Randy Newman tunes, Nilsson Sings Newman (1970) before making the records at the heart of his catalog, The Point!, (1971), Nilsson Schmilsson (1971), Son of Schmilsson (1972) and A Little Touch of Schmilsson in the Night (1973). The songwriting and particularly the singing at this point in his career were both first rate. After Nilsson Schmilsson hit, its star began to push the envelope. Although "Spaceman" was the kind of hit RCA desperately wanted, "Joy" (also on Son) explores country music, with Nilsson affecting a suitably dry tone. "You're Breaking My Heart," with it's famously profane chorus, is almost beneath him. "I'd Rather Be Dead" with its rhyming line "than wet my bed," is decidedly silly. And "At My Front Door" opens with a burp before becoming one of Nilsson's most rocking numbers. From there Nilsson decided to put both his label and his audience to the test and at the height of his popularity record a decidedly square collection of show tune standards. Produced by former Beatles publicist Derek Taylor, it featured oceans of strings arranged by famed Sinatra/Nat King Cole collaborator Gordon Jenkins. There is no doubt that Nilsson presaged what has since become a massive, successful trend (see: Rod Stewart), but the record seems flabby and lugubrious today. In Shipton's book, the singer/songwriter is quoted as saying of A Little Touch:
"The choir boy thing [was] gone. I knew it then. I told both Derek and Gordon, this is the last of it. That incredible, flexible, rubber-band-like voice—I just barely snuck that album in under the gun."
From there Nilsson's career becomes less important than his social life. "Raising Hell with Harry," became a term that inspired both affection and dread among his friends, and eventually led to he and John Lennon being thrown out of The Troubadour in Los Angeles in an incident that sadly is the one thing many people actually remember about Nilsson today. The RCA Albums Collection includes three discs of demos, outtakes and unreleased tracks (58 tracks in all) which are a must for fans but only shed marginally more light on his career. An impressive, enlightening and ultimately a bittersweet listen, one worth the $100.00 price tag, this is the sound of a career that could never happen today. If talk of media servers and high resolution downloads weren't enough of a reminder that things have changed forever in the record business, consider this absolutely astonishing fact about Harry Nilsson: HE NEVER TOURED. And yet he lived, very well in fact, mostly from just the publishing royalties of his songs and his cut of physical record sales. Today musicians have to tour or they do not eat. A lost world indeed!