News Flash: Oppo now plays DSD files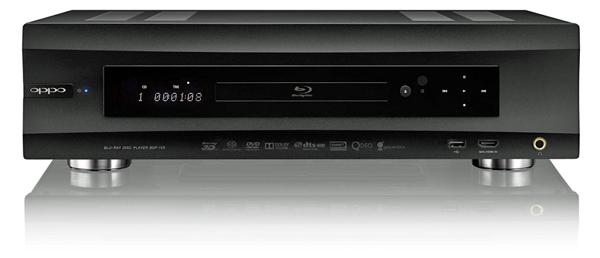 There has been a lot of buzz lately generated by show demonstrations of DSD recordings played directly from files and as the opportunity to download DSD files is
expanding
. The reactions of our writers have ranged from "
impressive
," to an "
epiphany
," to my own delight reported in the upcoming May issue of
Stereophile
. The hardware used has been mostly professional (Sonoma workstation) or semi-professional (Mytek Stereo 192-DSD) or, at the very least, costly enough for the unconvinced to hesitate. Now, in one fell swoop, Oppo has made this possible at no cost at all for those of us who own an Oppo BDP-103 or BDP-105.
Oppo has just offered "Public Beta Test Release" firmware that provides a plethora of new features and fixes, most of which are addressed to audio matters. The players will now support AIFF files, exFat drives, and have enhanced support for CUE files and playlists. Most important, since it is at the top of the change list, is "support for Direct Stream Digital (DSD) file playback from local storage. The DSD files can be either stereo or multi-channel. Both the DFF and the DSF formats are supported."
A review of these Oppo players will appear soon in the May "Music in the Round" and I will be following up with a report on my experiences with multichannel DSD playback. However, I have been using this new feature for a month now and it is too important to hold back.
One simply plugs a USB drive (formatted FAT32 or, now, exFat) with DSF or DFF files into the front or back USB "A" jack on the Oppo and select it as source. The DSD files will appear on the track/album/artist lists on the video display (above). Just click and play as with the more familiar WAV, FLAC, etc. files.
Now, here's the really good news. The Oppo will play multichannel as well as stereo DSD and that makes the Oppo the least expensive multichannel DSD-file player by a wide, wide margin. I have been enjoying glorious multichannel downloads from Channel Classics' website as well as a couple of their spectacular "live" session files (Mahler Symphony 1 and #) made at the recording and without edits. Wow is all I can say.
Here are the caveats. Oppo warns that it "is not possible to revert back to any previous official or beta firmware releases once this version is installed on the player. There will be no problem upgrading to any future official or beta firmware releases." They add that "due to the extensive changes in this major firmware update, it is required that the user performs a "Reset Factory Defaults" operation after the firmware is installed . . . You may experience stability issues if this step is not performed." Also, streaming DSD files from a server is not yet possible.
But this is a big deal. So, at the moment, it is your move but an official release is undoubtedly just on the horizon.