Released Today: Lady Lamb the Beekeeper's Ripely Pine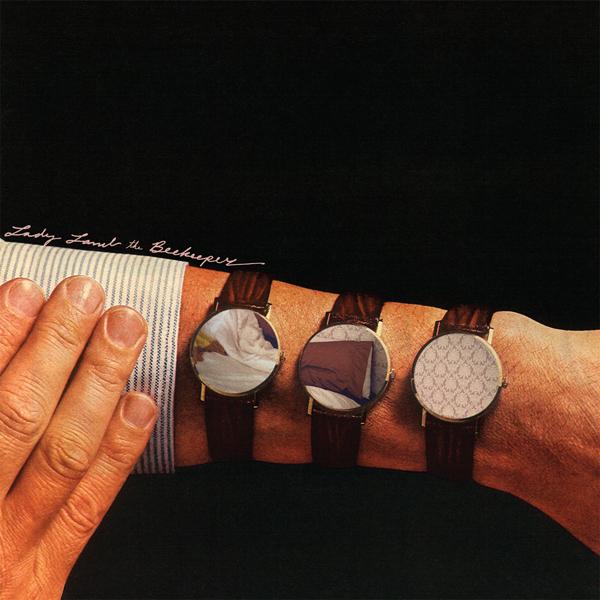 On her debut album
Ripely Pine
, Lady Lamb the Beekeeper delivers a wandering collection of fantastical folk-pop songs with whimsical lyrics about love enveloped by orchestral arrangements rewarding the listener with an assortment of tones and a praise-worthy use of space.
For four years, Aly Spaltro crafted her music within the confines of Bart & Greg's DVD Explosion video rental store in Brunswick, Maine. Nightly after her three to eleven p.m. shift, Spaltro withdrew her instruments hidden behind the Drama and Horror wall and composed. The doldrums of her daily routine served as her muse. In those late-nights at Bart & Greg's, Spaltro's experimentation with song writing and arrangement would become the basis for Ripely Pine.
Spaltro follows her own rules when creating her unconventional song structures, which range from massive repetition of phrases to an amorphous approach that lets her instrumentation and song sections evolve with her lyrics. Some tracks are based on an unchanging melodic stream or chord progression and matured with additions to the arrangement. "Regarding Ascending the Stairs" begins with Spaltro's bare vocal and banjo repeating the same melody but blooms graciously with the entrance of Nadim Issa's warm melodica. By contrast, "Bird Balloons" explodes at its onset with jaunty 90s guitar dynamo, crash cymbals, and reverberant feedback. The sections and melodies rarely repeat themselves, and her melodic form follows her lyrical flow. Chord progressions modulate at a turn of phrase. This formless and lyric-driven approach most oft found on Ripely Pine makes for exciting dynamics and unpredictable changes.
Lady Lamb the Beekeeper's vocal delivery is raw, imperfect and emotive. Spaltro breathes, squeals and screams, sometimes out of pitch. Kudos to Nadim Issa and the team at Let 'Em in Music for capturing Spaltro's voice with such detail and body. In her pleads, Spaltro most often talks about love, and how it doesn't make any sense. How fear or doubt can drive one away from love. And how we are victims to its enchantment.
The album features diverse arrangements of strings, woodwinds, and brass, but unfortunately, the mix is a bit compressed overall. A listen to the raw mixes would probably reveal the power of these arrangements. Trombones! Violas! Bass clarinets! Even a frying pan.
Ripely Pine is released today is available now on iTunes. Per her Facebook page, the LP version is experiencing pressing delays (expected 3/5), but CDs can ordered and vinyl pre-ordered from Ba Da Bing Records.