The Entry Level #26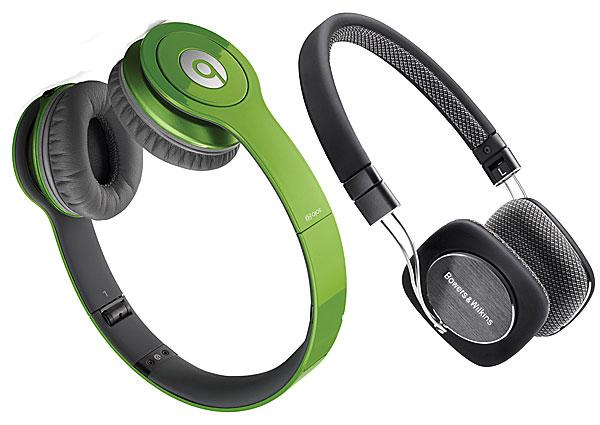 I couldn't have known it at the time, but Swans' "Lunacy" (see
last month's column
) would be the very last song I'd ever enjoy in
my cozy listening room
. Last times—whether with things, people, places, or, I suppose, especially with ideas—can be difficult to accept, tending to overshadow all other times, their lingering memories leading to remorse and games of "what if."
There's something to say for the notion of living each moment as if it's your last. #YOLO.
But, as far as last times go, this was a good one—a great one, in fact—and I have no regrets. I'm writing these words in my new home, sitting at the round, glass table, covered in sunlight. Stringer, the jerk, is at the window, relaxed, watching cars pass. Avon, the sweetheart, is looking adorable, half asleep on her favorite ottoman. Ms. Little sits on the gray couch, phone pressed to her ear, discussing holiday plans with her mom. In time, that gray couch will become my new listening spot. Out of respect for the woman and cats with whom I now share my life, I'll try not to clutter the couch with LP sleeves, CD booklets, and jewel cases.
John Atkinson likes to joke that it's a bad idea to get involved with a woman, no matter how beautiful, thoughtful, or loving: "She'll move your furniture, Stephen." But I've nevertheless moved in with Ms. Little—and, in fact, I've moved all of her furniture. Ha! If it seems that our relationship is progressing dangerously fast, it's only because I haven't told you everything about my life. I'm not the lonely sad sack I've made myself out to be. Not entirely, at least.
In case you're wondering, and I know some of you are, Ms. Little is not Natalie, no matter how often the two are confused. My dear friends Natalie and Nicole do live right upstairs and down the hall, however, so we'll have plenty of opportunities for listening parties, dance parties, and other assorted silliness. Yes, our life together does sometimes seem like an incredibly funny sitcom. If you want to get a sense of what it's really like, tune in to Fox on Tuesdays at 9pm EST.
Travel, storms, work
At this moment, as comfortable as I am, one very important thing is missing from my world: the stereo. It's been exactly one month, one week, two days, one hour, and 22 minutes since I last listened to my precious system. I can see its beautiful bits—the Rega P3-24 turntable is right over there, on top of a box of extraneous kitchenware; the NAD C316 BEE integrated amplifier isn't far from where Avon continues to sleep; and my PSB Alpha B1 loudspeakers are stacked by the bookshelf—but I can hardly remember what they sound like when they're all together, connected with the necessary cables, plugged into the wall, and powered up.
Why the long drought? First, it was the Rocky Mountain Audio Fest, in Denver, where I heard some of the greatest, most advanced, most expensive hi-fi systems known to man. After RMAF, it was a week of catching up with magazine work before departing for our annual weeklong vacation to Puerto Rico. This year, as last, Ms. Little and I journeyed with my brother-in-law and sister to the colorful beach town of Rinc¢n. We always expect a little bit of rain while we're there, but this year we saw some of the heaviest, most relentless storms imaginable: Superstorm Sandy was circling through the Caribbean and working her way up toward the eastern US. We managed to just beat the storm back to New Jersey, but then spent the ensuing week in the dark, without heat, hot water, or electricity. As you can imagine, the week after that was again one of playing catch-up.
A day after shipping our January issue to prepress, I was off to England, where I visited the homes of KEF and Celestion, in the lovely respective towns of Maidstone and Ipswich. There, I did manage to hear a couple of outstanding systems, including one highlighted by KEF's 50th Anniversary LS50 loudspeakers. Having spent some quality time with them, I'm not at all surprised that JA liked the LS50s as much as he did. (See JA's review in December 2012.) They sound far bigger than they should, image like crazy, and look gorgeous. For $1500/pair, they're extraordinary—unlike anything else I've seen or heard. I'm tempted to say something like, "You owe it to yourself to hear them," but that would be too John Marks-ish. Instead, I'll just say that I want them.
Not that the LS50 isn't worth it, but $1500 is a lot of money. Can some of the LS50's technology find its way into more affordable designs? According to Jack Oclee-Brown, one of KEF's youngest, brightest research engineers, certain aspects of the LS50's design—optimal placement of the driver in the speaker cabinet, for instance—would be simple and inexpensive to transfer to other, cheaper models. Yet how low can KEF go? Perhaps more precisely, how low should KEF go? Should the company introduce, for instance, a new $300/pair speaker—one to compete with the Wharfedale Diamond 10.1, the Tannoy Mercury V1, the Boston Acoustics A25, the Music Hall Marimba—and my beloved PSB Alpha B1?
Did you know that KEF already makes something like that? It's called the C3, and its price is actually $329/pair. I saw one in Maidstone—it was very attractive—but I didn't get to hear it. It's being quietly phased out. Michael Johnson, KEF UK's head of marketing, even wonders whether there's strong demand for such a thing. And by "strong," I suppose he's looking for potential customers beyond just me and my imaginary friends—weird. Johnson's concerned with addressing the ways in which most young people listen to music. If most young people use a computer as a source component, then wouldn't it make more sense to manufacture a powered desktop speaker?
To that end, KEF has introduced the X300A "digital hi-fi speaker system," the company's first powered, or active, design. Rather large for a desktop speaker at 11" (280mm) H by 7.1" (180mm) W by 9.6" (243mm) D, the X300A uses KEF's Uni-Q point-source driver array and places twin class-A/B amplifiers and a high-quality toroidal transformer in each cabinet. Further, the X300A has an internal 24-bit/96kHz asynchronous DAC. The signal flows not through standard speaker wire, but via a "digital inter-speaker connection," or USB link. According to Johan Coorg, KEF's head of brand development, this is to ensure that high-quality sound is carried through the entire signal chain.
Judging by Coorg's brief demonstration, the technology works. Placed on a desktop about 6' apart and playing WAV files from a laptop running JRiver Media software, the X300As had no problem filling a large meeting room with clean, clear, detailed sound, showcasing an exceptionally stable soundstage and pinpoint imaging, the latter easily discernible even while I sat way off to one side of the room, far from what might be considered the "sweet spot." I was impressed.
Had Coorg told me that the X300A would sell for $2500/pair, I wouldn't have been surprised or insulted. Had he told me that they, like the awesome LS50, would sell for $1500/pair, I'd have been pleased. When Coorg told me that KEF was actually aiming to price the X300A at under $1000/pair, I was sort of shocked. This level of quality and technology, at such a reasonable price, from a company with an admirable, 50-year history, is great and exciting news. By the time you read this, KEF should be shipping the X300A to dealers worldwide. Screw it: You owe it to yourself to hear them.