Telos Quantum Diffusor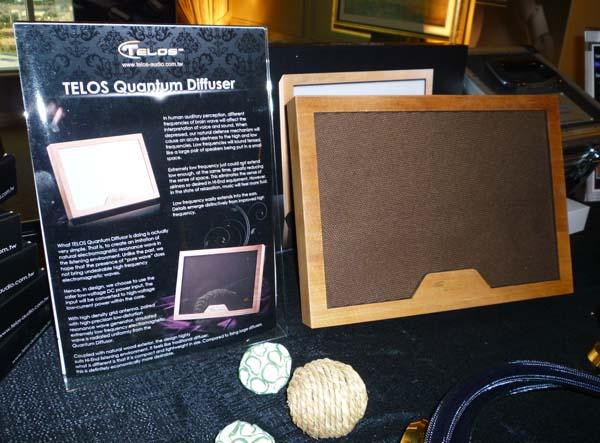 Handmade by carpenters in Taiwan, the Telos Quantum Diffusor ($600) is said to work on the air molecules of your listening room to "imitate natural electromagnetic waves." The effect would be a more relaxed, soothing listening environment, putting the listener in a better mood, and consequently enhancing the sense of space and detail in the recording. In short, the Telos Quantum Diffusor augments the listener's perception of music. It is said to also improve sleep.
"But you wouldn't want to fall asleep while listening to music," I kidded.
Crickets. I'm here all week, folks.
The Telos Quantum Diffusor is AC or battery powered, and is available with black or white grille cloth and in a number of attractive finishes.