New Old Offerings from TEAC
It doesn't do DSD, it isn't WiFi or Bluetooth-capable, and it certainly isn't portable. It's big, ugly, and, for most people, it's almost entirely useless. But the TEAC W-890R ($299) plays cassettes!
Why cassettes?!
Because cassettes are awesome—they're often beautifully made in ridiculously limited editions and they often contain fascinating, adventurous music that has been recorded to no other format. And I want to hear that music. That's why. The TEAC W-890R dual cassette player/recorder offers variable pitch control, a headphone output, and a bi-directional double-deck for continuous playback.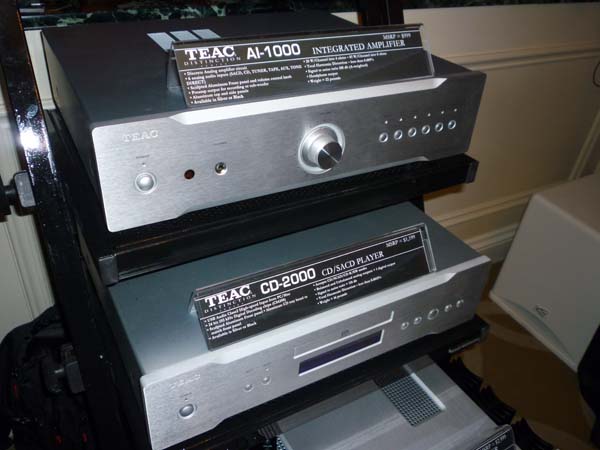 Also on display from TEAC was the AI-1000 integrated amp ($999) and matching CD-2000 CD player ($1199). Rated to deliver 85Wpc into 8 ohms, the AI-1000 offers six analog inputs, a headphone amp, and preamp out. The CD-2000 plays CDs, SACDs, and CD-Rs; uses a 24-bit/192kHz CS4398 chip; and has balanced and unbalanced analog outputs. It doesn't play tapes, though. Do you?