Dayton Audio B652 loudspeaker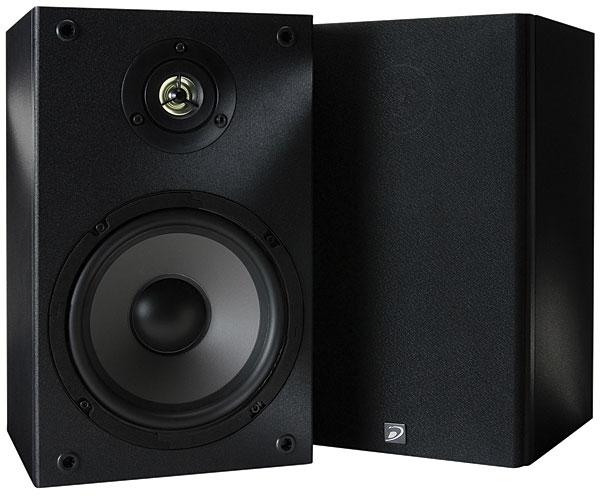 I was ready to have some fun with Dayton Audio's B652 loudspeakers—the ones with the outrageously high price of $39.80/pair.
Available from Parts Express (catalog #300-652), the Dayton B652 is a simple two-way, sealed-cabinet design with a 6.5" polypropylene mid/woofer and a ferrofluid-cooled, 5/8" polycarbonate tweeter. The cabinet is clad in black vinyl and has a removable grille of black cloth. The B652s sounded pretty much the same regardless of whether the grilles were in place, but I preferred their looks with the grilles off, so that's how I listened. Better looks often equal better sound—at least in my home.
And as far as looks go, the Dayton's not so bad—neither excessively flashy nor terribly chintzy, but simple, modest, and fine. I would never feel embarrassed to have the Daytons in my listening room, which is much more than I can say about some of the overbuilt, honky components I saw at RMAF. The B652's rear panel is as clean and tidy as its front baffle: There's a discreet key-hole hanger near the top, and a pair of plastic spring-clip speaker terminals in the center.
The B652 measures 11 13/16" (300mm) high by 7 1/16" (180mm) wide by 6 7/16" (165mm) deep and weighs only 5.8 lbs (2.6kg). Knocking on a side panel produced a clearly audible resonance. Dayton specifies the speaker's impedance as 4 ohms, its frequency range as 70Hz–20kHz, and its sensitivity as 87dB/W/m.
Listening
Believe it or not, music through the little Dayton B652s was always very enjoyable. Unlike the Klipsch Synergy B-20s ($279/pair; reviewed June 2011), which had an unnaturally bright and unforgiving top end, and the Energy Connoisseur CB-10 ($269.99/pair; reviewed November 2011), which had an upper-bass boost that I simply couldn't forgive, the Dayton B652 never got in the way of the music. Its sins were of omission: Though it could sound big and dramatic enough to fill my listening room, the Dayton lacked deep bass, high-frequency extension, and ultimate control, sounding a bit hard and bothered during the most complex passages of music and when pushed to high volumes.
Listening to "The Nightcaller," from Flying Lotus's excellent new Until the Quiet Comes (LP, Warp WARP230), I heard an impressively large soundstage, good image separation, and a very fine sense of momentum and flow, the up-tempo track moving steadily along with no hint of temporal distortions. High frequencies, however, sounded etched, instrumental colors muted, textures thin.
I noticed some hardness in the highs, some softness in the lows, and the overall picture wasn't as big or as clean as I'd heard it before. But those flaws were easy enough to forgive and forget. The music remained intact.
By comparison, my PSB Alpha B1 speakers ($299/pair) produced an even wider and especially deeper soundstage, with greater overall clarity, openness, and detail. High frequencies were far smoother and better controlled, bass was more forceful, and there was a greater overall ease to the sound—when the music grew in complexity, scale, or volume, the PSBs didn't break a sweat.
Summing Up
But still. You could buy seven pairs of Dayton B652s for the price of the Alpha B1s. Keep a pair in your dorm room, a pair on your desktop, a pair in your office. As long as your expectations are realistic and you're willing to have fun, the Daytons are sure to please.