My Favorite Records of 2012
In the January 2013 issue of Stereophile, I list my 15 favorite records of the year (p.53). Here is an expanded, slightly more detailed list.
Note: Due to the timing restrictions of our January 2013 issue, which went to press in the beginning of November, this list is mostly limited to records that were released through October 15, 2012: There are probably another dozen or so LPs that would have otherwise made this list—Kendrick Lamar's Good Kid, M.A.A.D City and Andy Stott's Luxury Problems are two that would have certainly been in my top 15—but will instead find a place on my 2013 list.
1. Swans: The Seer (LP, Young God YG45)
I'd known about Swans forever, and while I was often curious about their work, for some reason, I'd never actually listened to them until this, The Seer, their 12th full-length album. A part of me wonders why I waited so long, but, ultimately, I think that an artist, or a piece of art, sometimes has a way of entering our lives at just the right moment. When that happens—when art and context seem perfectly suited to one another—we experience that art as a truly memorable work, a masterpiece. That's what The Seer is for me—a powerful, unsettling, and beautiful masterpiece, perfectly suited to its time in my life. I'm now motivated to explore the band's entire catalog, and I'm looking forward to the journey.
2. Frank Ocean: Channel Orange (CD, Def Jam 001578802)
When it comes to music, Ms. Little and I have nothing in common. Except for Frank Ocean. While The Seer is the 2012 album that hit me hardest, Channel Orange is the album that most readily and reliably got me on my feet, dancing, singing, and laughing. This is funky, intelligent, and adventurous R&B—thoroughly modern, youthful, and surprisingly sophisticated. Frank Ocean is an enormous talent.
3. Drake: Take Care (LP, Universal Republic 001613502)
When it comes to music, Ms. Little and I have nothing in common. Except for Frank Ocean. And Drake. I blame my girlfriend for my obsession with this former teen idol, but, really, I was hooked from the moment I heard "Headlines." The ease and grace with which Drake moves between sung and rapped lyrics, matched with Noah "40" Shebib's understated, expert production, make for consistently compelling listening. Take Care also features significant contributions from Jaime "XX" Smith, Stevie Wonder, Rihanna, The Weeknd, Rick Ross, and Gil Scott-Heron, among others, and includes a remarkable cameo ("Buried Alive") from the brilliant young rapper, Kendrick Lamar. An awesome album from beginning to end.
4. (tie) Dean Blunt & Inga Copeland: Black is Beautiful (LP, Hyperdub HBD012)
Dean Blunt: The Narcissist II (mixtape, download)
Dean Blunt and Inga Copeland (individually and together as Hype Williams) are two of today's most polarizing and confounding artists. They're mysterious, silly, weird, and at times purposefully obtuse; and their music, while often difficult, messy, and ugly, is also some of the most adventurous and rewarding I've experienced. Its insights come in blinks, when I'm least prepared, when I've almost given up, leaving me with no choice but to listen again and again. Happily, each listen reveals new treats and keeps me coming back for more.
Black is Beautiful is a success, but Dean Blunt's solo mixtape, The Narcissist II, feels more important, more desperate, more lustful, disturbing, coherent and compelling. Listening to it is like eavesdropping on a deeply troubled relationship, one that was built on passion, but too quickly dissolved into codependency, addiction, and abuse. It's horrible and terrifying, yet, as work of art, it's gripping, fragile, beautiful—a noise rock bastardization of deep funk music.
Originally released as a mixtape and available as a free download, The Narcissist II has now received a proper, limited-edition vinyl release through Hippos In Tanks. Get it while you can. I think you'll see this one on my 2013 list, too.
5. Flying Lotus: Until the Quiet Comes (LP, Warp WARP230)
If Flying Lotus' 2010 album, Cosmogramma, soared ambitiously outward, up and up into the heavens (and it did), then this follow-up turns deeply inward, sounding like the music of dreams, fairytales, and childhood fantasies; and, while Cosmogramma was sometimes distractingly dense and showy, Until the Quiet Comes is far more subtle, spacious, and modest, but no less compelling.
6a. Grizzly Bear: Shields (LP, Warp WARP229)
Grizzly Bear hone the beautiful sound they first demonstrated with 2009's wonderful Veckatimest, somehow seeming simultaneously jubilant and sorrowful. Emotive but never cloying, artful but never artificial, the music moves in bold, graceful leaps and turns and is filled with gorgeous, thoughtful texture and detail. Lovely stuff.
6b. Sharon Van Etten: Tramp (LP, Jagjaguwar JAG201)
I regrettably forgot to include Tramp in the print version of my year-end list, so I've included it here. This Jersey girl is beautiful, charming, talented, and has a pure, powerful voice and remarkable way with words, able to communicate the depth and power of everyday events and encounters. The LP tells a good story, but her live performance is one you'll never forget. See her next spring when she opens for Nick Cave and the Bad Seeds.
7. Lorn: Ask the Dusk (LP, Ninja Tune ZEN187)
Daniel had Ask the Dusk spinning one evening in Other Music, and it kept distracting me from the task at hand, until I realized that it was exactly what I was looking for: Heavy, dark, and dirty, with memorable electronic beats and riffs.
8. Mohn: Mohn (LP, Kompakt 258)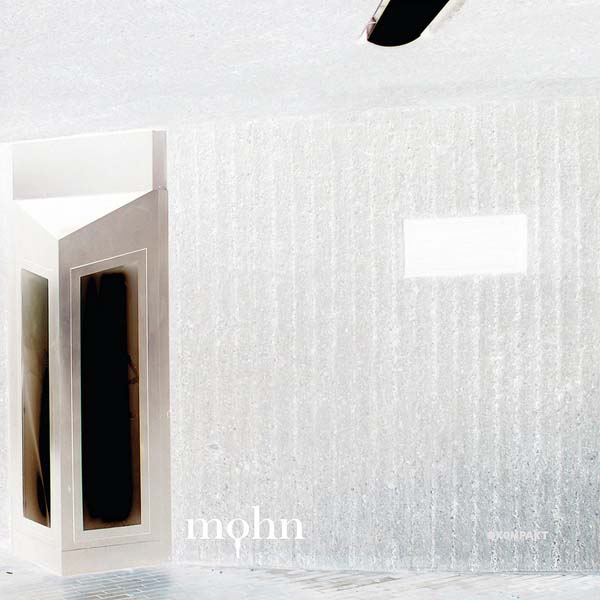 High Water Sounds' Jeffrey Catalano introduced me to Mohn at some hi-fi show, and while I can hardly remember that show, I certainly remember the feeling created by this album—by turns disorienting and soothing, always hypnotic and alluring.
9. David Byrne & St. Vincent: Love This Giant (LP, 4AD 3231)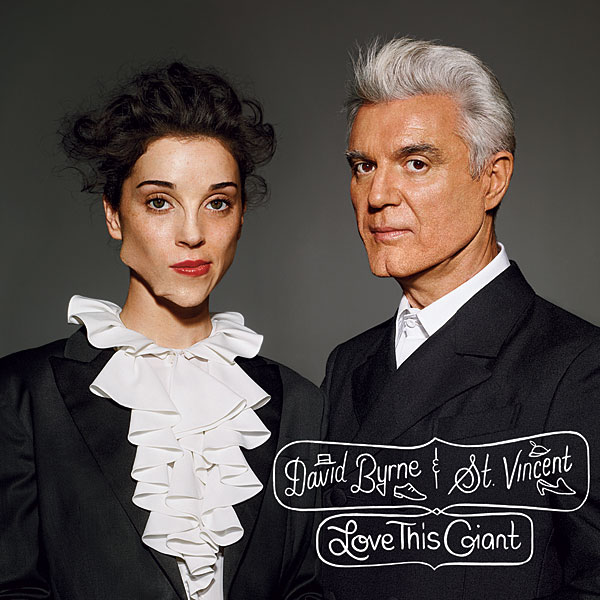 David Byrne, St. Vincent, and an awesome horn section add up to sophisticated harmonies, sweet melodies, and intelligent songwriting. This is easy to love, accessible and rewarding. Great sound, too.
10. AtomTM: Winterreise (CD, Rater-Noton R-N140)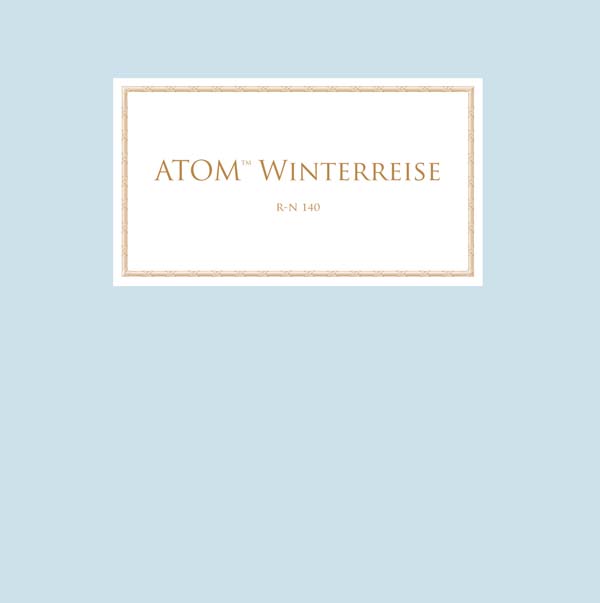 After reading an interview with the eccentric Uwe Schmidt in The Wire (May 2012), I kinda had to buy everything he'd ever recorded. Worked out well for me. AtomTM's Winterreise is pristinely recorded and apparently includes fragments of Schubert, which makes sense: The work is heavily romantic, charming, melancholic but playful.
11. Dan Deacon: America (LP, Domino DNO319)
I'm a sucker for big themes, and they don't get much bigger than America. Right? I like playing this one back-to-back with Fahey's 1971 masterwork, the latter quiet, brooding, almost mournful; the former indulgent, excessive, filled with major-chord ecstasy; both of them exactly right.
12. Laurel Halo: Quarantine (LP, Hyperdub HDB014)
It was late at night in Ottawa and I was in my hotel room, winding down after a long day at the NRC, when Laurel Halo's Quarantine came streaming from my laptop. As soon as I heard Halo's voice—a voice that sounded almost afraid of itself, uncertain, newborn—I knew I had to have this record.
13. XX: Coexist (LP, XL 46-080)
I came late to the XX and vowed I wouldn't make that mistake again. I enjoy this record, but honestly not as much as I had hoped I would. A band that was already impressively mature and restrained now sorta sound as if they've taken one step too many toward the Adult Contemporary racks, but, still: I adore the space, the mood, the beats and riffs.
14. Eric Chenaux: Guitar & Voice (LP, Constellation CST088)
Simply and perfectly titled, this album immediately bowled me over with its expert guitar work and its sensuous songwriting. Chenaux is always inventive and often virtuosic, and I love his explorations into rural blues and torch songs. And, like just about everything from Constellation, Guitar & Voice is carefully recorded and beautifully packaged.
15. Dope Body: Natural History (LP, Drag City DC513)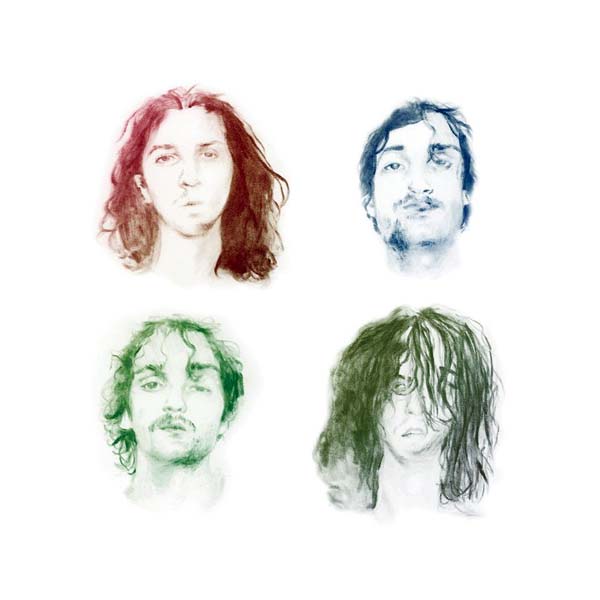 Clearly fluent in the language of punk, Dope Body fuse Nirvana's fury, Television's majesty, the Clash's soul, Fugazi's sharp-edged power, and probably a bunch of other stuff I'm missing. This smells like dank, sweaty suburban basements, tastes like blood, and gives me hope for rock music.
THE REST, IN NO PARTICULAR ORDER
Masaki Batoh: Brain Pulse Music (Drag City)
Rainbow Arabia: Boys and Diamonds (Kompakt)
Beth Jeans Houghton and the Hooves of Destiny: Yours Truly, Cellophane Nose (Mute)
Shintaro Sakamoto: How to Live with a Phantom (Zelone Records)
Dirty Three: Toward the Low Sun (Drag City)
Sun Araw, M. Geddes Gengras, & The Congos: Icon Give Thank (RVNG)
Nite Jewel: One Second of Love (Secretly Canadian)
Grimes: Visions (4AD)
Chrysta Bell & David Lynch: This Train (Rose Noire)
Demdike Stare: Elemental (Modern Love)
Carter Tutti Void: Transverse (Mute)
Schoolboy Q: Habits & Contradictions (Top Dawg Entertainment)
Mirroring: Foreign Body (Kranky)
Lee Ranaldo: In Between the Times and the Tides (Matador)
Black to Comm: Earth (De Stijl)
Dr. John: Locked Down (Nonesuch)
Cooly G: Playin Me (Hyperdub)
Bobby Womack: The Bravest Man in the Universe (XL)
Grasscut: Unearth (Ninja Tune)
Fay: Din (Time No Place)
Liars: WIXIW (Mute)
Julia Holter: Ekstasis (RVNG)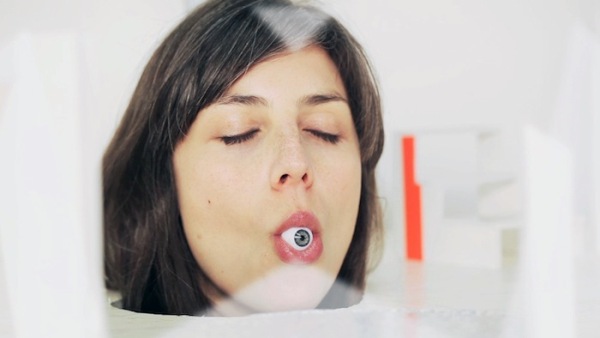 JK Flesh: Posthuman (3by3)
Celer: Evaporate and Wonder (Experimedia)
Zelienople: The World is a House on Fire (Type)
Adrian Sherwood: Survival & Resistance (Warp)
John Talabot: Fin (Permanent Vacation)
Lone: Galaxy Garden (R&S Records)
Neneh Cherry and The Thing: The Cherry Thing (Smalltown Supersound)
Mount Eerie: Clear Moon (P.W. Elvertum & Son)
Keith Fullerton Whitman: Occlusions (Editions Mego)
Maria Minerva: Will Happiness Find Me? (Not Not Fun)
Peaking Lights: Lucifer (Mexican Summer)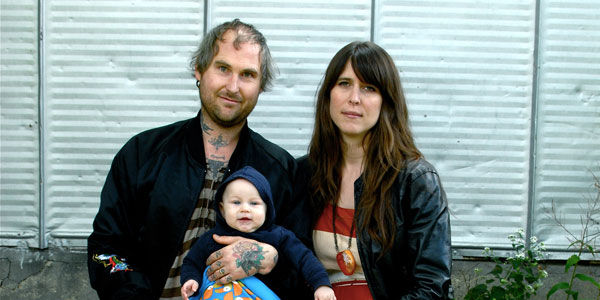 Mirror to Mirror: Body Moving Slowly (Preservation)
Ariel Pink's Haunted Graffiti: Mature Themes (4AD)
Wiley: Evolve or Be Extinct (Ninja Tune)
NHK'Koyxen: Dance Classics, Vol.1 (Pan)
Chris Lee: Bury the Kings (Vampire Blues)
Rocket Juice & the Moon: s/t (Honest Jon's)
Cat Power: Sun (Matador)
Reines D'Angleterre: Globe et Dynastie (Bo' Weavil Recordings)
VCMG: Ssss (Mute)
Silent Servant: Negative Fascination (Hospital Productions)
Josephine Foster: Blood Rushing (Fire Records)
Gareth Davis & Frances-Marie Uitti: Gramercy (Miasmah)
Shed: The Killer (50 Weapons)
Beach House: Bloom (Sub Pop)
Oren Ambarchi: Audience of One (Touch)
Valgeir Sigurdsson: Architecture of Loss (Bedroom Community)
Ab-Soul: Control System (Top Dawg Entertainment)
Burial: Kindred (Hyperdub)
The Shins: Port of Morrow (Columbia)
Shackleton: Music for the Quiet Hour/The Drawbar Organ (Woe to the Septic Heart!)
Ben Vida: esstends-esstends-esstends (Pan)
Main Attrakionz: 808s and Dark Grapes (Type)
Father John Misty: Fear Fun (Sub Pop)
Slant Azymuth: s/t (Pre-Cert Home Entertainment)
Ben Frost & Daniel Bjarnason: Solaris (Bedroom Community)
John Avery: Jessica in the Room of Lights (Forced Nostalgia)
Last Step: Sleep (Planet Mu)
Sir Richard Bishop: Intermezzo (Editions Mego)
Thomas Koner: Novaya Zemlya (Touch)
Sidi Toure: Koima (Thrill Jockey)
Hot Chip: In Our Heads (Domino)
Helm: Impossible Symmetry (Pan)
Actress: R.I.P. (Honest Jon's)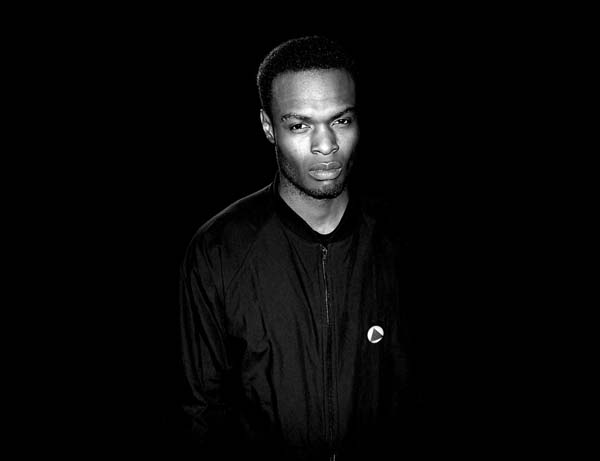 Gonjasufi: MU.ZZ.LE (Warp)
Berangere Maximin: No One is An Island (Sub Rosa)
Usher: Looking for Myself (RCA)
Daphni: Jiaolong (Jiaolong)
TEEN: In Limbo (Carpark)
Robert Hampson: Repercussions (Editions Mego)
Various Artists: Lost in the Humming Air: Music Inspired by Harold Budd (Oktaf)
Bill Ryder Jones: If (Double Six)
Dakota Suite/Quentin Sirjacq: The Side of Her Inexhaustible Heart (Glitterhouse)
Sophie Hutchings: Night Sky (Preservation)
Stian Westerhus: The Matriarch and the Wrong Kind of Flowers (Rune Grammofon)
Hildur Gudnadottir: Leyfdu Ljosinu (Touch)
Monolake: Ghosts (Monolake)
Philip Glass: Symphony No.9 (Orange Mountain Music)
Erland Dahlen: Rolling Bomber (Hubro)
Beirut: The Rip Tide (Pompeii)
Tenniscoats: Papa's Ear (Hapna)
Porter Ricks: Biokinetics (Type)
Mouse on Mars: Parastrophics (Monkeytown Records)
From the Mouth of the Sun: Woven Tide (Experimedia)
Nuojuva: Valot Kaukaa (Preservation)
Motion Sickness of Time Travel: s/t (Spectrum Spools)
Well. That's a lot of records. I certainly love music and feel some great, irrational pull to hear as much of it as I possibly can, and, while I managed to listen to more new music this year than ever, I still feel an annoying regret and frustration over all the records I failed to hear. And yes, doctor, "fail" is an interesting choice of word.
I guess, for now at least, this is simply a part of being me. I suspect this condition is not unique, and that I may someday overcome it. I'll look forward to that day, endeavoring to listen to fewer records while forming a stronger connection with, and understanding of, those records that I do enjoy.
Before I get "serious" about that, though, please feel free to share your own favorites in the Comments section and send me to the record store in search of all those records I missed. Thanks!