The Fifth Element #70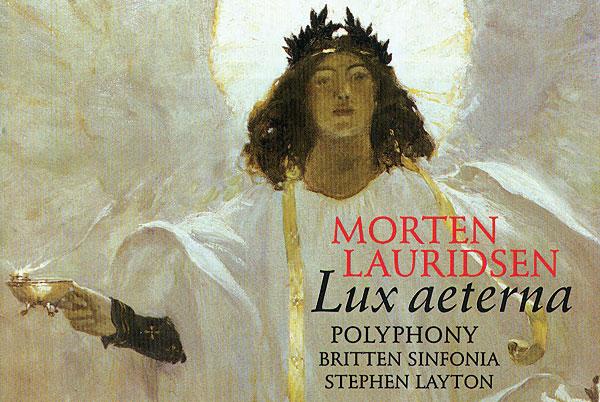 Here we go again! Come up with a list of classical pieces, and if your list is one of the skillfully crafted winners, you'll win your choice of a single CD from
Stereophile
's online store, and your list and all the other winning entries will be posted online for the admiration of all and sundry. This year's write-in contest will be somewhat more challenging than the last three, but I'm sure many of you will be up to it.
The premise is simple: Create seven classical concert programs for a fantasy symphony orchestra's season. But to make it more interesting, you can't program works by any of these composers: Bach, Beethoven, Brahms, Handel, Haydn, Mahler, Mendelssohn, Mozart, Schubert, Stravinsky, Tchaikovsky, or Wagner. Did you catch the "no Beethoven" part? Good.
My goal is to get people thinking about great orchestral works that have fallen off the radar screens, or at least aren't by the Top 12 composers. There are many second-rank composers who wrote first-rate music that is rarely heard in concert. However, I believe that over the past 40 years, orchestral programming in the US has substantially narrowed, for a number of reasons: lack of conviction (or lack of the courage of their convictions) on the part of conductors or boards; audiences that appear to be stuck in the mud; and lack of time and money to rehearse unfamiliar works.
The last might be the most important, in that some orchestras might fear that their audiences are more interested in pointing out minor lapses in performance than in listening to unfamiliar music. Achieving note-perfect performances takes a lot of rehearsal time, which costs a lot of money. But another factor may be that many regional orchestras share their conductor with one or more other orchestras, and because such "fly-in" conductors tend to repeat their programs, their timidity is multiplied.
Please put together a season consisting of nothing but great works from composers who are not at the top of the usual rankings. Each fantasy-symphony concert should have an opening work and a concerto for the first half; an intermission; and at least one major work for the second half. In place of a concerto, there can be a major work for voices and/or chorus with orchestra. You may also, if you wish, devote an entire concert to one major work and forgo an intermission, or program multiple shorter works in either or both halves. Total playing time for each concert should run from about 60 to no more than 100 minutes. I will judge the entries by how the concerts work as concerts and how the season holds up as a season. Are these concerts I'd want to attend? Is this a season I'd want to subscribe to?
Just as important, is this a season that will attract new subscribers, and attract listeners who are new to classical music? You must strike a balance between the familiar and the unknown, in both composers and pieces, and between "comforting" and "challenging" in the character of the music. I am not looking for obscurity for its own sake. Your season must be able to bring in as much money as any other season—that's the artistic challenge. I want to be able to share the winning lists with my musician friends and have them say, "Hey, that's an unusual program that really works. I'll tell the conductors I know!"
The Rules:
1) Entries must be received by February 29, 2012, at stletters@sorc.com, with the subject line "Fantasy Symphony." Only one entry per person, please. Please provide your real name. Winners' names, cities, and states will be made public, but not their e-mail addresses. All entries become the property of Source Interlink Media. Stereophile employees, and audio- and music-industry professionals (as distinct from musicians and singers), may submit lists for judging hors-concours, but they will not be eligible to receive prizes.
2) Your list must consist of classical compositions for seven fantasy symphony-orchestra concert programs, as outlined above. No alternate picks, please. You must provide the composer and the full title of each work; additional information, such as key or opus number, is not necessary. Each composition must be the subject of at least one commercial recording that is currently available, whether new, used, on-demand, or via download.
3) Please do not provide explanations. The logic of your selections and their attractiveness should be self-evident. Similarly, please do not nominate soloists for any concertos you program.
4) Judging will be entirely on the basis of the likelihood that a real symphony orchestra scheduling your fantasy season will enjoy a series of smashing artistic, critical, popular, and financial successes.
5) Judging will be by John Marks.
6) Each of the 12 winners will receive a single CD of his or her choice from the Stereophile online store.
My Fantasy-Symphony Season
Here are my seven fantasy-symphony concert programs.
Concert 1
Toru Takemitsu: From Me Flows What You Call Time (1990) (32 min.)
Intermission
Frederick Delius: Piano Concerto (1906) (22 min.)
Ralph Vaughan Williams: Fantasia on a Theme by Thomas Tallis (1919) (14 min.)
TT: 68 min.
Concert 2
Jean Sibelius: Night Ride and Sunrise (1907) (16 min.)
Alexander Glazunov: Violin Concerto (1904) (22 min.)
Intermission
Jean Sibelius: Symphony 7 (1924) (24 min.)
TT: 62 min.
Concert 3
Roy Harris: Symphony 3 (1938) (16 min.)
Richard Strauss: Four Last Songs (1948) (26 min.)
Intermission
Howard Hanson: Symphony 2, "Romantic" (1930) (32 min.)
TT: 74 min.
Concert 4
Fikret Amirov: Struggle and Immortality from A Tale of Nasimi (1969) (3 min.)
Dmitri Shostakovich: Piano Concerto 2 (1957) (22 min.)
Intermission
George Butterworth: A Shropshire Lad (1911) (11 min.)
Claude Debussy: La Mer (1905) (24 min.)
TT: 60 min.
Concert 5
F.S. Kelly: Elegy in Memoriam Rupert Brooke for Harp and Strings (1915) (9 min.)
Ralph Vaughan Williams: An Oxford Elegy (1949) (24 min.)
Intermission
Morten Lauridsen: Lux Æterna (1997) (28 min.)
TT: 61 min.
Concert 6
Sir John Barbirolli: An Elizabethan Suite (1942) (11 min.)
Edward Elgar: Cello Concerto (1919) (28 min.)
Intermission
Edward Elgar: Symphony 2 (1911) (52 min.)
TT: 91 min.
Concert 7
Modest Mussorgsky: Dawn on the Moskva River, from Khovanshchina (1883) (8 min.)
Sergei Rachmaninoff: Rhapsody on a Theme of Paganini, Op. 43 (1934) (25 min.)
Intermission
Gustav Holst: The Planets (1916) (46 min.)
TT: 79 min.
Average TT: 71 min.
I think this proves that you can exclude 12 top-shelf composers, yet still have a captivating symphony season. My season tries to balance pieces most concertgoers may never have heard in concert (the Khovanshchina prelude) with pieces almost everyone knows (The Planets). And unless I missed something, with only one exception, my entire season is all 20th century. (Yours, of course, doesn't have to be.)
Here are a few observations on how I put together my fantasy season, in hopes that a peek behind the curtain will help you construct your winning entry. Much of the music I program is relatively unfamiliar, and some of that music might be moderately challenging for those stuck in the "Top 100 Orchestral Pieces," but none of my picks are off-the-wall or confrontational. Remember, your season has to pull in real money from audiences whose comfort zone is more likely to be Your Mozart Minute or Drivetime with Dvorák on their car radio, than Pandora's all-Lutoslawski channel (assuming such exists).
My season has a definite architecture: it's a big tent, supported by the three tentpoles of the piano concertos—simply because piano is, by far, the most popular concerto instrument, followed by the violin and the cello. Such are the realities. In order to program a season that is not a Quixotic money pit, you have to deal with the realities. One programming goal was to avoid two successive concerts with the same kind of soloist; eg, two piano concertos in a row.
The first piano-concerto tentpole is the Delius, hardly ever heard but very approachable. The middle tentpole—Shostakovich's Piano Concerto 2—is not heard nearly as much as the purely Mozartean loveliness of its slow movement merits. The third pole is Rachmaninoff's crowd-pleasing Rhapsody. That's the payoff at the end of the year for having heard two piano concertos not likely heard before.
Immediately inside the outer tentpoles are the concertos for strings: Glazunov's warmly Romantic one for violin, and Elgar's elegiac cello concerto. Bracketing the middle piano concerto are works for solo voice (Strauss's plangent orchestral songs), for choir and orchestra (Lauridsen's Lux Æterna), and for speaker and choir and orchestra (Vaughan Williams' An Oxford Elegy).
To keep the audience from fleeing during the first concert's intermission, which would deprive them access to the luminous, floating sound-world of Takemitsu's percussion concerto From Me Flows What You Call Time, I programmed that first, keeping the crowd-pleasing Tallis Fantasia until last. Feel free to similarly bend the rules for the greater good—if you're going to win, you'll have to think creatively, and in such practical and pragmatic terms.
I tried to shape each concert so that the pieces would illuminate each other without being clones of each other. Few people have heard of Azerbaijani composer Fikret Amirov, but I think the two brief, bracingly energetic excerpts from his A Tale of Nasimi make a perfect curtain-raiser for Shostakovich's Piano Concerto 2, which itself begins energetically. Similarly, Butterworth's A Shropshire Lad rhapsody is a great setup for the opening pages of Debussy's La Mer, as Kelly's unknown Elegy is for Vaughan Williams' Oxford Elegy. I think that the Mussorgsky and Rachmaninoff shed light on each other, and that the playful scintillation of the Rhapsody on a Theme of Paganini finds pre-echoes in the Mercury movement of Holst's The Planets.
If you don't recognize some of my selections, listen to them on YouTube, via sound samples on ArkivMusic.com or Amazon.com, or check them out of your public library. I look forward to receiving your entries! Surprise me! (You can also send in constructive criticism of my season without making up a season of your own. But there's no prize for that.)
My 2012 R2D4 Runners-up
As usual, there were more serious contenders for my picks for this year's "Records To Die For" than slots available. You really should check out my two nearest runners-up: Kenny Rankin's Inside (CD, Sly Dog SLY 3009, 1975/2010) and Eric Whitacre's Light & Gold (CD, Decca B0014850-02, 2010).