Listening #114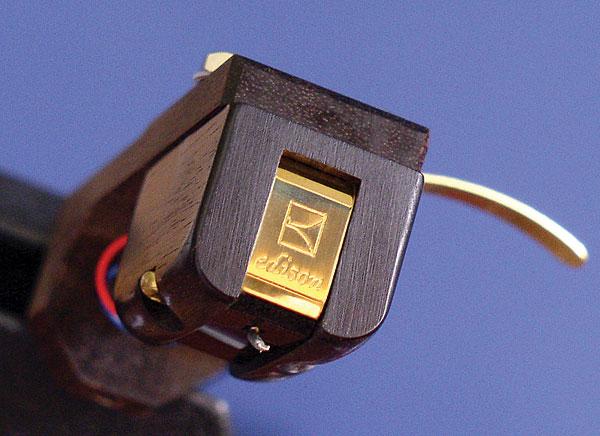 In spite of having one end of my listening room devoted entirely to record shelving, there are now 15 cartons of LPs and 78rpm records scattered throughout my house, said bounty enduring as a source of distress for The Management. That prompted me to set about building a new record cabinet and equipment support to handle the spillover.
That
prompted me to take a fresh look at how my records are catalogued. And
that
prompted me to cull from my collection every mono record I own, thinking I would keep them separate from the rest.
I was suffering one of those delusions of wisdom—in hindsight, I think it was just a headache—brought on by the screechy light of a typical February morning in the American Northeast: I imagined the time had come to set up one of my turntables, more or less permanently, as a mono-only source. That idea came and went for years, but never stayed; now it had free rein, thanks to the arrival of three products: the Miyajima Laboratory Premium Mono BE phono cartridge ($1260); the Robyatt Audio Mono transformer ($675); and the Tektron Italia Mono phono preamplifier ($1400)—all of which are distributed in the US by Robyatt Audio.
Perhaps taking a page from the Book of Orvis, with whose Green Mountain starter kit I learned how to cast a fly line, Robyatt's Robin Wyatt has, for the mono greenhorn, bundled these products as the "Ultimate Mono Record Playing System." Nicer still, he has applied to the package a special price: $3000 for all three. If recent experience is any indication, the $260 saved could buy a lot of used mono LPs.
The Miyajima Premium Mono BE requires little introduction, having been praised in these pages before (in August 2009). Its performance is very close to that of the best mono cartridge I've used—EMT's venerable OFD 25 pickup head, which has been on the market for dickity-six years—yet the Premium Mono BE costs $590 less, and is easier to use with contemporary tonearms.
The Miyajima's motor is built into a well-machined ebony body, and its unique cantilever and suspension may be closer than anything else to the mono ideal: a mechanical system that responds to all audio-frequency groove modulations in the lateral plane—that's where all the musical information exists on monophonic records, save for the earliest Berliner discs—yet is deaf as a stone to everything else. As with other Miyajima cartridges, this one's motor is designed so that the fulcrum of its moving cantilever coincides with the center of its coil former, thus allowing the cantilever the utmost swing in response to even the tiniest modulation—and, presumably and consequently, the utmost in dynamics.
The Premium Mono BE's motor is also a decidedly low-compliance thing, with a recommended downforce of 3.5gm (and a maximum downforce of 4gm). Thus, although the Miyajima can be mounted in almost any tonearm, with or without a fixed headshell—the Miyajima is a standard-mount phono cartridge, not a pickup head—it's reasonable to expect that the Premium Mono BE will perform best in a medium- or high-mass arm. Other pertinent specs are the Miyajima's 0.7mV output and its 6 ohm coil impedance.
The Robyatt Audio Mono transformer is made to that company's specifications by AK Audio of Brooklyn, New York. It's an outwardly simple thing, the placid surface of its casework being marked with only a single input jack, a single output jack, a ground lug, and a two-position toggle switch labeled Low and Hi—descriptors that refer to the relative input impedance of each setting, not to the amount of gain provided. (Bullish though I am about phono transformers, I suppose it's too late in the game to force on their makers any sort of standardization of nomenclature.) As it turns out, the Robyatt transformer is designed with a single secondary and two primary coils; the selector switch works by choosing between the primaries.
Robyatt's transformer is inwardly simple, too: Even though I knew it was a monophonic device—heck, I used it in my system for weeks before bothering to learn what makes it tick—I was nonetheless surprised when I opened its case and saw inside just a single transformer and some bits of wire and connectors. Though that transformer appears well made, to the extent that one can tell such a thing, the casework is as basic as such things get, comprising no more than two U-shaped pieces of copper, apparently formed on a press brake. The level of fit and finish is rough.
The final product in this mono triumvirate is Tektron Italia's Mono Phono preamplifier, made in Italy exclusively for Robyatt Audio. Its case is a wooden frame-style box with a solid copper top that doubles as a ground plane (shades of Hiroyasu Kondo's early Audio Note amplifiers). The Tektron's power supply starts with an onboard mains transformer—wall warts need not apply—with an EZ80 full-wave rectifier tube for the rail voltage and a silicon rectifier bridge for the heater voltages, the latter controlled by a well-implemented voltage regulator. Reservoir caps for both parts of the power supply seem sufficient to the task, notwithstanding the limited space inside the small chassis.
The Tektron's gain is supplied by a pair of 12AX7 dual-triode tubes, which share the signal path with a passive RIAA filter. Gain specifications aren't provided by the manufacturer, but the Tektron's output appeared to be similar to the moving-magnet phono section of my Shindo Masseto preamplifier. Only a single input jack is provided, alongside a pair of output jacks, both of which carry the same capacitor-coupled signal. Build quality is excellent, especially given the Tektron's relative affordability, and the parts—including Siemens and Telefunken tubes—are similarly fine. This is a solid little piece of kit, as my English friends would say.
The Trinity on Test
Smartly or not, I began by using the three Robyatt products together, and was delighted by the results, which came awfully close to the performance of my own decidedly mono-friendly system. (My high-mass EMT 997 tonearm is perfectly suited to both of my EMT true-mono pickup heads—each of the latter has only a single coil—and my Shindo Masseto preamp was custom-wired by its maker to provide a true-mono phono input.) There did, in fact, appear to be good synergy among the Robyatt trio, the result being a colorful, tactile, and ultimately involving mono sound, not to mention good freedom from surface noise—always a concern when the bulk of one's listening comprises LPs shrink-wrapped over a half a century ago.
Used individually, each of these products was at least likable in its music-making character—and two were downright lovable. The Miyajima Premium Mono BE charmed me no less this year than during its previous visit to my home: This sample sounded every bit as chunky, colorful, forceful, and fun as I'd remembered. My only disappointment came when I found, through sheer happenstance, a mono groove to which the otherwise fine-tracking Miyajima could not stick: a song on Introducing the Beau Brummels (Autumn LP/103) that contains an especially loud electric-bass line. (My EMT OFD 25 tracked it all right, but that cartridge is designed for a 5gm downforce: the sort of thing that sets fainter hearts a-flutter.)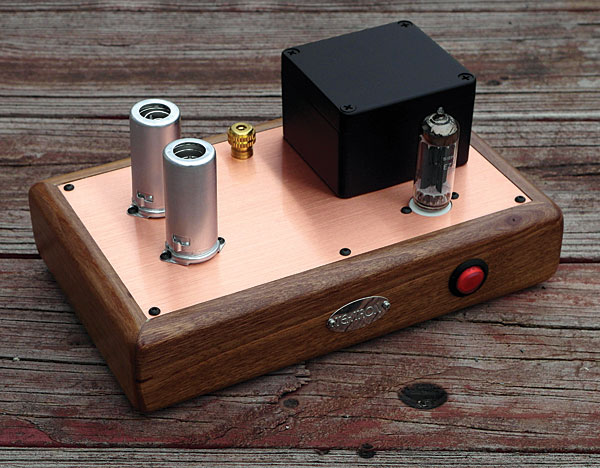 As fond as I am of the Miyajima, there were times during the listening period when I thought the most impressive of the three mono products supplied by Robyatt Audio was their proprietary mono step-up transformer. It worked well with every mono cartridge I had on hand, including my EMT OFD 25. Through the Robyatt transformer, the EMT sounded a little smoother than through my Silvercore One-to-Ten, with none of the slight glare heard through the latter with heavily modulated piano recordings, such as the great Walter Gieseking LP of Beethoven's "Waldstein" and "Appassionata" sonatas (Angel 35024). And the Robyatt transformer's tremendous sense of scale and cavernously deep bass response lent welcome power to such discs as Vladimir Golschmann and the Symphony of the Air's fine-sounding recording of Barber's Second Essay for Orchestra (Vanguard VRS-1065).
And without meaning to wear the exclamation point off of my hyperbole button, it wasn't until I had the Robyatt transformer in my system that I was really struck by the excellent sound on Introducing the Beau Brummels, from the deep, well-colored electric bass to the tambourine, wood blocks, and closely miked nylon-string guitar, all of which unfailingly leapt from the mix through the Robyatt gear. (And has the tremolo circuit in a Fender amp ever been put to better use than on Declan Mulligan's guitar break in "Just a Little"?)1