Wrecking Ball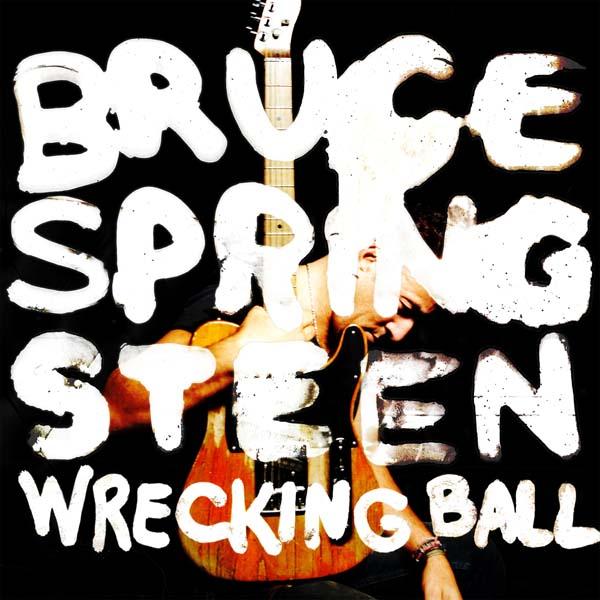 We love the man. He enjoys being perhaps the most giving, unselfish live performer in the history of popular music. He made
Darkness on the Edge of Town
. He made
The Wild, the Innocent & the E Street Shuffle.
He's The Boss. And now he's made
Wrecking Ball
. All true longtime Bruce fans knew deep in their Thunder Road hearts that this day would come. The day BRRRRRrrrruucccceeee would make a less than inspiring record. A record we didn't much care for. A record we did not need to go back to more than once.
Before we get into the specifics, a little context. More than practically any other singer/songwriter you can name, the man is clearly a victim of his own success. Had he retired Beatles–style after Born in the USA, or even better Darkness, he'd be the unassailable deity of tense, tender love songs and ascendant, anthemic rock. But instead of Abbey Road—and let it be said that no one, not John and Paul, nor the immortal Boss can create at a high level forever—he chose to continue. Another point worth mentioning is that to some degree it's always been about the live performance thing with Springsteen and from what I hear, the material on Wrecking Ball is better when played live. Lastly, some of the current love for Bruce is naive in the extreme. It's a curious phenomenon that suddenly the generation of indie rock kids who came of age in the 90's and have no knowledge of Springsteen in the Seventies, i.e. when he was really making his bones, are now rabid fans. Entrancing a younger audience is a quite a trick for a guy over 60, but somehow he's done it. And yet without putting in the time with the catalog you cannot adequately judge the merits of his latest efforts.
Having said all that, the material on Wrecking Ball is very audibly the weakest of his career. While "You've Got It" is quality Springsteen tunesmithery and the two known quantities on this record, "Land of Hope and Dreams" (which has been around since before The Rising and has the album's other Clemons solo) and the single "We Take Care of Our Own," which was released early are pleasant enough, the missteps here are some of the worst of his career. The title track, which is a tribute to Clarence Clemons, is interesting only for the Clemons solo recorded before his death in June 2011. Then there's the problem of singing about the "shovel in the dirt keeps the devil gone," ("Shackled and Drawn") when clearly the singer/songwriter has not been an everyman in many, many years. The whole working man superhero halo is beginning to pinch his head. The blue collar, downtrodden shtick that's always been his most potent lyrical subject now feels played out. Another issue at the emotional heart of Wrecking Ball is that the faux gospel preacher mode that Springsteen has slipped into in recent band albums also feels worn and tired.
By the time you reach track five, "Death to My Hometown," a pennywhistle in the opening bars tells you that this is going to be an Irish–flavored number which is now the go–to mode for middle aged white male singer songwriters who are out of ideas and desperately in need of inspiration. Somehow I never dreamed that Bruce would fall into that spent, phony, common dead end. Venturing deeper, you have the sense that you are listening to a half–finished Springsteen album that's been produced almost to death. Again because he's spoiled listeners over the years with an unimaginable amount of melodic riches, he's raised the songwriting bar to a very high level. A tune like "Jack of All Trades," is simply Bruce cannibalizing Bruce. Think the melody of "Factory" or "Youngstown," or "Sinaloa Cowboys," with a bloated horns–and–strings arrangement and you have "Jack of All Trades." And then "songs" like "This Depression," are more like half ideas that were orchestrated to sound like a whole song. And speaking of less than helpful arrangements, I'm not entirely sure what the album's goofy closing number "We Are Alive," is trying to do besides be a primer on how not to clutter up a weak tune with whistling and too many fluffy keyboards. Perhaps, he needs some adversity; some genuine angst, not forced garbage like the subject of "Rocky Ground." The absence of Clarence and Danny Federici has turned the band from an R&B based act to more of a folk rock act and that difference may be the most profound change on Wrecking Ball. Artists have to grow and this feels more like a regression. Very Underwhelming.