My Favorite Records of 2011
In the January 2012 issue of Stereophile, I list my 15 favorite records of the year (p.52). Here is an expanded, slightly more detailed list.
SM's FAVORITE RECORDS OF 2011
1. Gang Gang Dance: Eye Contact (LP, 4AD CAD 3107)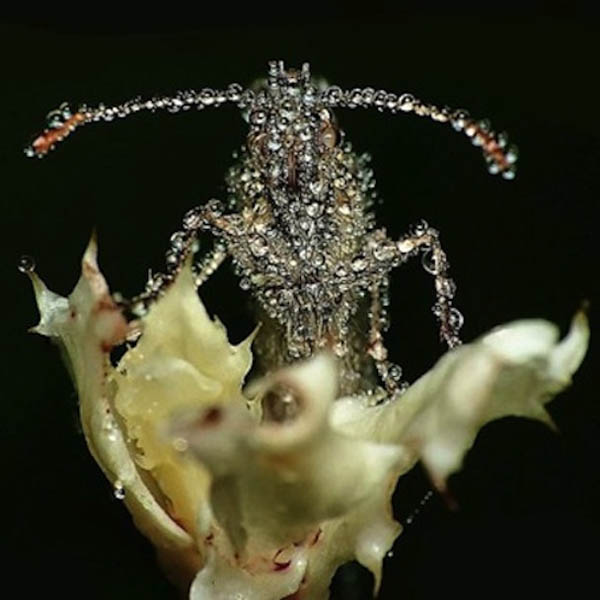 I can hear everything. It's everything time.
The record opens with those few words, the band nodding at this digital age of file-sharing and rapid access: Any musical style is just a few clicks away from the curious musician or music lover. How will the Internet, with its way of obliterating time and space, shape the sound of music to come?
Gang Gang Dance's fifth studio album—their first to be released by 4AD—is a big, ambitious masterpiece, fusing together New Age weirdness, Global awareness, psychedelic visions, 1980s freestyle, 1990s techno, mainstream pop, hip-hop, punk rock, and massive dance rhythms.
"MindKilla" is the single of the year. Play it on the hi-fi, loud.
2. Wild Beasts: Smother (LP Domino DNO297)
Not nearly as adventurous or weird as Gang Gang Dance's Eye Contact, but nonetheless beautiful and moving from beginning to end, Smother is concerned with love, lust, and longing. The voices are enchanting, the music warbles, pulses, and soothes. The album concludes with "End Come Too Soon," but we play it again and again.
3. Radiohead: The King of Limbs (LP, Ticker Tape Ltd. TICK001LP)
I didn't like this record at all when I first heard it—I was expecting something poppier, something more familiar—but over time something changed and the album's vague, amorphous melodies and strange structures grew beautiful and inviting. Odd sonics: The music sounds new and old at once.
4. Zomby: Dedication (LP, 4AD CAD 3119)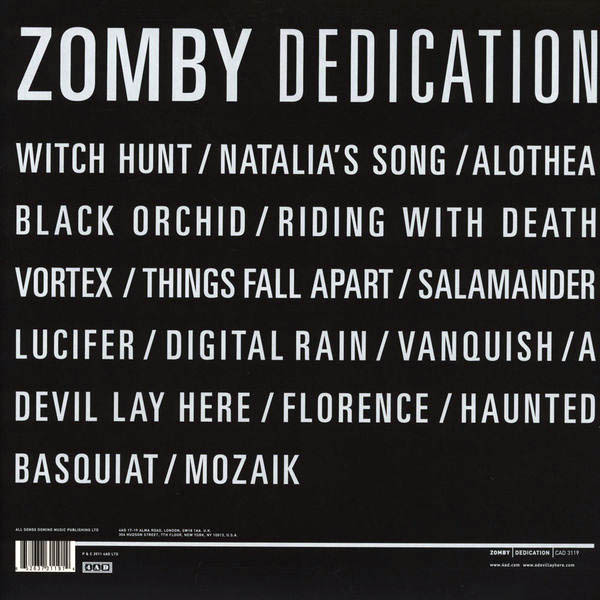 After hearing just a few seconds of the opening track, "Witch Hunt," I knew I had to own this record. The textures are amazing, the beats are dope, the melodies haunting. After hearing the record a few times, I imagined, fancifully, that it was dedicated to an ex-lover. But I read in The Wire, that the record is actually dedicated to Zomby's dad.
5. Alva Noto & Ryuichi Sakamoto: Summvs (CD, Raster-Noton R-N 132)
Alva Noto mixes his glitchy, scintillating electronics and deep, low-end blasts with Sakamoto's gentle, tender piano melodies. Their version of Eno's "By This River" is exquisite.
6. Mogwai: Hardcore Will Never Die, But You Will (LP, Sub Pop SP895)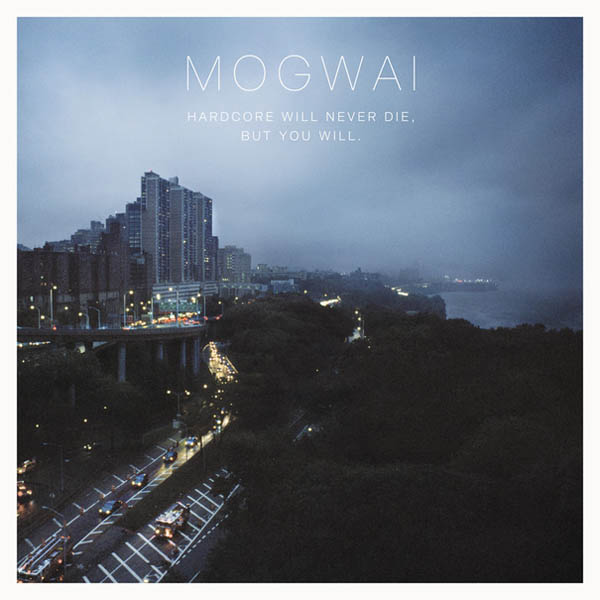 The music, mostly instrumental and altogether powerful, is just as brash and awesome as the album title.
7. Fucked Up: David Comes to Life (LP, Matador OLE-952-1)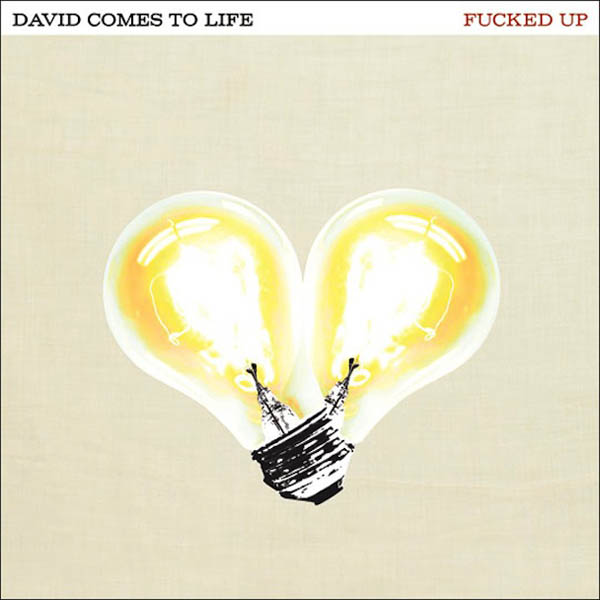 I wish my band could open for these guys. Fucked Up destroys. Intelligent, poetic, ridiculous, pummeling, frightening, triumphant rock and roll. On this record, the band sounds like The Who mixed with Stormshadow, which, to me, is incredibly cool.
8. Thundercat: The Golden Age of Apocalypse (LP, Brainfeeder BF023)
I love just about everything released by Steven Ellison's Brainfeeder label, but this record tops them all. Imagine Stevie Wonder, the Headhunters, and Chick Corea, playing with the Temptations, remixed by Flying Lotus, with that crazy bass player from Suicidal Tendencies. Oh, it is that crazy bassplayer from Suicidal Tendencies: Stephen Bruner, son of soul drummer Ronald Bruner. Cool.
9. Amon Tobin: ISAM (LP, Ninja Tune LC-12885)
This weird, whimsical record is filled with exaggerated sounds that'll pulse through your listening room floors and skip along the listening room walls. Composer Amon Tobin records the sounds of insects, electricity, wind, and other things, adds enormous beats, and sings like a child at play.
10. Girls: Father, Son, Holy Ghost (LP, True Panther Sounds TRUE-035-1)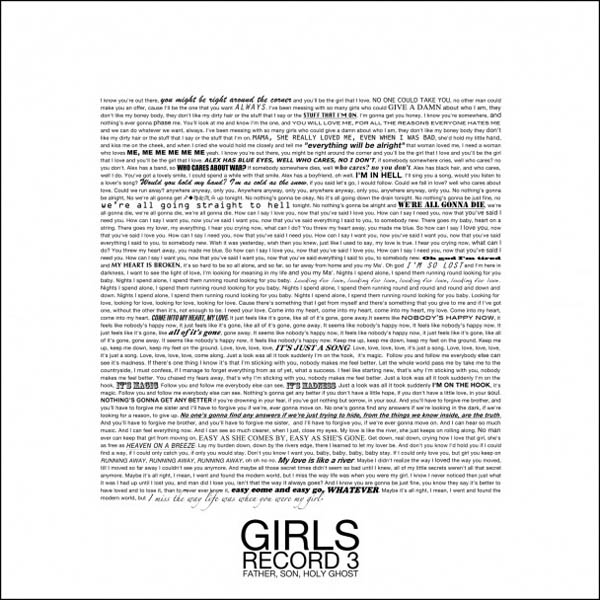 Even better than their debut. Girls take us on a tour of rock and roll, from 1950s-style crooning to surf rock to shoegaze to grunge. Great songwriting.
11. HTRK: Work (Work, Work) (LP, Ghostly International GI-144)
This is another one that I didn't really like at first. But something about it kept drawing me back, and, over time, I came to love this record's thick, sludgy, dense sound. There are hidden melodies under the dark, metallic outer surface. Work (Work Work) forces you to reconsider rhythm and pace. It is unapologetic. And Jonnine Standish sounds like a drugged-up, sex-starved Sade. (Which is hot.) Sexiest album of the year.
12. Colin Stetson: New History Warfare, Vol.2: Judges (LP, Constellation CST075-1)
This record, on the other hand, immediately blew me away. Stetson uses 24 mics to record every sound he makes while completely freaking out on bass saxophone. Laurie Anderson and Shara Worden provide even greater terror and seduction, respectively.
13. James Blake: James Blake (LP, Polydor B0015443-01)
Blake, the 24-year old electronic music producer and son of James Litherland, hit the scene with a big splash. His debut full-length came with much hype, but lived up to it all and surprised me by becoming a hit with audiophiles: By the end of the year, we were guaranteed to hear "The Wilhelm Scream" played over and over at hi-fi shows. I blame that on Wilson's Peter McGrath. (Thanks, Peter.) Great album all the way through, though.
14. Leyland Kirby: Eager to Tear Apart the Stars (LP, History Always Favors the Winners HAFTW010-LP)
I'm fast falling in love with everything Kirby releases, whether under the Caretaker moniker, his V/Vm project, or his "Intrigue & Stuff" series. Eager to Tear Apart the Stars crackles with dust and shines with moonlight: We hear warm synths; horror-movie organ; wind and waves; and delicate, deliberate, tragically beautiful piano. It's easy to listen to, easier to love, and filled with great rewards.
15. Cold Cave: Cherish the Light Years (LP, Matador OLE-921)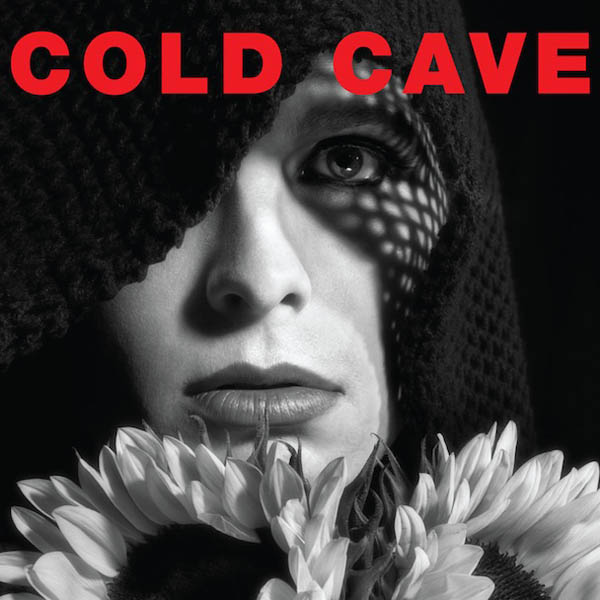 This record sounds like New York City at 3am, neon lights reflected in oily puddles of rain. Radical synth playing, too.
THE REST, IN NO PARTICULAR ORDER
Matana Roberts: Coin Coin Chapter One: Gens de couleur libres (Constellation)
Destroyer: Kaputt (Merge)
Jannick Shou: Act of Shimmering (Experimedia)
Prefuse 73: The Only She Chapters (Warp)
Boris: Attention Please and Heavy Rocks (Sargent House)
Matthewdavid: Outmind (Ninja Tune)
Teebs: Ardour (Brainfeeder)
Nicolas Jaar: Space is Only Noise (Circus Company)
Keith Freund: Constant Comments (Experimedia)
Noveller: Glacial Glow (Weird Forest/Saffron Recordings)
Balam Acab: Wander/Wonder (Tri Angle)
Iceage: New Brigade (What's Your Rupture)
When Saints Go Machine: Konkylie (!K7)
Beirut: The Rip Tide (Pompeii/Ba Da Bing)
Twin Sister: In Heaven (Domino)
Falty DL: You Stand Uncertain (Planet Mu)
Cliffie Swan: Memories Come True (Drag City)
Anna Calvi: Anna Calvi (Domino)
Maria Minerva: Cabaret Cixous (Not Not Fun)
Isidore Ducasse: Isidore Ducasse (Blackest Rainbow)
Mirror to Mirror: Here You Leave Today (Cylindrical Habitat Modules)
Holy Other: With U (Tri Angle)
Africa Hitech: 93 Million Miles (Warp)
Shabazz Palaces: Black Up (Sub Pop)
Anti-G: Presents "Kentje'sz Beatsz" (Planet Mu)
Battles: Gloss Drop (Warp)
Thurston Moore: Demolished Thoughts (Matador)
Julianna Barwick & Ikue Mori: FRKWYS Vol.6 (RVNG International)
Jenny Hval: Viscera (Rune Grammofon)
Kode 9 & the Spaceape: Black Sun (Hyperdub)
Deerhoof: Deerhoof vs. Evil (Polyvinyl)
Vivian Girls: Share the Joy (Polyvinyl)
Egyptrixx: Bible Eyes (Night Slugs)
Andy Stott: Passed Me By and We Stayed Together (Modern Love)
Weyes Blood & The Dark Juices: The Outside Room (Not Not Fun)
Rainbow Arabia: Boys and Diamonds (Kompakt)
John Vanderslice: White Wilderness (Dead Oceans)
Kangding Ray: OR (Raster-Noton)
Julianna Barwick: The Magic Place (Asthmatic Kitty)
Helado Negro: Canta Lechuza (Asthmatic Kitty)
Circuit des Yeux: Portrait (De Stijl)
Akron Family: The Cosmic Birth and Journey of Shinju TNT (Dead Oceans)
Rene Hell: The Terminal Symphony (Type)
Charles-Eric Charrier: Silver (Experimedia)
Oneohtrix Point Never: Replica (Mexican Summer)
Zola Jesus: Conatus (Sacred Bones)
Deaf Center: Owl Splinters (Type)
Sandro Perri: Impossible Spaces (Constellation)
Laurel Halo: Hour Logic (Hippos In Tanks)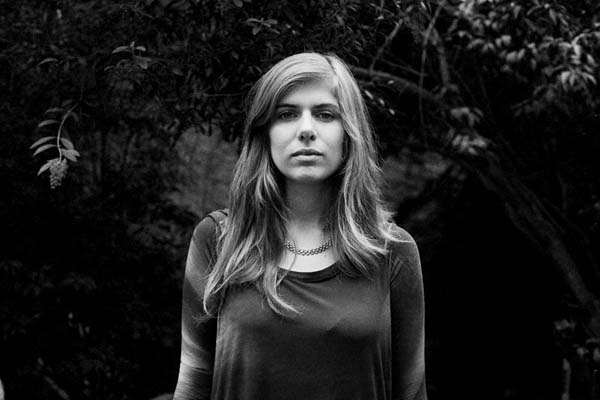 Sons & Daughters: Mirror Mirror (Domino)
The Caretaker: An Empty Bliss Beyond this World (History Always Favors the Winners)
Comet Gain: Howl of the Lonely Crowd (What's Your Rupture)
Blood Orange: Coastal Grooves (Domino)
Bonnie "Prince" Billy: Wolfroy Goes to Town (Drag City)
I think that's 71 records. Obviously, it was another great year for music. But I know I've missed a lot of outstanding albums. My list is made mostly of independent rock, pop, and electronic music because that's what I listen to most. What did I miss? What were your favorite records of 2011?