A Sound Salvation: More Thoughts on Rdio, MOG, and Spotify
A Spotify advertisement interrupts my listening. The ad is invisible, embedded in between the lines of my play queue. As it begins, a modern crooner soars over a twinkling piano. This is not the 311 I was just listening to. A voice very politely interrupts: "Hi, this is Bruno Mars."
I need my riffage! Not ads!
Seconds later, a reminder pops up in my Microsoft Outlook program: "Rdio"
What the heck is Rdio? Rdio is a sound salvation. Rdio is cleaning up the nation. Rdio? Rdio? Well for starters, its pronounced "ar-dee-oh," not ray-dee-oh, and it is a totally ad-free on-demand music streaming service created by the founders of Skype, providing access to over 12 million songs, with increasing levels of membership. Unfortunately for those looking for high quality streaming rates for free, Rdio's streaming bit rate and selected file format are not publicly specified. Instead the company states, "We're not currently providing specific bitrate or codec information. We experiment with different rates and encoding formats in an effort to provide the best possible listening and user-experience." All Rdio reveals is that a "lower" bitrate is used only for 3G connection streaming. Ugh. Bit-rate ambivalence is such a turn-off.
Membership registration levels are similar to that of Spotify and MOG. All three programs offer limited free listening at onset, each with varying levels of advertising. Spotify users hear ads occasionally in between play queues; although, based on my own experience, these ads always seem to come at the worst times appearing either right before your favorite song or just when your friends start groovin' at your party. MOG, previously ad-free, rolled out ads for free users on Monday November 21st. Starting with banner ads, over the next three to six months, MOG will unroll other forms of interactive advertisements ranging from audio inserts to movie previews. Unlike MOG and Spotify, Rdio is ad-free at even the free-user level. All three programs offer two levels of paid subscription: the first being complete unlimited access to their web library via your desk or laptop without ads ($4.99 on Spotify, Rdio, and MOG); the second level of subscription enables streaming to your mobile device ($9.99 on on Spotify, Rdio, and MOG). In addition Rdio sells a family plan: $17.99 for two unlimited subscriptions, saving you a couple bucks if you need two accounts.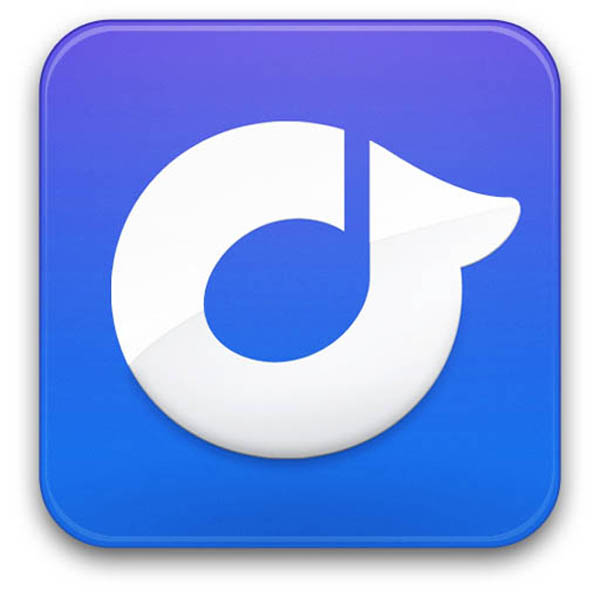 The free services provided by these three programs do have playback limits. Spotify provides total access to their library for free for the first six months of membership. Following the six month milestone, playback limitations are introduced: a single track can only be played up to five times and free listening time is limited to 10 hours a month. MOG's FreePlay "tank" indicates how much free listening you have left (Full or Empty). The FreePlay tank gets re-fueled by "use and exploration" of the service. "Use and Exploration" includes friend referrals, the sharing of playlists on Facebook, and through interaction with their new ads. Like MOG's FreePlay, Rdio also uses a meter system to tell you when you are out of free listening. Also like MOG, the amount of free listening you get is based on usage, but the way free playback is calculated is different to that of MOG. With Rdio, a heavy user may run out of free playback quickly, while the light user may never run out. Conversely on MOG, frequent usage and sharing of your music via social networks connected through cross-referencing applications actually increase your FreePlay. If a free user on Rdio runs out of free playback, he or she can return the next month and renew their free subscription. All sites claim to have access to at least 12 million tracks.
If you are a crafty 21st Century digital sailor, you could probably sail this stream of 12 million tracks of music for free for at least a year by navigating between these programs. Or if it is a pirate's life for you, there are always torrents of entire albums and popular singles that can download to your desktop illegally in a matter of minutes, by use of a torrent download client. (Both this writer and Stereophile do not condone illegal downloads, but denying their prevalence is turning a blind eye to the current state of digital media acquisition.) In this new digital streaming and downloading landscape, free is easy and expected.
Spotify was released on July 14th in the United States, and as of August 8th gained a total of 1.4 million users, 175,000 of which are paying customers. Come the 14th of January and months surrounding, six months after the official US launch of Spotify, many users will be faced the decision to purchase the service. Will they do it?
Let's assume that users will not want to pay for the unlimited access to streaming material, regardless of added mobile streaming benefits. After all, free has become expected. In this situation, when the Spotify 6-month time-limit for unlimited free listening strikes, millions of users will be faced with the choice to pay for their beloved service. In a recent email blast, digital music industry analyst Bob Lefsetz asserts that "Purchase is in decline." If someone can get something for free, then why would they pay? His comment is in reference to the choice between iTunes downloads vs. Spotify, but what happens when users have to start paying for Spotify? MOG's offer of potentially unlimited listening based on one's user behavior could be the alternate to paying for Spotify's streaming service. The new MOG FreePlay system encourages the viral spread of music—so users will try to share their playlists and favorite tracks to their friends, extending their own free use and introducing others to MOG. At least, this is what MOG hopes will happen, but there is one thing holding them back: you need the people to build a movement
At the moment, Spotify has 7.4 million monthly active users. MOG has 170k. Of these figures, 32% of monthly active users on Spotify are daily active users versus the 18% of MOG's monthly users that use the program daily. In Josh Constine's "Don't Believe Facebook, Spotify's The Only Open Graph Music App Winning," he cites the reason for Spotify's success due to simply how many other people are using it: "The massive growth of Spotify and the meager increases of the other apps reflect a peer pressure effect…it's hard to rationalize using MOG or Rdio while constantly bombarded with Ticker [Facebook Newsfeed] stories showing that your friends are all on Spotify." Spotify's consistent presence on user's Facebook newsfeeds as well as their high user base, which Bob Lefsetz attributes to their having the first mover advantage, all help them maintain the market leader position. Spotify's success can also be attributed to the very intuitive design of the Spotify desktop application versus the MOG alternative. MOG, a web-browser embedded player, lacks some of the filter and sort features that makes Spotify so easy to use and manage music with. To put it simply, Spotify looks and works like iTunes in terms of the library organization; MOG does not. Thus the Spotify platform reflects the interface which many users are already so familiar with, while other programs like MOG and Rdio ask users to learn their new layout schema. The possibilities of a market overtake from MOG at the crux point of Spotify's 6-month milestone for users seem unlikely. Maybe users will just opt to not pay for a little while, circling amongst different programs, but with the superior and familiar program layout, successful permeation throughout Facebook news feeds, and as a result, the peer-pressure effect, Spotify may continue to rule all.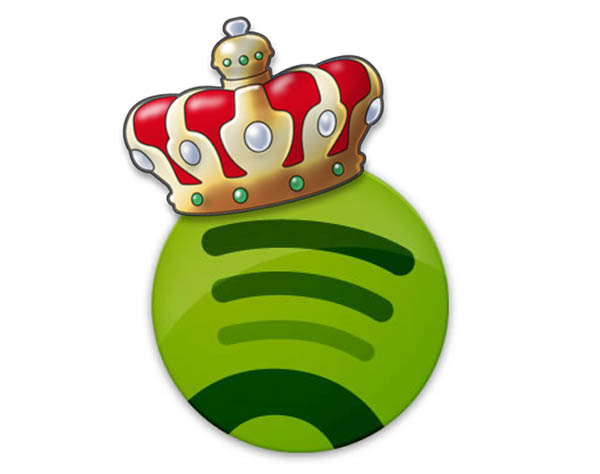 Considering how many of your friends are still at the Spotify party, it seems silly to just leave. Maybe it's worth the cover charge if there are so many people here?